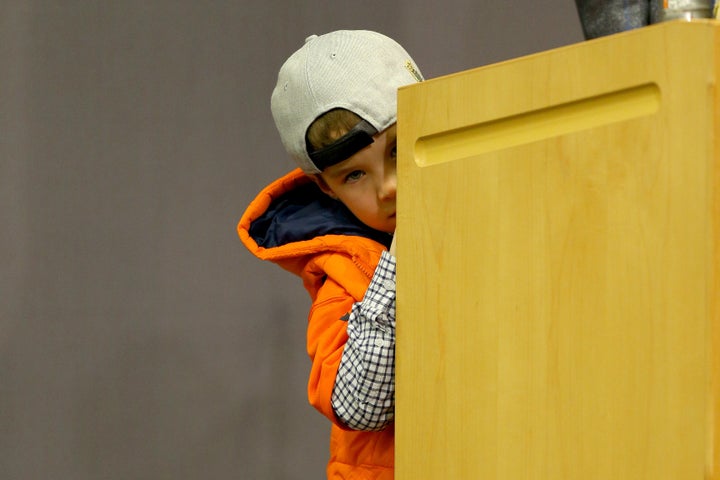 Marshall Manning's father played a football game on Sunday. To celebrate the victory, Manning decided to attend dad's post game press conference, where we learned that the younger Manning is adorable and shy.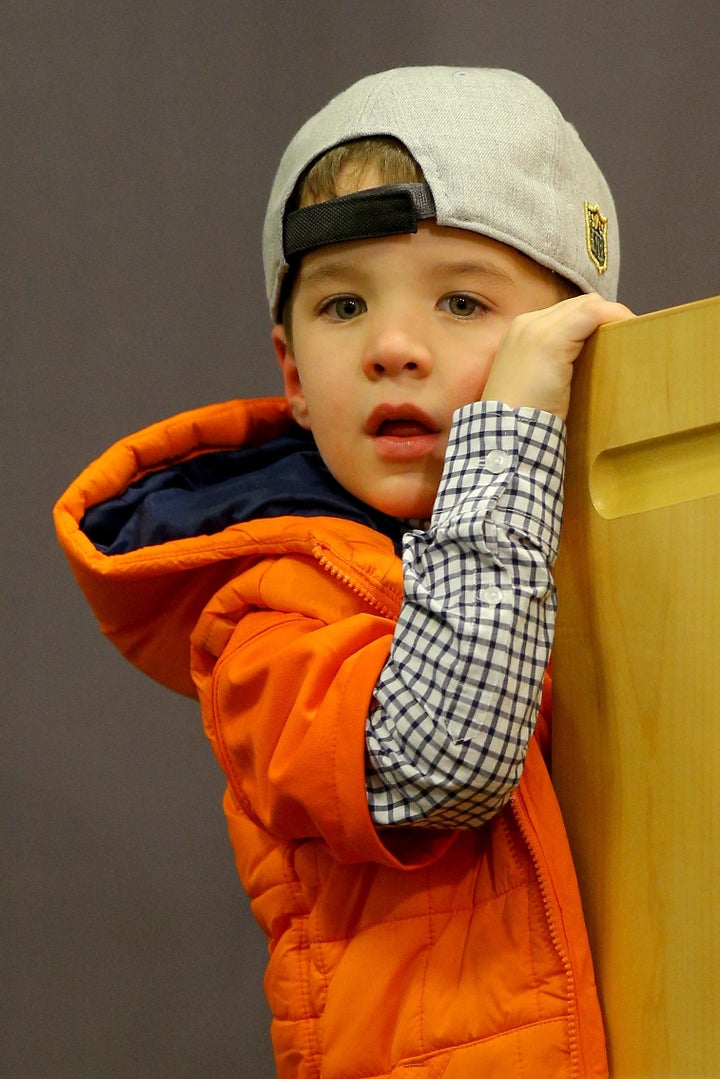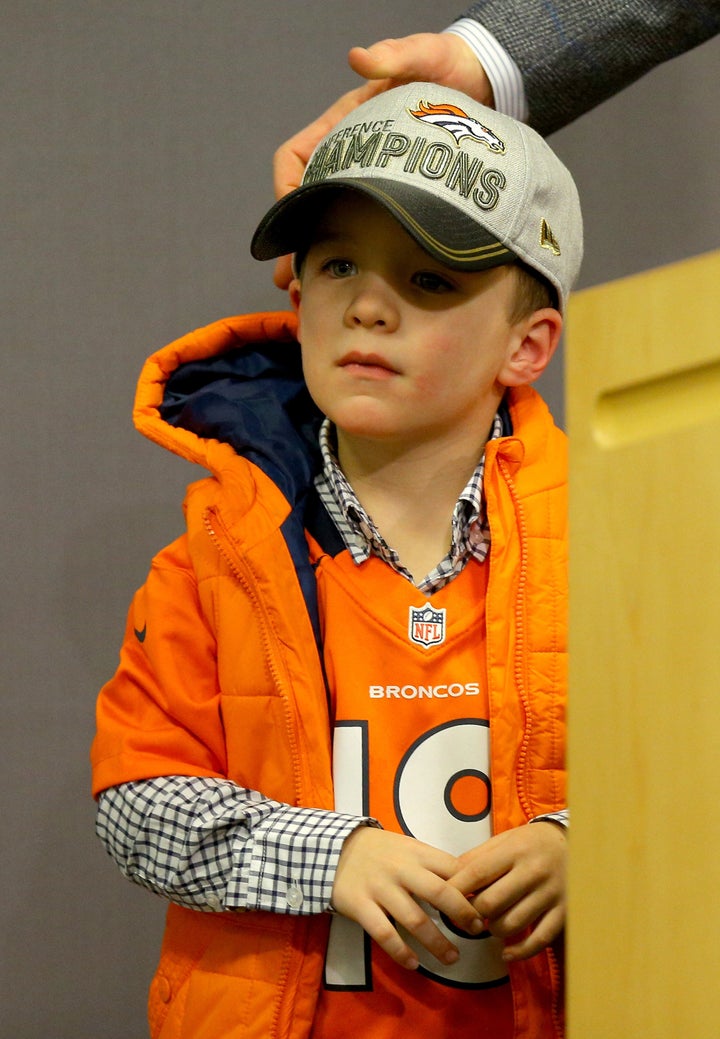 Behind the scenes, it appears Marshall may be a tad less shy. 
Riley Curry might have some competition. Or maybe, more optimistically, a future friend.
PHOTO GALLERY
23 Funniest Moments From 2015 NFL Season