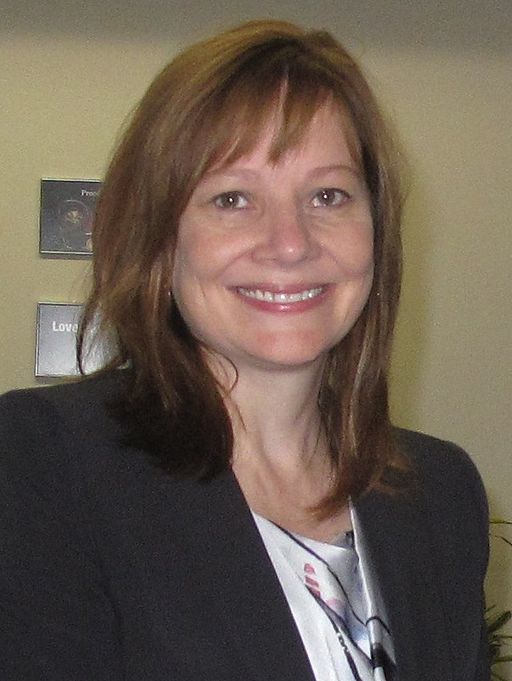 General Motors, a nearly 100-year-old institution. A symbol of the American Dream: post-war prosperity and the middle-class workforce. In recent years, GM has shifted to a customer-driven business model that focuses on cultivating life-long loyalty. Mary Barra has been at the helm of this pivot.
It was at 10 years old that CEO and Chairman of General Motors, Mary Barra, first fell in love with a car: a red Chevy Camaro convertible.
In her interviews, Mary credits her success to the mentors she had throughout her career of 37 years at General Motors. She notes that her accomplishments were achieved through working for "a lot of great leaders and mentors...many of them women", who provided her with opportunities. Mary recalls in a Vanity Fair interview that, "I sit here in this role, because two decades ago, senior leaders understood the power of diversity and gave many women across the organization challenging assignments". This professional growth has shaped Mary to be a team builder versus a traditional manager who dictates expectations.
Mary's story is inspiring. It was through a combination of being "pushed and mentored and given challenging assignments and then supported" that propelled Mary along her career path. Her trajectory serves as an example of the power of role models and the influence it can have on women in a traditionally male-driven industry.
As the first female CEO of a major global automaker, Mary has challenged the professional limitations commonly attributed to women by submersing herself in an organization where "bold contributions" are privileged.
The concept of mentorship in achieving success has also been widely backed by research. Mentors are an important part of growth for young women who seek to build careers in STEM. Recognizing the need to engage and propel more women in careers in STEM, Powers Education creates a platform for young women to connect with contemporary thought leaders in these fields in the STEM fields. The goal for Powers Education is for every young woman to have the confidence that she can be great at science, to believe in herself and to be rewarded for her achievement.
Paralleling Mary's career success through building strong relationships, the Powers Method is an innovative way to learn science; it teaches scientific concepts through relationships, curiosity, and intuition, as opposed to rote learning methods of memorization. The idea of building relationships translates from the classroom to the real world, where young women are encouraged to nurture a mentor-mentee rapport.
In an increasingly interconnected world, relationships drive our personal and professional growth. Powers Education simulates an environment where hard work and ambition combine to produce the future female leaders in STEM. Young women will have a platform to harness their passions like Mary's initial love for a red Camaro- and become empowered to transform this enthusiasm into innovative achievements.
This post was published on the now-closed HuffPost Contributor platform. Contributors control their own work and posted freely to our site. If you need to flag this entry as abusive,
send us an email
.