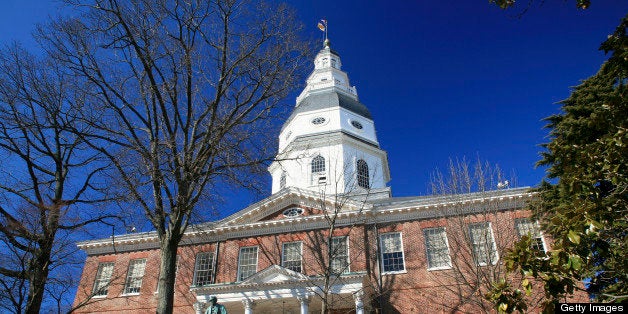 "The advancement and diffusion of knowledge is the only guardian of true liberty." - James Madison, "Father of the U.S. Constitution"
Information is the lifeblood of any democracy. Before a citizen can vote, she must think. Before she can govern alongside her neighbors, she must get to know them. Before she can seek to change a law, she must understand it. That is why our Founding Fathers placed the free exchange of knowledge at the very top of the sacred rights enshrined in the Constitution. In the United States, knowledge really is power.
Back in James Madison's day, Americans had just one reliable way to gain this basic knowledge: track down a rare printed copy of the law or of legal debates. Thankfully, we don't live in a world limited by parchment and mounted messengers anymore. People can ask questions, find answers and make more informed decisions about almost everything with a few swipes on a smartphone, from where to eat to what to wear.
Yet when it comes to civic decision-making, people still face frustrating barriers like copyright restrictions, confusing website design or search engines that don't deliver the right results. That can leave people without the information they need and, worse, without the power to fully contribute to our democracy. Little wonder that a mere 30 percent of Americans are satisfied with the state of our nation, according to Pew.
This deficit of data is not right, and it's not acceptable in an America where the tools and the technologies exist to change it.
We're doing something about it. Today, Free State citizens are waking up a little more powerful thanks to MarylandCode.org, the first-ever people-friendly, tech-savvy and restriction-free publication of the Maryland Code of Public laws. While open civic data like this doesn't automatically lead to better government, better government simply can't happen without it.
As President Barack Obama recently wrote, open data "strengthens our democracy, promotes the delivery of efficient and effective services to the public, and contributes to economic growth." Or, as Governor Martin O'Malley said last week, it is a movement "toward information-age governing that is fundamentally entrepreneurial, collaborative, relentlessly interactive and performance driven."
MarylandCode.org shares these goals and is built to advance knowledge of the law, increase participation in the lawmaking process and expand options for families and businesses -- at $0 cost to taxpayers. It doesn't replace but extends and updates the vital work keepers of the Maryland code have done for centuries, giving citizens, public officials and software developers a modern tool to get their jobs done faster and with fewer hassles. And if one prefers to access the Maryland law in PDF documents or under copyright restriction, those options are still there. But if you prefer your information to be modern, open and accessible, here's a small taste of what MarylandCode.org can do for you.
Search That Answers & Design That Doesn't Distract: When people search on a website, they expect complete results that make sense. MarylandCode.org's open data and powerful search engine simply deliver more complete answers to queries, and present those results with all the niceties of modern website design. Try a simple search -- "what are the tax laws" -- and you get 100 hits on Lexis Nexis,832 on the Maryland Legislature, and 4,825 on MarylandCode.org. And which results can you actually use?
Open Data for Developers (And Their Customers): As President Obama and Governor O'Malley underscored, open civic data supports an exploding ecosystem of applications, platforms and businesses. MarylandCode.org delivers data via API and bulk download, so the the sky is the limit on what smarter people than we can do with the data. If you've used a weather app or mapping website, you've felt the power of the open government data. That's how MarylandCode.org unleashes the law. If you've got a cool application or data manipulation idea for the state code, let us know so we can work together to build it. Click here to add your ideas or see what is already underway.
No Restrictions, No Limits, No Problem: before today, there were two significant restrictions placed on the available state code. The first is technical: the state legislature website locks the code into PDF documents, which is a good start but which, in this day and age, is only slightly more useful than parchment paper. The second restriction, however, is much more significant. The only other available unannotated state code is hosted by a private company that forces every visitor to agree to an onerous, 4,759-word "Terms of Service" agreement before they can even read the law. Click here to see what greets everyone. Worse, that private company subjects all information on its websites -- including public information like the Maryland Code - to serious copyright restriction. Citizens have to ask permission and fill out a form to reuse or redistribute the text of their own laws. Citizens should not have to risk prosecution when they access and seek to reuse vital civic information. Thanks to MarylandCode.org, they no longer have to.
$0 Cost to Maryland Taxpayers: on top of all those restrictions, Maryland citizens shelled out nearly $300,000 to the private company hosting their unannotated state code in 2012, according to Data.Maryland.gov. MarylandCode.org, hosted by our non-partisan, non-profit foundation, is served up with all of the above enhancements and more - free of charge. No gimmicks. No catches. Just delicious, restriction-free, open civic data.
Like James Madison, MarylandCode.org is in the knowledge-advancing and barrier-lowering business. And over the coming months, the platform will continue to grow, constantly adding functionalities, design and data improvements and contributing these innovations back to the larger open state law movement so citizens outside of Maryland can benefit, too.
It's time American law caught up with how Americans communicate, learn and live today. Putting the open law back on the side -- and at the fingertips -- of We the People is a good start.