Authorities said the road had lowered by nearly 3 inches and the area was closed for a few hours to perform a safety check. No injuries were reported or damage done, so the road was reopened.
Earlier this month, it took just two days for workers to fill the sinkhole that left a space measuring 98 feet long and 49 feet deep. Authorities kept the road closed for a week as they tested the pavement to ensure the area was safe for traffic and pedestrians.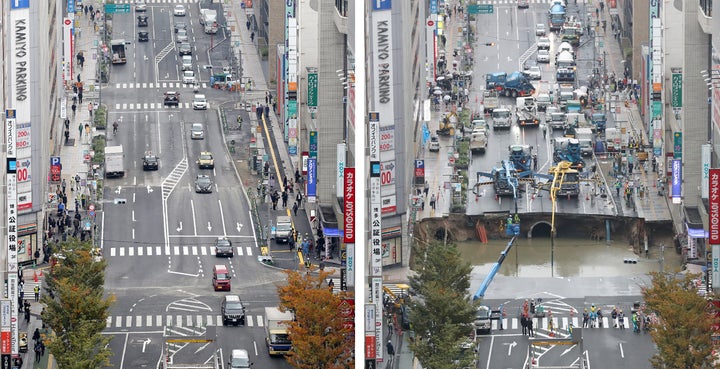 According to The Japan Times, city officials said the mix of soil and cement used to fill the sinkhole could have compressed a layer of ground underneath the road, causing the pavement to sink slightly. 
CNN reported that Fukuoka's mayor Soichiro Takashima apologized in a message posted to Facebook for not warning residents that the road could sink again in the future. At the time of the road's reopening, the mayor had said the ground was now 30 times stronger than before.
BEFORE YOU GO
PHOTO GALLERY
Japan Celebrates Cherry Blossom Season