"This is interesting, for sure, but at the end of the day, if it's not music and it doesn't move people, then it's a failed experiment."
A molecular biologist, a concert violinist and a biotechnician walk into a bar. Windham Hill Records founder Will Ackerman decides he likes the combination and produces a record. Punchline: It's all one guy.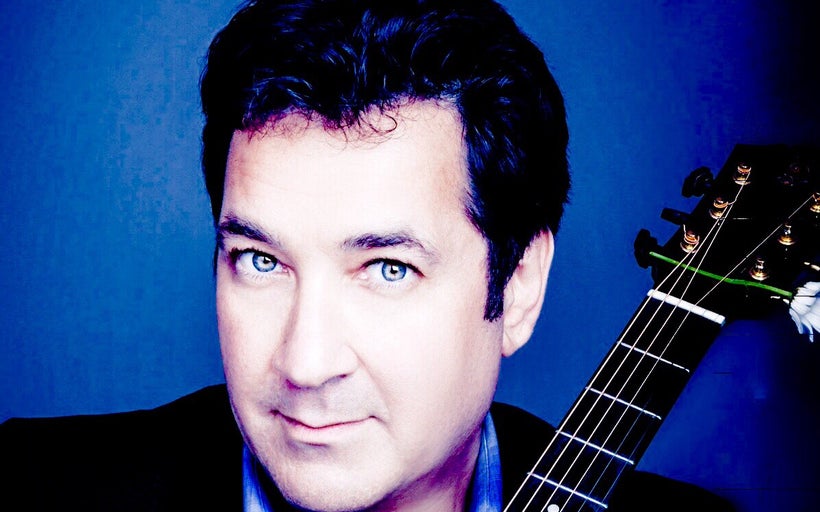 Award-winning guitarist Lawrence Blatt is all that and more. The math-and-science wizard's 15-Track Album "Longitudes and Latitudes" takes the listener on a "long and soulful journey"of destinations he has explored and photographed over the course of eight years. More unique than that is his incorporation of longitude and latitude for each locality featured.
Blatt's approach to song-writing has historically been scientific and inquisitive, applying certain laws of nature to see where the rules take take him and the super-skilled musicians he likes to work with.
From the intimate guitar strokes and sweetly crooning sax of "Hyde Park Bench" (London, England: 51.5074° N, 0.1278° W) to the truly Spanish groove driving through insistant brass and violin flourishes in "Noches de Barcelona" (Barcelona, Spain: 41.3851° N, 2.1734° E), Blatt's new collection is good listening. It's easy listening, yes, but it's a soundtrack for the trip of a lifetime, not a ride on a lift.
At a time when ears are homesick for quality sound, Blatt delivers an experience that both soothes and stimulates. Opening with the mirthful "Two Shades of Sunshine," the songmaker could be inviting you to ride bikes on the lake or to dance the cha cha cha. Either way, it's a lush ensemble with alto sax, acoustic guitar, Hammond B-3 organ, piano, electric bass, and – importantly – percussion.
The Bay Area guitar man said his previous projects were not as intent on creating a particularly rhythmic environment. His predilection for tinkering with mathematical constants dominated the compositions.
He was fascinated, for example, by the discovery that his music written with the Fibonacci number in mind – a numeric sequence that is repeated throughout nature – could be pleasing rather than clinical in its outcome. The numbers worked in tandem with chord structures to good and familiar effect. "When we pattern them in other forms," he explained, "they're not foreign to us."
He cites examples in nature such as the petals of a flower, the way birds fly south for the winter, beehives and butterflies. Applied to music, the result has been melodic, not random.
"It's a rigid math concept creating a fluid musical landscape," he said with satisfaction. "If you're doing something that doesn't sound like music, then who cares? This is interesting, for sure, but at the end of the day, if it's not music and it doesn't move people, then it's a failed experiment."
"Longitudes and Latitudes" does bear Blatt's numerical imprint in some fashion, but it's not so much an experiment as a gift. Hoping to provide fans with a "travel companion," the composer has crafted an hour of music ordered up in a way that ties one eminently listenable tune to the next in seamless succession.
The title track inscribed with Tokyo's coordinates is a crisp refreshment that builds in texture but sustains a mellow attitude for "A Place in Your Heart" to follow more dreamily. That balladic style returns with "Upon Griffy Lake," incorporating a sultry mezzo vocal improvisation over happy chord changes and a rhythm that cruises along in hypnotic fashion.
A more doleful "The Places Left Behind" comes in time to ease the craving for more of Blatt's solo acoustic guitar heard two tracks earlier in melancholy romance with "Morning in Beerse," a town in Belgium.
Producer Will Ackerman surely had in mind to capture a mood and hold it there. "Flying Over Ellis Island" picks up the pace with jaunty violin and clarinet expressions over a jazz rhythm section. But it never breaks the spell.
Blatt winds up "Over the Rainbow" in bare naked homage to Harold Arlen, using only the island ukulele to see the traveler off with a gentle caress.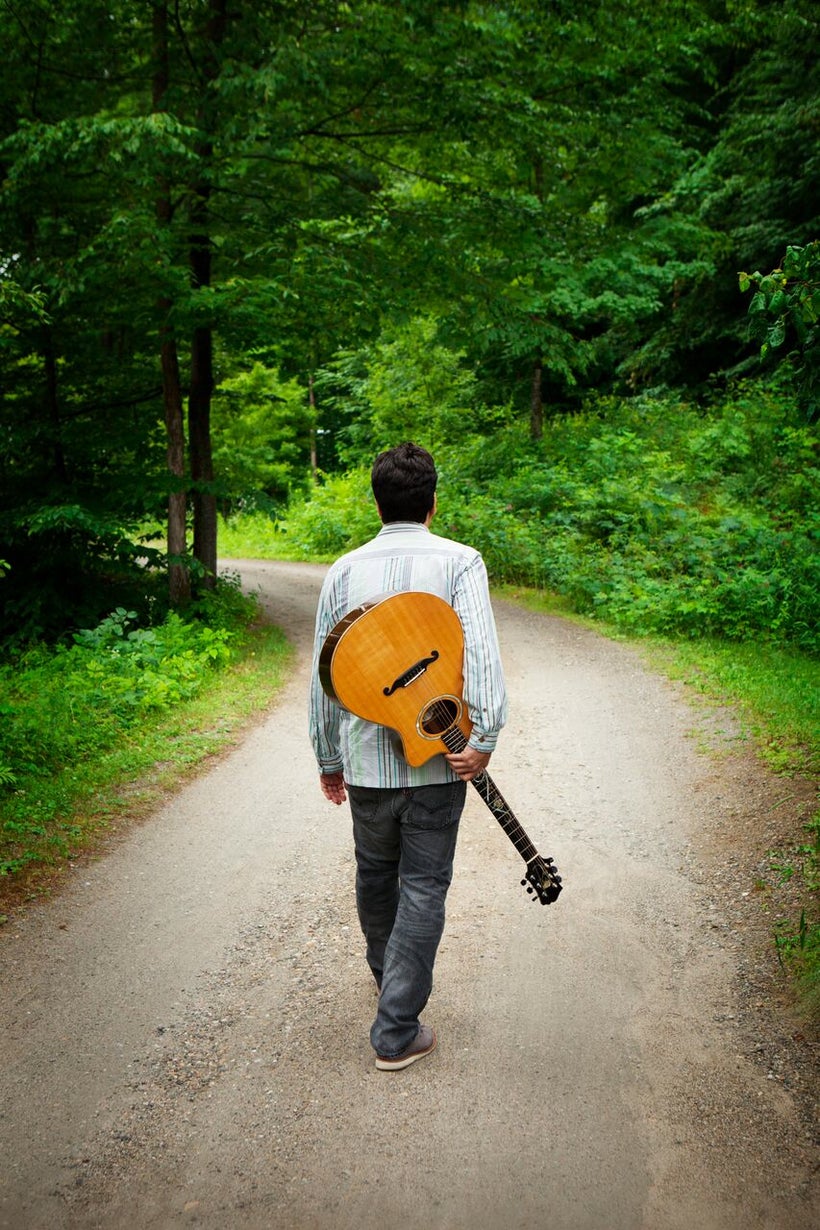 "Longitudes and Latitudes" is available at iTunes, Amazon, CD Baby, all digital platforms.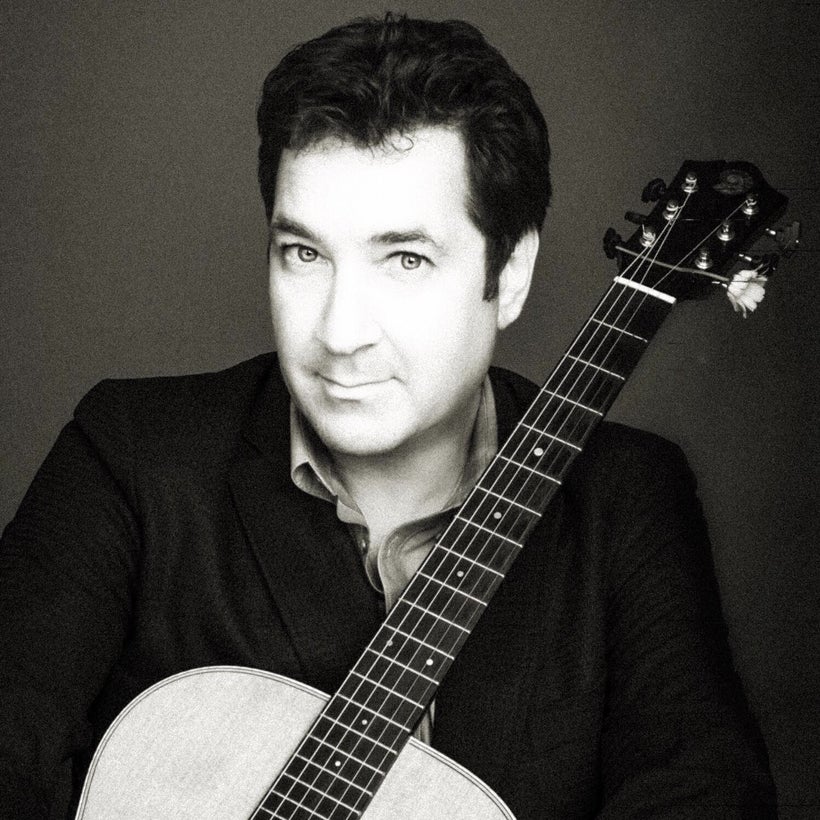 This post was published on the now-closed HuffPost Contributor platform. Contributors control their own work and posted freely to our site. If you need to flag this entry as abusive,
send us an email
.