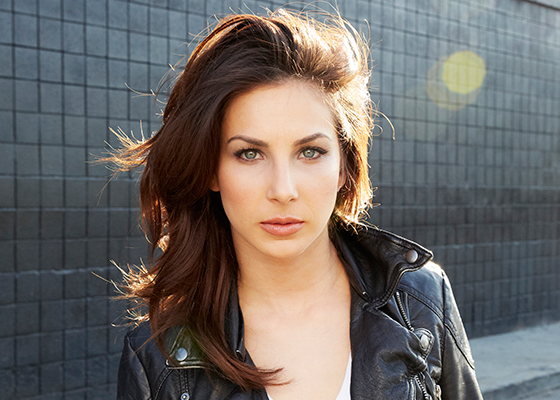 Matilda was one of those stories beloved by so many during their childhood. Whether it was the book or the film, Matilda held a place in the hearts of kids everywhere. Now another generation gets to see a new adaptation of Matilda from its original stage performances in England starting back in 2010-11 onward to its Broadway debut in 2013 and its touring company that started last summer.
Recently, I was able to chat with cast member Cassie Silva, who plays Mrs. Wormwood and has been with the company for both the Broadway and touring productions, about her time with the Matilda musical and how it's so special to so many.
How's your experience been like with Matilda?
It's magical. It's so wonderful. I love the story. I love the role that I play. I love traveling the world to be to tell it. It's such an amazing company as well.
How did you prepare for you role as Mrs. Wormwood? How were you able to connect to that role?
I just practiced screaming at like a lot of kids all the time! (laughs) I have a wonderful team that I work with. I have been actor my whole life. I just listed it as a really fun challenge and opportunity. Also, working hand and hand with our Matilda crew, the director Matthew Warchus as well as Peter Darling the choreographer. We work with such a large group of people. We have a dialect coach, a voice coach, and so all of those things alchemize into what you see on stage. That's how I prepare. Lot of cardio probably (laughs).
Seeing that Matilda originated as a British story, have there been any struggles with the translation of the British wit?
That's actually a real fun question to ask because I even noticed it because I love dry humor and I think that that's what a lot of the UK humor is. I think that in the US, the US very much takes it on as its own and we treat it as it's a US show while keeping the integrity of the UK. You look at any of our principles and they did a really great job of Americanizing it. Also, they have made significant changes in terms of the dialect, some of the British words or terms that we were using when it came over to the US. They did change it so it would be more palpable for Americans to understand. But no, people are hooting and hollering, it's great! Even little kids. I love hearing little giggles in the audience. So no, I think it translates perfectly.
Matilda was always one of those books and movies that were loved by so many. How is it now for you to be a part of this real deal stage show of it?
It's an honor. Matilda was one of my very favorite childhood books. I'm a huge Roald Dahl fan. The BFG was my first chapter book and I used to read it in the bathtub. I remember acting out scenes from the Matilda movie in front of the TV and that was the type of stuff that really inspired me to become an actor. Not to mention, when I saw Matilda the musical for the first time, it changed my life. I try to hold that really close to my heart every time I step on stage, even though I play this very wicked person, it's good to be bad in the sense that I know that I could potentially be reaching somebody and inspiring them in the way I was inspired.
What is it about Matilda that sets it apart from other musicals?
Oh man! Matilda's the best! I think all of the elements really come to life. Anything from staging to lighting to the music to the script, not to mention there are 14 children and the show is led by a little girl, and so that I think puts people in this really great mindset of being open to change. It really has the dynamics and ability create change, which is one of the things of Matilda is changing your destiny.
Matilda set for a run at the Fisher Theatre in Detroit from March 9 - March 20. For more information and to purchase tickets, visit broadwayindetroit.com, For more information on Matilda, visit matildathemusical.com.