A Democrat on President Donald Trump's now-defunct voter fraud commission is asking a federal judge to step in and block officials from deleting any of the panel's records or transferring voter data.
Maine Secretary of State Matthew Dunlap wants the judge to force the panel to preserve all of its records, including those related to the end of the commission. He also wants to be included in any discussion about what the panel does with information and data it has collected and to block it from distributing any findings until he has had a chance to review and comment on them.
"Mendacity and bad faith have characterized this commission from its inception. Now, the White House has shut it down rather than comply with a court order forcing it to release documents to one of its own members," said Austin Evers, the executive director of American Oversight, the watchdog group representing Dunlap in his suit. "The law doesn't allow government officials to evade accountability so easily."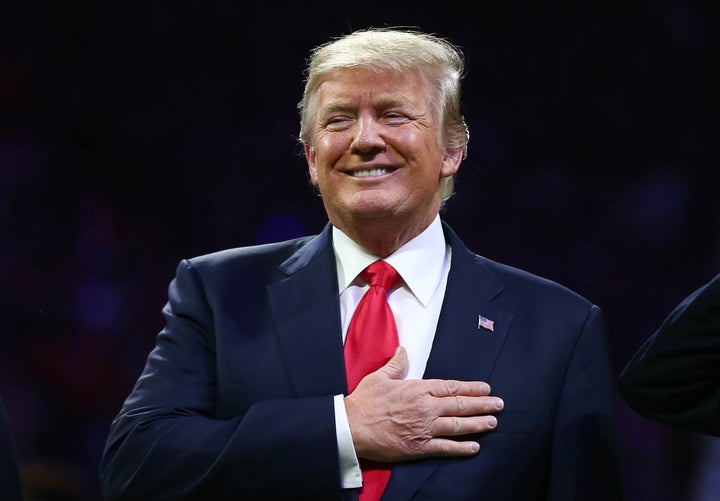 Trump dissolved the commission, formally called the Presidential Advisory Commission on Election Integrity, on Jan. 3, saying it was tied up in needless litigation and that the Department of Homeland Security would take up its work instead. White House press secretary Sarah Huckabee Sanders said last week that the panel would transfer its "preliminary findings" to DHS.
However, It's unclear what exactly those findings are. In the little under eight months it existed, the panel collected voter data and heard public presentations at a September meeting alleging the possibility of widespread voter fraud, which several studies and investigations have shown is not prevalent. Dunlap and other Democrats on the panel repeatedly said they had no idea what the panel was working on, let alone when it would meet, and say they were rebuffed when they asked for more information.
It also is unclear what the panel will do with the voter information it had collected from about 20 states as of October. Kansas Secretary of State Kris Kobach (R), the panel's vice chairman, indicated it would be turned over to DHS and run against immigration databases to try to identify people illegally on the rolls. But in a letter to Dunlap's attorneys on Friday, Justice Department lawyers said the data wouldn't be transferred or used.
I think my access ― and the access to the information by the rest of the now-former members of the commission ― is more critical than ever.

Maine Secretary of State Matthew Dunlap
Dunlap sued the commission in November and a federal judge sided with him in December, telling the panel it had to turn over certain records. But on Friday, Justice Department lawyers indicated they would ask the judge to reconsider that order, given that Trump dissolved the commission. They say now that Dunlap is not officially a commissioner, he is entitled to as much information as the general public. On Tuesday, Dunlap's lawyers asked the judge to force the commission to turn over those documents "without further delay."
After Trump dissolved the commission and DOJ lawyers said they would ask the judge to consider reversing the order, Dunlap pledged to fight even harder for the commission's communications.
 "It is unthinkable, unconscionable, and un-American that the administration would engage in actions that demonstrate such a flagrant disregard for a court ruling and the rule of law," he said. "I think my access ― and the access to the information by the rest of the now-former members of the commission ― is more critical than ever."
BEFORE YOU GO
PHOTO GALLERY
Donald Trump's 2017