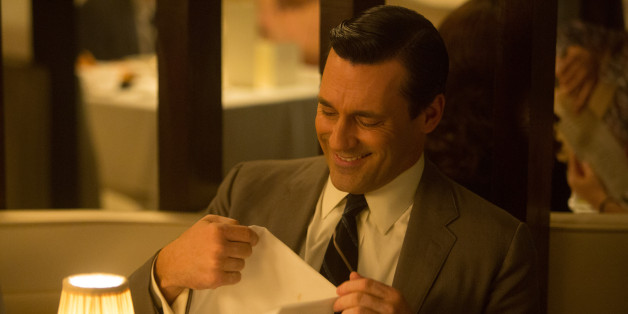 Don Draper has been called everything from a "pretty bad person" to a "bad dude" to a "rotten asshole." Even Jon Hamm, the man who has played Draper for seven seasons on "Mad Men," doesn't seem too fond of his onscreen alter-ego.
"Don Draper is a pretty dismal, despicable guy," Hamm said in a 2013 interview with The Guardian. Speaking to GQ for the magazine's March 2015 cover, Hamm said people who excuse Don's behavior are pretty much wrong. "I'm the guy who lives with the guy every day, and I'm like, 'No, no, no, no, no,'" Hamm said. "But I also get the thing in popular culture, American culture, where you see a broken thing and go, 'I want to fix that. I want to shape that. I want to cure that.'"
As a result, Don is often aligned with Tony Soprano and Walter White in the annals of television's recent era of difficult men. But according to "Mad Men" creator Matthew Weiner, expecting even an ambiguous, Journey-aided comeuppance for the erstwhile Dick Whitman is probably unwise.
"I love Don," Weiner told The Huffington Post in a recent interview. He added: "I'm not saying Don hasn't done bad things. I'm not saying Don does not have some behavior that is less than ideal and less than exemplary. He's certainly not the most loyal person and he's situationally ethical, and that's the story. But people who crave justice should not be watching television, they should go get a job in justice. Because I'll tell you one thing, people who work in the justice business don't think Don is so bad."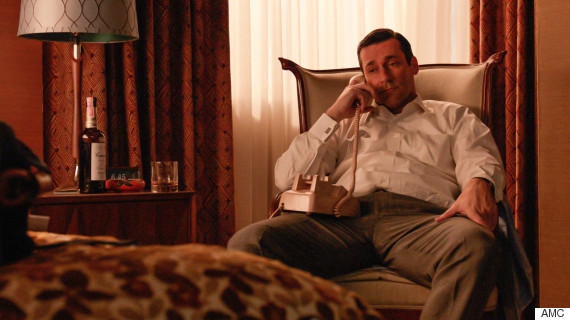 Don's issues go deep -- psychiatrists have pegged him for having everything from attachment disorder to antisocial personality disorder to narcissistic personality disorder. He lies and cheats, and while he's not a murderer like Tony Soprano, it would be a leap to call him a pillar of righteousness.
"People doing bad things and being impulsive and making bad decisions and being cruel to each other and double crossing each other -- that's called conflict," Weiner said. "That's the lifeblood of the show. If they think I'm going to pull back at the end of it and make a moral judgement on this person I want them to identify with -- and who they do identify with, mostly because of Jon Hamm, the magic of casting ..."
Weiner trailed off before finishing that thought, but his point was pretty clear. Besides, he's not even convinced there are "Mad Men" viewers who hope to see Don's ultimate downfall.
"I don't agree with you that most people want him to be punished," he said later in the conversation, after a detour about how Hamm was the only actor who was complex enough to play the different shades of Don. "There are people who say that. There are people who -- I think it's what they enjoy about the show: He's so dastardly. But as soon as you're in a language of putting Don on trial for being good or bad, you're missing out on a lot of fun of the show."
"Mad Men" returns on AMC on April 5.
BEFORE YOU GO
PHOTO GALLERY
"Mad Men" Final Photos