In the op-ed, which was published last week (Oct. 13), Bialik spoke about the "luxury" of being a "'nontraditional'-looking woman" in her industry. Bialik received backlash due to the belief that she implied that the reason why she's successfully dodged sexual harassment and assault in Hollywood is a result of her appearance and decision to behave a certain way around men. 
"Let me say clearly and explicitly that I am very sorry," Bialik wrote in a statement posted to Twitter on Wednesday. "What you wear and how you behave does not provide any protection from assault, nor does the way you dress or act in any way make you responsible for being assaulted; you are never responsible for being assaulted."
In Bialik's op-ed in the Times she wrote:
"I still make choices every day as a 41-year-old actress that I think of as self-protecting and wise. I have decided that my sexual self is best reserved for private situations with those I am most intimate with. I dress modestly. I don't act flirtatiously with men as a policy."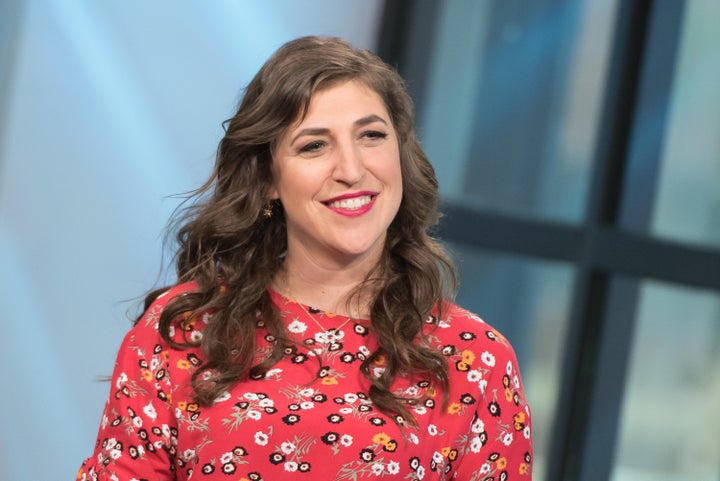 She also admitted that many young feminists may find these types of choices oppressive and that women should be able to dress however and flirt with whomever they want.
"Why are we the ones who have to police our behavior?" she wrote.
Though, she did follow that commentary up by writing: "But we can't be naïve about the culture we live in."
Bialik's statement on Wednesday is also a stark contrast to one she tweeted on Sunday, just days after her op-ed was published.
In this statement, Bialik attempted to clarify her Times piece, saying her words were "twisted."
"There is no way to avoid being the victim of assault by what you wear or the way you behave," she said in the video. "I really do regret that this became what it became, because literally, I was trying to speak about a very specific experience I've had in a very specific industry. I was not looking to speak about assault and rape in general. The only people who are responsible for their behavior and assault are the predators who are committing those horrendous acts."