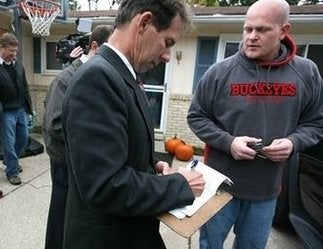 When it comes to Joe The Plumber, it will get worse before it gets better. The McCain campaign is not letting Joe go.
On Monday, in fact, McCain launched a new Internet competition for supporters to explain how they are most like Joe The Plumber. Seriously.
"How are you like Joe The Plumber?" asks a new campaign email, directing people to the website www.johnmccain.com/Joe, and promising that the best video submitted "could end up on the air as a TV ad."
Could indeed. Considering that the McCain campaign doesn't even put many of its own ads on TV -- instead promoting "web ads" to draw media coverage and save money -- competitors should be warned that their entries may be limited to YouTube and press coverage. Then again, that kind of coverage was enough to make the original Joe a household name.