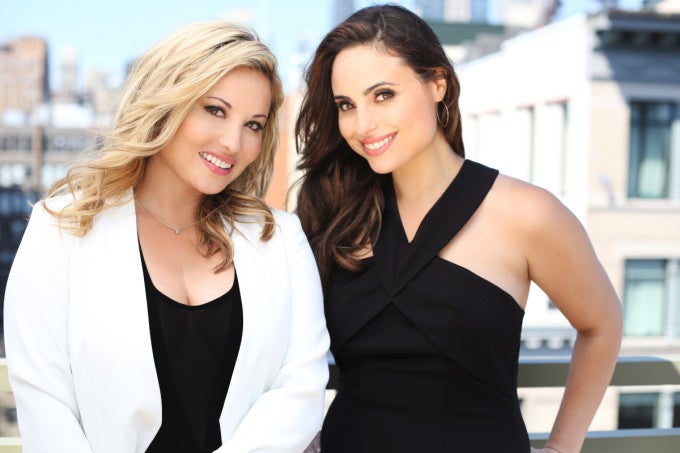 Kimberly and Courtney are the founders of Spiritual Socialites, an organization & community that ignites positive inner social change.
Their digital platform features events, inspiring stories, video clips, products and voices that highlight life-changing transformations and empowerment, all while adding a touch of glamor. Read the full interview to find out more.
Tell us about yourself and Spiritual Socialites:
Kim: Spiritual Socialites was founded by two New York City women (us!) on our exploration of spirituality and consciousness in the Big Apple. We were searching for a community of like-minded individuals that shared an interest in all things holistic, health, wellness, philanthropy, and self-improvement, but in a sophisticated yet comfortable setting. We couldn't really find it, so we created it. We want to ignite positive inner social change in a judgment-free, fun community.
Who has inspired you in your life and why?
Courtney: my parents, they taught me the meaning of following your passion and paying it forward.
Kim: I find inspiration in so many ways; family, people, nature, art, conversation.
What is your greatest achievement so far?
Courtney: I recently obtained my PATH Intl. Registered Riding Instructor Certification. I am consistently inspired every lesson for the experience of teaching amazing riders that do not let their disabilities define them.
Kim: Traveling to 56 countries and almost every US state has taught me to think outside of the box and see how different people live. I also received my KRI Kundalini Yoga teaching certificate from Goldenbridge Yoga last year, which was a huge accomplishment. I am also looking for new ways to learn and grow.
What made you realize that there was a need for an organization like Spiritual Socialites?
After meeting other men and women in the city that were also on a Spiritual journey, we found that no community existed, so we decided to create it ourselves.
How did Kimberly Fisher and Courtney Clifford come together to form this partnership?
It was a co-creation by inspired thought, one by one idea flowed and we took action.
What are some services that Spiritual Socialites offer, that people cannot get from other sources?
Soul in The City, a New Yorkers Guide to Spirituality, 5-Minute Urban Meditations, and a TV Show launching in January 2017.
What are some Spiritual Socialite events?
Our first event, Cocktails for a Cause will be held at the end of November. All proceeds from the event will go to GallopNYC, which Courtney is involved with. We launched our website over the summer, and are in the process of developing TV and Internet content, meditation podcasts and workshops.
In your opinion, how important is it for people to have a support system when trying to accomplish their aspirations in life?
I think it is one of the most important aspects of leading a balanced life that you love. We are all interconnected, and once you find a support system you realize you can do anything, especially with their help.
How can people who do not reside in New York City benefit from Spiritual Socialites?
Visit us on our website SpiritualSocialites, Facebook, and Instagram, we love hearing from you!
This post was published on the now-closed HuffPost Contributor platform. Contributors control their own work and posted freely to our site. If you need to flag this entry as abusive,
send us an email
.