Melania Trump's calligraphy is receiving an entertaining reworking, courtesy of Reddit users.
The U.S. first lady joined her Japanese counterpart, Akie Abe, for a fourth-grade calligraphy class at the Kyobashi Tsukiji Elementary School in Tokyo on Monday.
Trump wrote the first character of the word "peace," while Abe did the second. They then posed for this snap: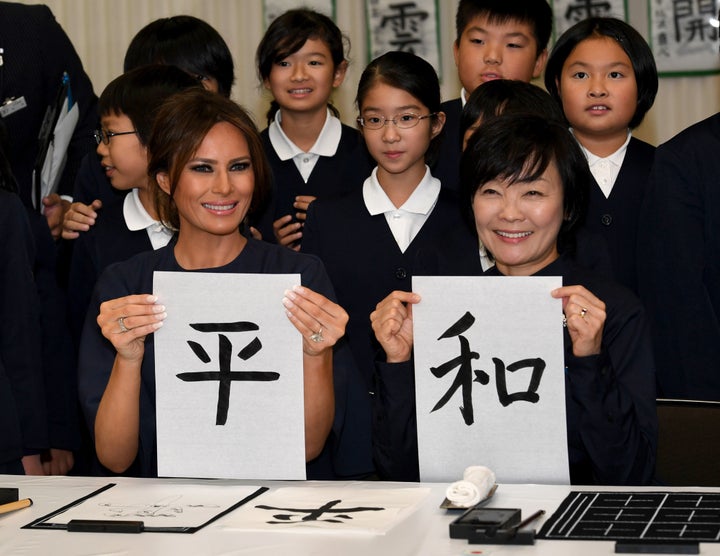 The picture soon came to the attention of Reddit users who reimagined the pair's efforts in a Photoshop battle.
One joker even tweaked the characters to read "Help me" in Japanese:
Here's a sampling of the other responses so far:
BEFORE YOU GO