No doubt about it: Oregonians have a lot of pride in their full-service gas stations. And this week we saw them react to a new self-service law that permits them to pump their own gas.
While the law, which went into effect on Monday, only applies to about half of Oregon's 36 counties, many residents took to Facebook to express their displeasure.
Concerns ranged from not knowing how to pump gas to fears of smelling like gas or being attacked by hoodlums. You can read the hilarious fears here. 
People on the internet have since chimed in to roast the Beaver State with comments, photos and memes.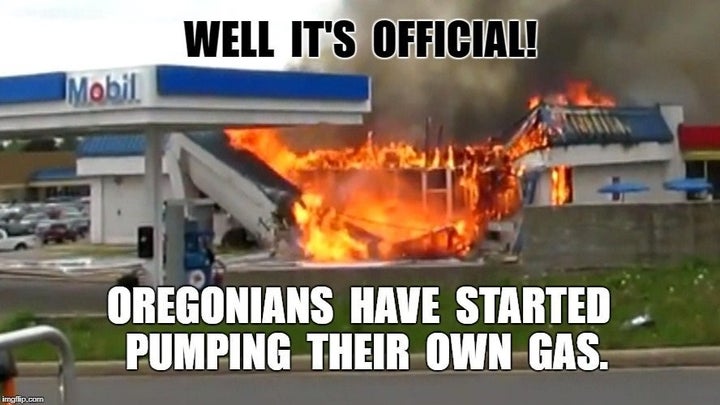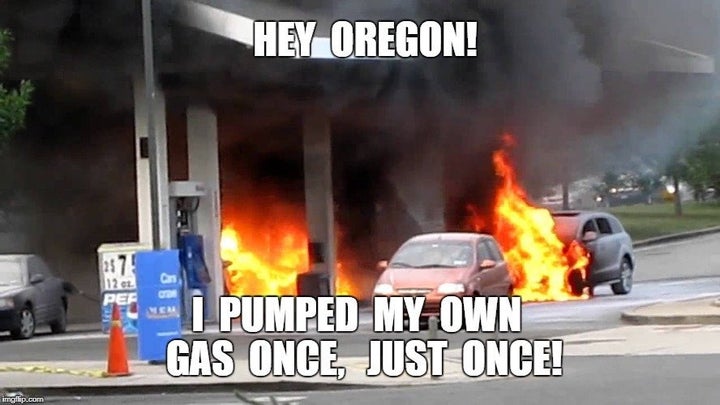 Oregonians have had a pretty good sense of humor about the trolling of their beloved state and at least one resident is thrilled to be able to fuel up her own vehicle:
For those offended by these jabs, check out this piece from Road & Track, which is more blunt than anything HuffPost has on Oregon's crisis new law. 
BEFORE YOU GO
PHOTO GALLERY
Funny Kid Quotes