The Crane.tv crew met up with Josh Mount, near East London's legendary rehearsal studios 'The Premises' for a stroll in the park, a chat about his phobia for jellyfish and an insight into his band, Metronomy. Firstly formed in Brighton whilst experimenting with music on campus, Mount and current members Mbenga Adelekan, Anna Prior and Oscar Cash now gather in London, conquering many festival arenas this summer with their Italo- and electro-infused indie-rock. Celebrating the English Riviera, equally the title for their latest album, Metronomy's melodies and lyrics are inspired by Mount's English coastal roots paired with his fascination for France.
The band's latest video for 'The Bay' -- directed by David Wilson -- proves that England's seaside is much more than a pseudo-Mediterranean, especially when sprinkled with elements of 1950's Surrealist film, a touch of melodic sensuality and Mount's gift of combining the best of electronica and nostalgic pop-rock. Shot in South West England's Torquay (Devon being Mount's hometown), Metronomy's sexy 70's bass lines and Mount's tantalizing vocals takes you all the way from Nice to Torquay, and back.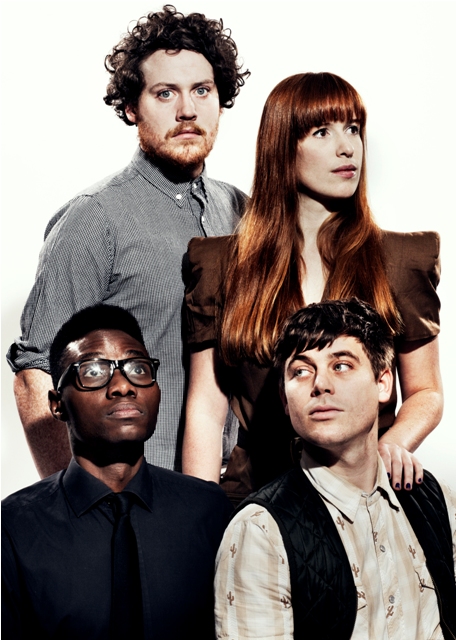 Metronomy performed at Glastonbury on the 22nd of June and will perform at Wireless Festival and Lovebox in July.
Text by Seyna Van Der Linden for Crane.tv
Crane.tv App now available for Nokia devices from the OVI Store