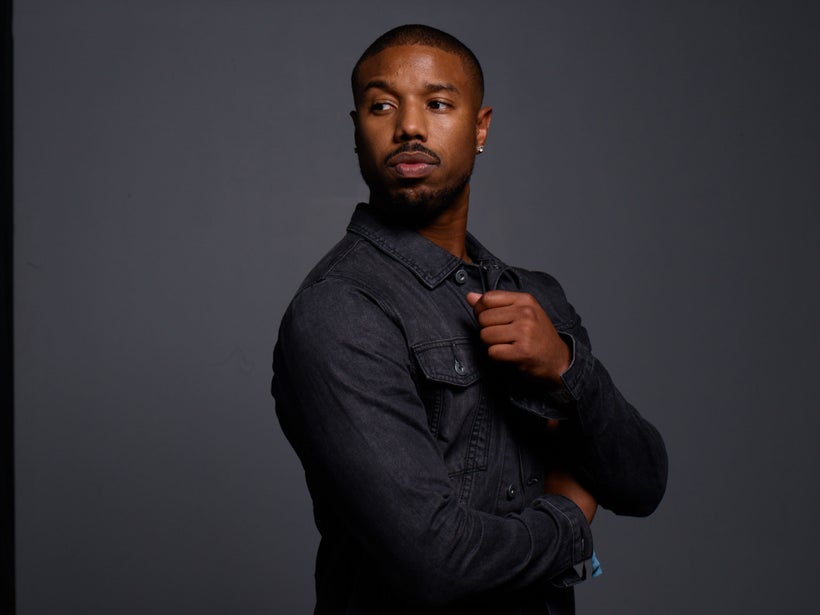 Over the weekend critics, curators, collectors and celebs set the city of Miami abuzz while attending Art Basel, the premier art fair showcasing the works of both prominent and emerging artists. One of the many notable tastemakers in attendance to lend their support at Grammy award-winning producer Swizz Beatz, No Commission art show in partnership with Bacardi was actor Michael B. Jordan.
"It was important for me to attend this years No Commission because being an artist myself the initiative is super important for a variety of reasons. With 100% of all proceeds going back to the artist it is creating a platform to help reinvest in the artist community and bring more diversity into the art world."
Michael B. Jordan is not only passionate but also committed to helping shed light on bridging the gap between the intersection of diversity and inclusion into the art world. By utilizing his platform at the helm of his career he is a voice for the culture and advocate for igniting a spotlight on the importance of showcasing varying perspectives of artistic expressions. To bring this dynamic to the forefront the 30-year-old has taken his talents from in front of the camera to behind the scenes as a producer, which is another avenue to provide more opportunities for the next generation of creatives.
As the architect of transitioning his dreams into reality the critically acclaimed actor is leading by example and providing a blueprint for his peers and superiors to take notes. Although his dreams are still unfolding and there are many sides to his success the Hollywood actors vision and tenacious ambition to pay it forward and change the conversation about creativity is a shared commonality between himself, Swizz Beatz and Bacardi. I had a minute to talk with the movie star during the power packed weekend to discuss meditating, journaling and the importance of diversity in the arts. We chatted about it all!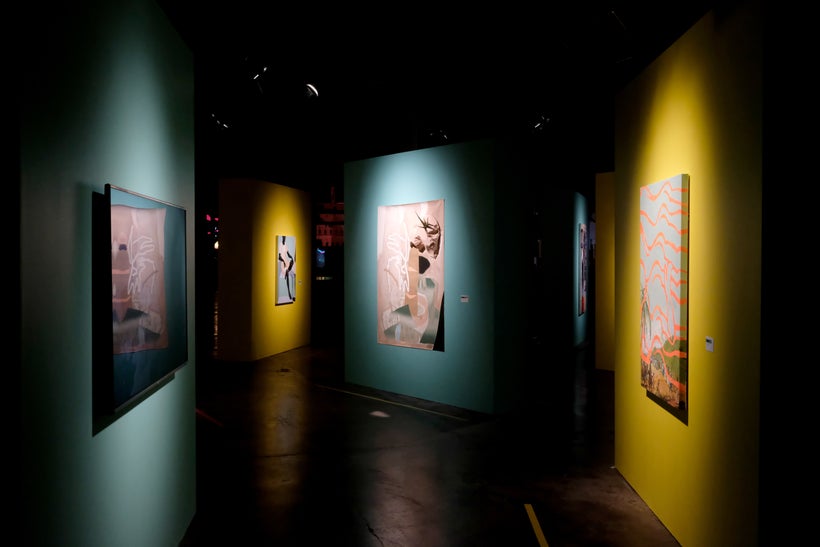 Dontaira Terrell: Kicking things off with 2018 right around the corner. What is your New Year's Resolution?
Michael B. Jordan: My New Year's resolution would be to meditate more and to stop and smell the roses. I'm very driven and extremely work focused and because of this I usually don't take the time to take care of myself. I believe sitting, mediating, focusing and realigning my chakras and spirit is super important. As cliché as it may sound it helps with being able to function and work at a high level for a long period of time. This is something I need to work on.
DT: Why was it important for you to attend No Commission this year?
MBJ: It was important for me to attend No Commission because of what it represents. The platform allows people of color to learn about art, have access to buy art and invest in art, which is an important aspect to progression. A world while growing up I didn't pay attention to or knew existed. To personally be able to get into this space, help bring exposure and learn about other artists I never would have otherwise known about is important.
DT: As an artist what role do you have in society in terms of tapping into your talents and creative thoughts?
MBJ: I feel I'm the Trojan horse because my role in society is to hide the medicine in the food and get people to really see another person's perspective. For instance, I enjoy portraying roles and characters to help people understand someone else's point of view they normally would not be around, listen to or accept their perspective.
As an actor and growing producer creating more opportunities, making it easier for the next generation and truly laying down the foundation to not feel we have to start over every time is also my role in society. Intergenerational wealth and intergenerational opportunity are extremely important because you have to pass something down that continues to grow and live outside of your physical body. Life is short and you're not going to be here for too long which is how I look at things.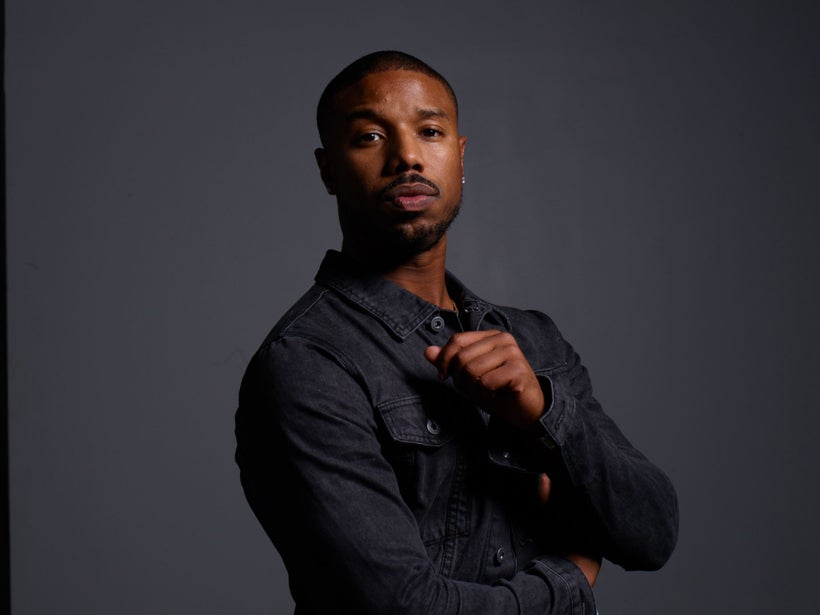 DT: Speaking of roles. How do you generally prepare for an upcoming acting role?
MBJ: Honestly, they're all very different. However, nowadays I really don't have to audition anymore which is a blessing, a milestone and awesome at the same time. I remember as a kid or young adult in my early 20s and thinking to myself I could not wait to get to this point. I often write journals to help me prepare for upcoming roles. Dating back to the earliest memory of a character and up to day one or page one of the script helps to provide a backstory. Because movies and television shows are filmed out of sequence, if I'm ever lost or don't know what I'm doing on the day of I can revisit my journal to understand where I'm at, exactly where I need to be, what the character is about and how I'm supposed to feel at this very moment. I have a solid 12 -13 journals that I took the time to write an extensive backstory because each character has its own.
DT: Lastly, can you finish this sentence? The importance of diversity in art is….
MBJ: Crucial. I think diversity in art is crucial because we have a major influence on the culture. We are trendsetters. Art is a universal language. You have food, music, fashion and art is another piece of the puzzle. To get a better understanding of where someone is coming from you have to understand the expression from multiple perspectives. Diversity in art is crucial for this very reason.
Be sure to stay up to date with No Commission by visiting http://www.dean-collection.com and to stay current with Michael B. Jordan's upcoming projects follow him on social media.
This post was published on the now-closed HuffPost Contributor platform. Contributors control their own work and posted freely to our site. If you need to flag this entry as abusive,
send us an email
.