On Saturday, the singer and actress made her way to George Mason University in Virginia to campaign for Hillary Clinton. The 23-year-old talked to students on campus and encouraged them to volunteer and vote on election day.
She also seemingly visited a few students in their dorm rooms and took selfies while dressed in a patriotic ensemble of a giant blue bow top and red-and-white-striped skirt.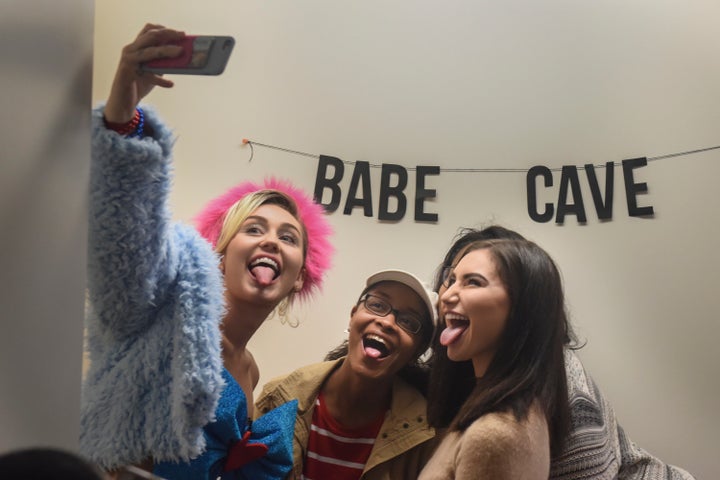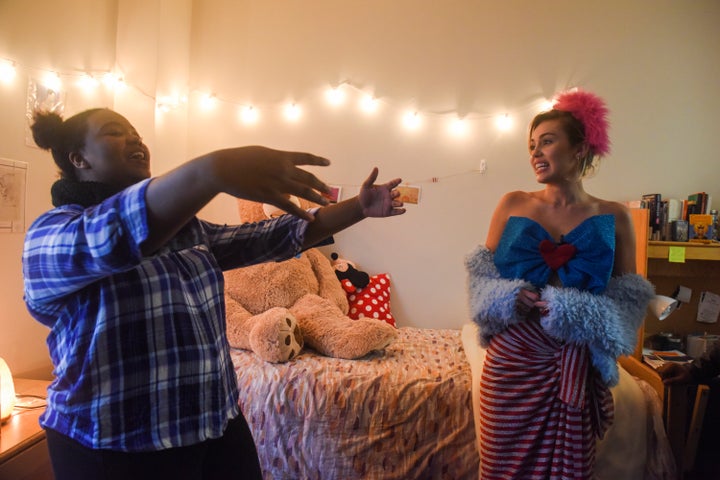 Naturally, Cyrus documented the weekend's events with some photos of her own on Instagram. Judging by all the exclamation points in her captions, she had the best time.
Cyrus has been open about her political views throughout this election season. Initially, she threw her support behind Bernie Sanders, but since Clinton secured the Democratic nomination, she's rallying behind the former Secretary of State. 
In an interview with Variety, released earlier this month, the "Crisis in Six Scenes" star admitted the fact that Sanders supporters are reluctant to cast their votes for Clinton is "literally pissing me off more than anything." 
She added, "If you could ever consider Donald Trump, you never understood Bernie in the first place." 
So to all those people still who don't want to vote for Clinton, Miley has one thing to say: "Kiss my ashtanga ass." 
BEFORE YOU GO
PHOTO GALLERY
Miley Cyrus' Most Outrageous Outfits