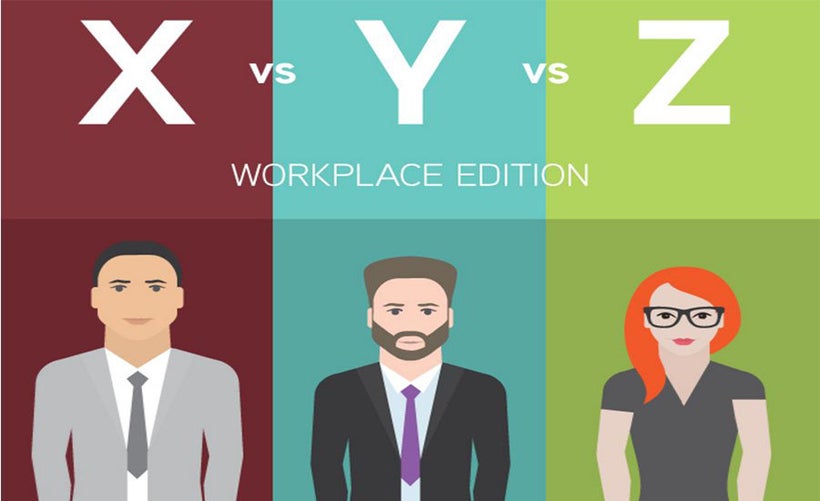 The school of baby-boomer thought says: "Millennials and Centennials are the generation of me". The list of complaints about them goes something like this:
They do less than boomers
They're total narcissists who expect everything
Time Magazine, that bastion of intellect, and Simon Sinek have achieved dubious attention for jumping on the anti-Millennial bandwagon. Sinek markets himself as an optimist. You wouldn't know it from some of his comments.
Among other things, Sinek said:
"Millennials are unmanageable in corporations because they are impatient, lazy and entitled as a result of bad parenting, addiction to cellphones and Facebook depression."
This baby boomer does not agree—at all. In fact, I'll go further.
Gen Y and Gen Z are working to clean up the mess Baby Boomers and Gen X left within the ruins of a promising future (Sinek condescended to admit as much). And guess what? So far, they're doing a pretty great job. They do more, and rightly so, they expect more.
Sure, we all like to be praised. But as to the rest of the complaints—bah! And I don't agree with David Sturt's observation that "they get impatient or move on if their core expectations are not met." Far from it, they're impatient because their boomer bosses are inert, fearful of change and fail to keep their word.
I do, however, agree with author Richie Norton, who also hit back at the likes of Time and Sinek in his well-timed and well-reasoned article, The 14 Most Destructive Millennial Myths Debunked by Data. Norton dug deeply into the facts and found ample ammunition to cut the myth-builders into neat little pieces—including:
Millennials are similar to their parents and grandparents when they were the same age, but under new circumstances.
Millennials actually stay with their employers longer.
Millennials have closer relationships with their parents.
Millennials are better equipped and more skilled than any previous generation.
Millennials are much better educated than the Silent generation.
In case you think otherwise, here's five examples as to why my co-boomers are SOOO incorrect…
Nearly 22 years old, Nick lost his beloved father four years ago. It was devastating. But he didn't play the victim card. He set out to do something constructive. Partly to honor his mother and his late father, but also to set an example.
First, because he and his father loved kids, he started an annual fund raiser to buy toys for tots in hospital at Christmas time.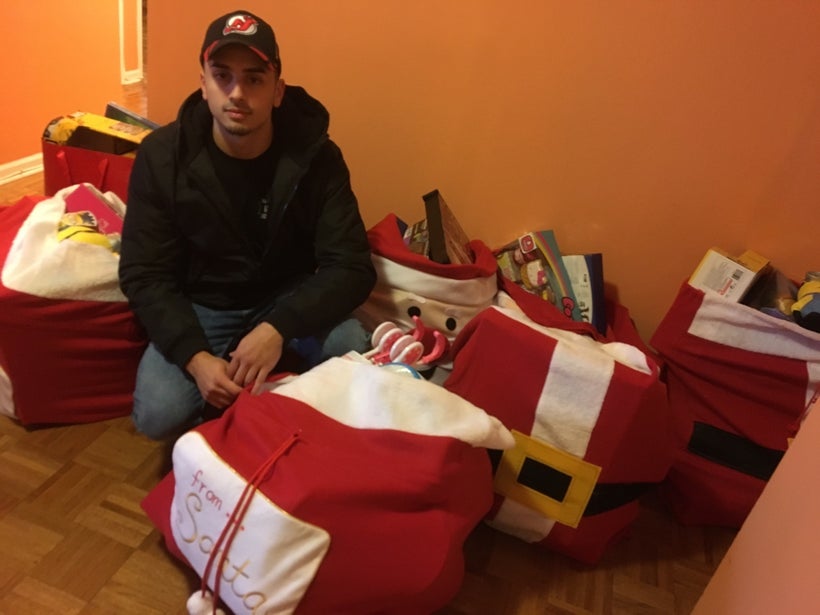 He's pursuing other ways to make a difference. His first goal: an innovative entrepreneurial endeavor with his business partner, Rani Soto, which will help people to *light up* their lives. It's on the QT for the moment, but at least 10% of the profits will go to charity. And just to stay busier, Nick also volunteers for Big Brothers and Sisters of America.
Next up: He's pursuing a career with the N.Y.P.D. Not for the power or the glory, but so he can make a difference on that level as well. And no one had to prod him to do any of this.
Dennis, 24, and Patrick, 22, have been following their own path for years now. Not content with the standard "go to school and pass go" way of life, they've combined their childhood fascination with filmmaking, their passion for the well-being of others, and their talents for telling a story via the lens of a camera.
Originally based in Germany, their tendency to accept independent, commissioned projects meant they'd spend 6 months or more overseas in remote areas. Despite difficult climatic conditions and limited access to clean food and water (each of them normally loses more than 20lbs on a 4–8 week assignment), not to mention bouts of illness, these two innovative brothers have just left home to travel the world.
Why? They're off in search of stories near and dear to their hearts. Their latest project (trans-border human trafficking between India and Nepal) produced their new short film, Sex Trafficking in Dubai, just a small portion of what they've uncovered—so far.
They've chosen the hard place over the rock. But it works for them. Said Dennis: "Among the challenges we've sometimes faced are tight budgets. But these limited resources force us to get creative in order to deliver high production values."
"Having limited resources has been a benefit." says Patrick, "It's helped us develop a problem-solving mindset. An important skill you need to have as a freelancer."
Lately, a plethora of projects have come their way as if by magic, propelling them into the ranks of Germany's most up and coming Entrepreneurs, documentary photographers, filmmakers and authors (their first book, A World In Distress, recently sold out).
Did they mind the hardships? "Not at all," they said. Over the last few years, they've had "the privilege to work in about a dozen countries scattered all across the planet, and the stories we heard and the connections we made let us forget all the hardship easily."
Thirty year old Nikolaj is an extraordinary fellow. Originally from Denmark, he now leads a lifestyle woven deliberately into his chosen entrepreneurial path, doing what he loves to do—combining his lifestyle into an entrepreneurial fit.
The concept of his company, Refuga ("a travel agency for Entrepreneurs," he says), is simple: Like-minded, pro-active people from across the world share adventurous experiences with a single goal: changing their perspective and mindset by coming out of their comfort zone.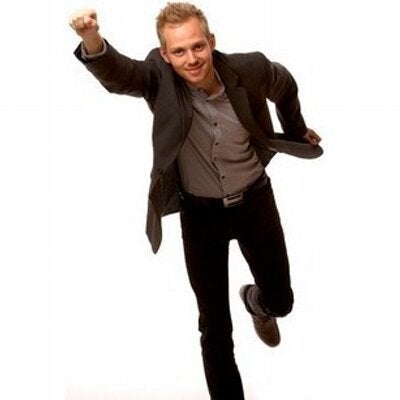 "I started my first project when I was 17," he said. "I've found that following my passion was the best tool to creating the life I wanted. The last 3 years have been really nomadic, staying 7-90 days in each location and then moving on, visiting over 15 countries per year. But I wouldn't have it any other way."
Refuga started in 2012, with a spontaneous idea of getting 20 entrepreneurs together in a house in Spain for a week of work, networking, fun and adventure. "I just posted it on my Danish blog and it went a bit viral and we had the first event," he said.
Since then, Refuga has been growing slowly and steadily. By 2014, the business went global and added another layer of adventure to its menu—they climbed Kilimanjaro.
How does he manage to connect with entrepreneurs?
"We do it through community contacts and referrals, social media and email marketing," said Madsen. "My background is in online marketing, so I've used those experiences here also."
Refuga gives back by hiring freelancers to do admin work from around the world, and giving a few free tickets to entrepreneurs in India and other parts of the globe.
At 11 years old, Alina Morse is one of the youngest entrepreneurs I've stumbled upon. Her company, Zollipops, launched when she was 7 years of age, came about from a situation she often found herself in—wanting a lollipop, but knowing it was bad for her teeth.
"I went to the bank with my dad and the bank teller offered me a sucker," said Morse. "My parents always told me that candy was terrible for my teeth, so I asked my dad, "Why can't we make a sucker that's actually good for you?"
"When we got home from, I asked my dad the same question one hundred times; then I asked my dentist and hygienist the same thing. Then I did my research online to find the teeth cleaning ingredients that we use to make Zollipops®."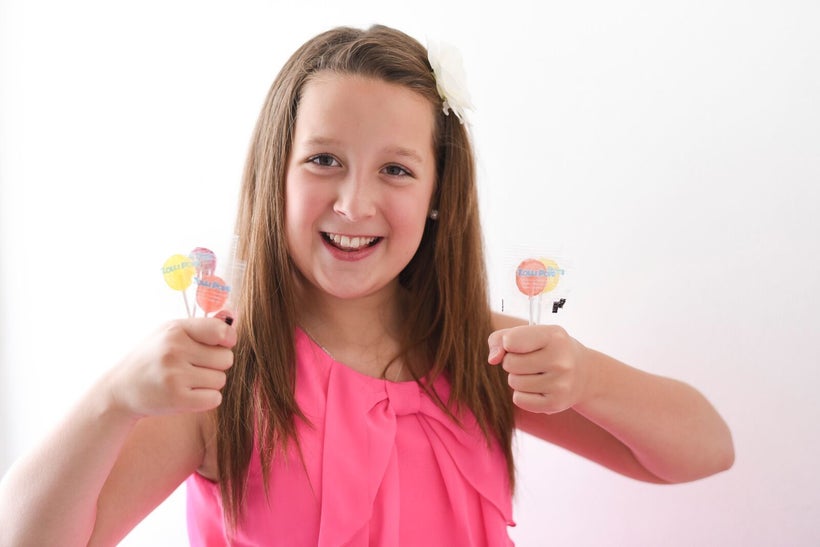 The candy biz was a no-brainer for this remarkable Centennipreneur. She discovered that childhood tooth decay was an epidemic in the U.S.A., and the mission of this family business became about changing that statistic. But there's more.
Zollipops works with media and schools to share Alina's story, helping inspire kids and families to take care of their oral health. They contribute to Special Olympics across the country, with 10% of all profits and 250,000 Zollipops go to support oral health education in schools through their 250,000 Smiles Campaign.
Shout to Time Magazine and Simon Sinek—EAT THAT!
The co-founder & CEO of Greenway Appliances, a start-up which designs and markets efficient cooking solutions to rural households, 32 year old Neha Juneja has always had a strong sense of helping others, organizing community-led projects and need analysis across rural India.
Earning her MBA from FMS, Delhi and a BE in Production & Industrial Engineering, Juneja started her first business at the age of 23 (also with Greenway co-founder, Ankit Mathur). Despite that venture's failure, Juneja didn't let it stop her—going on to win numerous awards, including being named 2010's Brightest Young Climate Leader by the Hindustan Times & British Council.
Juneja also made use of her experiences prior to forming Greenway wisely. "Our previous startup led us to travel extensively across rural India. It became clear how prevalent and harmful the usage of traditional stoves was and is."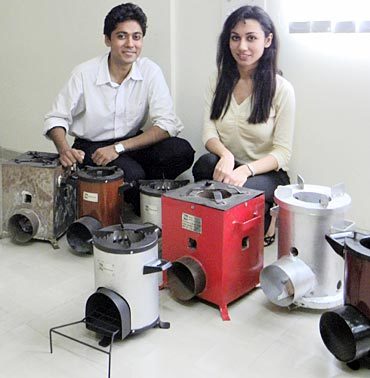 Juneja admits that, like most urban Indians, she and Mathur were oblivious to the problems facing rural India. With no solution in sight, they set out to create one.
Greenway was formed with an ambitious vision: to serve rural consumers with high performance, affordable product based solutions. Their first product, the Greenway Smart Stove, is a modern replacement for traditional mud stove. It saves 65% on fuel and emits 70% less smoke.
The secret to their success: enabling consumers. That's a win-win scenario if ever I've heard of one.
Sharpe-eyed readers will have spotted it—each of these talented individuals shares certain commonalities:
Turned adversity into opportunity
Giving back one way or another
Blazed their trails almost exclusively via actions
Their networks have come to them organically
Not exactly the me generation, is it? If these and other millennial's and centennial's are the worst we have to offer—then I want to know more of them.
Sense of entitlement? Bah!
This post was published on the now-closed HuffPost Contributor platform. Contributors control their own work and posted freely to our site. If you need to flag this entry as abusive,
send us an email
.