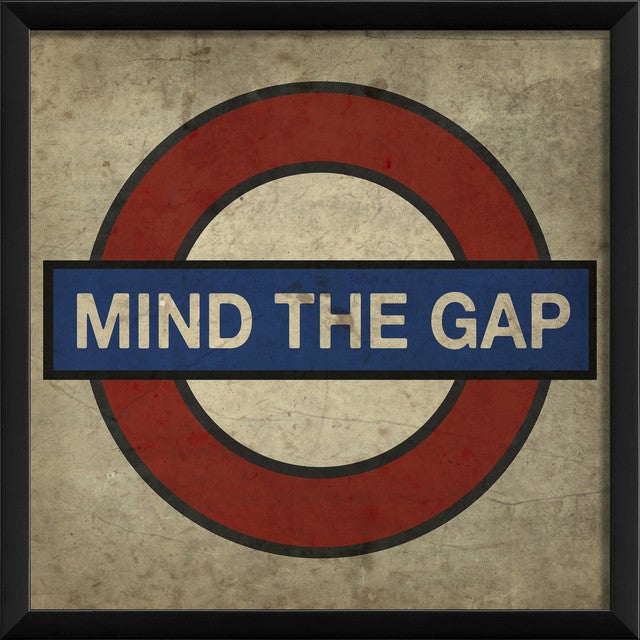 If you've travelled at all in Europe then you've probably seen this sign or phrase on every tram, train, or subway. Basically its purpose is to draw your attention to the space between where you're standing and where you're going, most often the literal gap between the mode of public transit and the walking platform.
In much the same way, we all have "gaps" in our lives. These can be described or identified as the distance between your desired outcome and your present reality, or your expectations and your abilities. Whether you've realized it or not, the gap is always there in some form or fashion.    
The student who dreams of a future career without finals and term papers.

The new parents who can hardly remember what a full night's sleep feels like.

The small business owner or entrepreneur who longs for more margin.

The entry level employee who believes they could someday succeed in upper management.
But not only do we recognize that this gap exists, we can also acknowledge that there is an innate desire to bridge that gap.  Sometimes we're led to distrust (or even condemn) this desire:  "Be content," we're told. And yet at other times we're encouraged to work hard in the pursuit of our dreams. So what are we to do with this tension? Many things could be said, but I'm gonna land squarely on three points that have been the most important reminders for my own heart.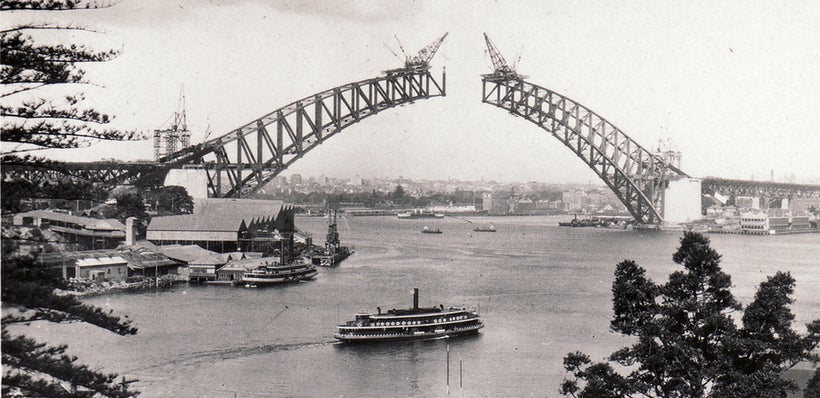 First, never stop testing the stuff the bridge is being made of. By that I simply mean that the desire to bridge the gap can stem from all kinds of motivations. Whatever that gap looks like in our own lives, you and I both know that we can be about the good business of pursuing a dream or vision and yet be doing so for all the wrong reasons. Build the bridge, but not without continually testing your materials.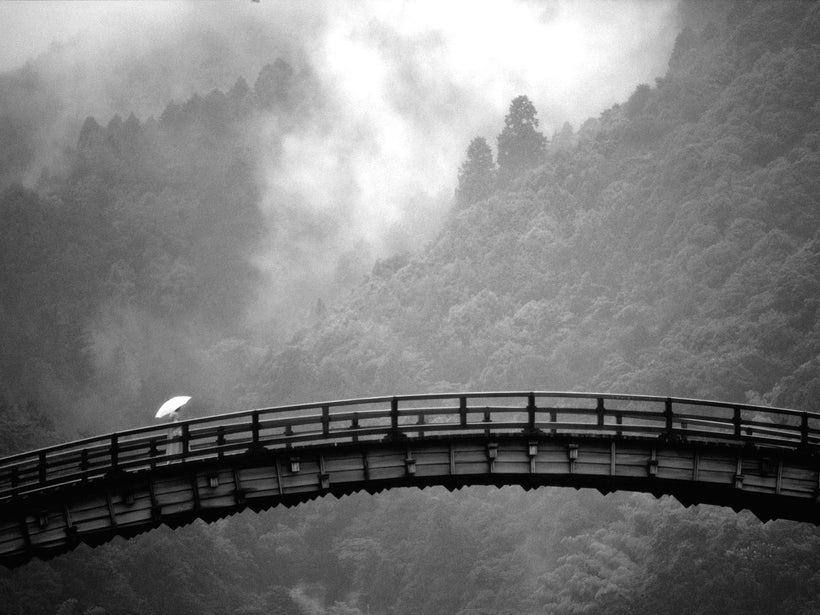 Second, recognize that the other side of the gap is not the key to your happiness. I think the idea of contentment is often misconstrued with complacency. The difference is that the former is characterized by a sincere joy and happiness regardless of circumstance. Here's the hard truth: whatever lies beyond the bridge you're building probably involves elements of life that you're unaware of, and these may very well leave you equally empty and frustrated if you're not able to drill down on contentment on the side of the gap you're currently on.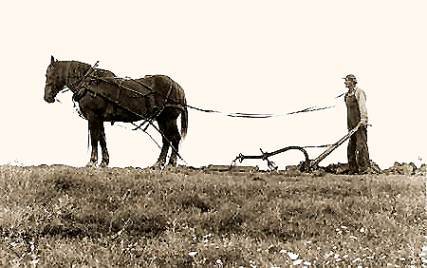 Lastly, learn to appreciate the reward of both the labor and the future harvest.  There's honor in both. Take a look at anyone you admire in whatever field or space you're in, and I promise you there's years of toil and backstory in that person's life that you may know nothing about. They've logged the hours and years of labor. Furthermore, I'd wager that what we may perceive as a place of ease and "harvest" is for them little more than a gradual increase in oversight and responsibility. Learn to appreciate the labor, and in doing so you'll probably enjoy the harvest with that much more grace.
All that said, I assure you that I'm writing this from the trenches of my own bridge construction site.
I'm dying for the opportunity to start a new graduate program that I've been circling for years but can't yet afford.

I'm pressing forward on two different manuscripts in hopes of winning the favor of a literary agent I've been following (stalking).

I've been busting my beard for the last 6 months on an exciting start-up which launches this fall. The potential for success certainly exists, but the timeline of our venture means that my business partner and I haven't so much as sniffed a single cent of profit.  (yet!)

I've tracked down a dozen or more gatekeepers who, while kind enough to let me treat them to coffee, didn't exactly share the same impression of the eager inquirer sitting across from them.

And yes, I'm that parent who's desperately rooting for my youngest to grow her dang molars already and sleep through the night!
The gap, it seems, is strong with me:)  But I'm learning, ever so slowly, to find joy in the writing and editing, hope in the strategic planning, and patience in the midnight waking. Mind the gap (and your motivations). Build your bridge and achieve your goals. But don't overlook the joy of the present.
This post was published on the now-closed HuffPost Contributor platform. Contributors control their own work and posted freely to our site. If you need to flag this entry as abusive,
send us an email
.