As Kelly Kapoor once said:
Could we love Mindy Kaling any more? 
"The Mindy Project" actress documented her night out at the Costume Designers Guild Awards on Tuesday, taking her followers behind the scenes to see all that goes into putting an A-List look together. 
P. S. The secret is in the Spanx.
"Awards Show prep. America's sweetheart," the actress captioned a photo herself putting on deodorant, while wearing Spanx and a form-fitting corset before the show. 
Kaling's pre-award show look paved the way for her stunning display later that night. Wearing a floor-length custom-made Salvador Perez dress, she shined almost as brightly on the red carpet and at the ceremony as the Swarovski crystal accents on her gown.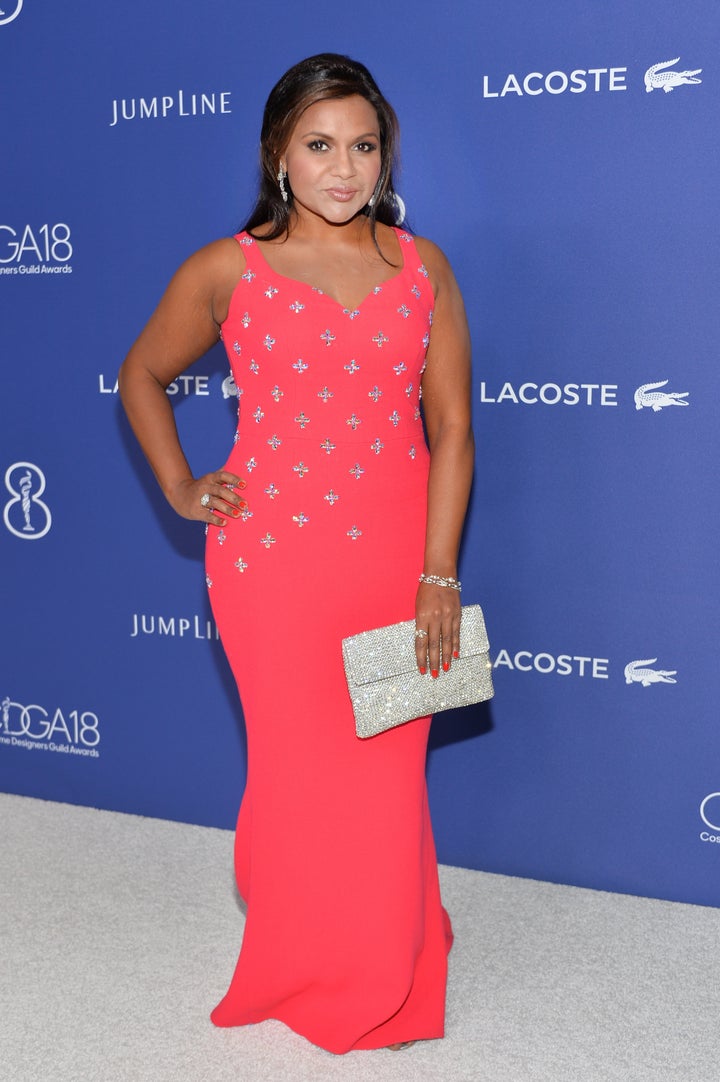 Presenting the award for Outstanding Period Television Series, Kaling quipped that she was the recipient of the trophy, before joking, "Oh, I'm getting a text. OK, Cate Blanchett is getting that award," according to the Daily Mail. 
She later followed up the gag with a tweet that makes us wish "Carol" was a comedy with Kaling replacing Rooney Mara as Blanchett's love interest. 
Pretty pleeeeeeease, Hollywood? 
PHOTO GALLERY
Celebrity News & Photos