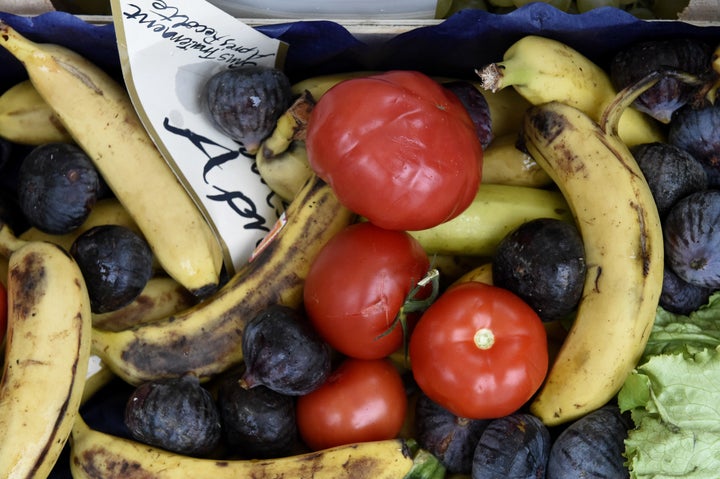 There is one issue that contributes to 8 percent of the world's global greenhouse gas emissions. If it were a country, it would be the world's third largest emitter of greenhouse gases, only behind the USA and China. This same issue, also costs the world $940 billion annually –- almost a trillion.   
I am talking about food waste and food loss.
A third of all food is either being lost from farm to fork, or is being wasted, and this happens every year. Yet if all the food was wasted was given to those in need, it could feed the all the hungry in the world four times over. In a world where populations are on the increase and land and resources are being squeezed, this is simply unsustainable. 
We have to put an end to this, for the sake of the economy, environment and for society, and we need to do everything we can to prevent it from happening. We cannot afford to let it continue.
The United Nations' Sustainable Development Goals is an important step to securing a better future. Goal 12.3 specifically, aims to halve food waste and reduce food loss globally by 2030. This is why; at the World Economic Forum in Davos, a coalition of 30 leaders was announced yesterday, as part of the Champions 12.3 initiative. This new effort has been launched to inspire ambition, mobilize action and make a more powerful call to action, to reduce food loss and waste globally.
I'm delighted and proud that as a representative for WRAP, I have been named as one of the Champions 12.3. I work with the very best people in the business, both within WRAP which holds expertise which is second to none, and with our partners' right across the food supply chain.  
Together in the UK, we have come a long way -- finding out where waste is prolific, identifying the cause, measuring the scale of waste, then putting in place the framework to remedy the issue. Research, evidence, consumer campaigns and powerful industry initiatives -– this is something that I am very proud of. But if we are to maximize our expertise and expand globally, we can't achieve our ambitious goals to reduce food waste alone. Collaboration is key, and those in the industry we have worked with, know this well.
WRAP has been at the cutting edge of developing global food waste reduction initiatives. For example, it worked with the UN for the Think.Eat.Save campaign. Then the FUSIONS project that developed a common definition of food waste for the EU and will be publishing a manual to help measure food. And more recently, WRAP has also been involved with Refresh ("Resource Efficient Food and dRink for the Entire Supply cHain"), a four year project will look at the most effective methods for reducing waste across the whole supply chain, in Europe and China.
The UN has a clear goal and ambition -– to halve global consumer and retail food waste. This is a shared ambition of mine, so I'm delighted to be a part of something that could make a real difference for the better. For the environment, economy and for the benefit of people. 
We have an opportunity at our hands to make positive change today. Let's make it happen. 
BEFORE YOU GO
PHOTO GALLERY
Companies That Fight Food Waste