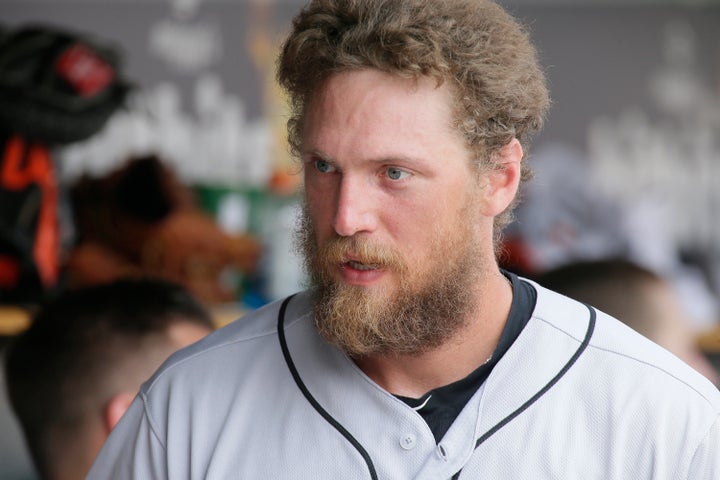 Hunter Pence of the San Francisco Giants got a brushback diss from Alex Trebek on "Jeopardy!" earlier this week, but the outfielder hit back with humor on Thursday.
Trebek threw his shade on Tuesday's "Tournament of Champions" episode in which contestant Tim Aten told the host he had previously received a message of support from "Hunter Pence, World Series Champion."
"Yeah, OK, but not this year," Trebek cracked, adding a lip smack.
Pence, an outfielder, acknowledged he was beaten but still managed a winning response.
BEFORE YOU GO