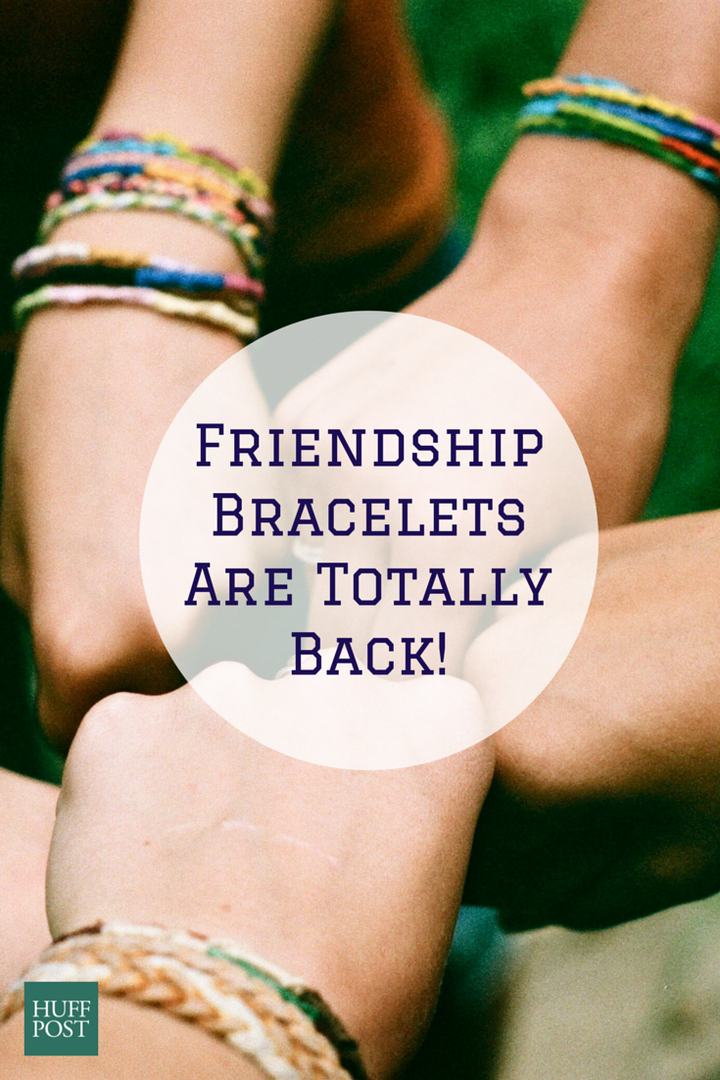 International Friendship Day is August 2, and what better way to celebrate than to harken back to the days when we wore friendship bracelets? You know, back when all we needed to celebrate and solidify a friendship was some brightly colored thread. Forget Facebook friending, a wrist full of friendship bracelets was the symbol that let the world know we were loved and had a full social calendar. 
These accessories of our youth might seem too juvenile to incorporate into our wardrobe now, but they aren't. Not only do they still make amazing gifts, but friendship bracelets are totally in style -- and we don't even have to relive our summer camp days to get our hands on them. 
We can now find traditional friendship bracelets adorned with rhinestones, beads and other eye-catching embellishments. And if technicolored wristwear isn't what we're looking for, there are also sleeker versions made with precious metals that might tickle our fancy. 
We've rounded up a selection of bracelets that will definitely make you nostalgic and have you looking super cute. And for anyone feeling particularly crafty, we've added a few friendship bracelet tutorials for you to tackle. 
Why not DIY...
Chevron Friendship Bracelet  
Alternating Leaves Bracelet 
PHOTO GALLERY
Our Favorite Online Shopping Sites