Monica Lewinsky has become a driving force in the anti-bullying movement, and her new PSA about the impact of hurtful online comments is a must-watch for, well, anyone who uses the internet.
"In Real Life," which Lewinsky worked on with ad agency BBDO New York and Dini von Mueffling Communications, was released on Monday. It features actors repeating real online comments from various social media sites to targets (also actors) going about their day ― just walking around, eating lunch, and talking with friends.
"I think gay people are sick, and you guys should just kill yourself," says one man to a pair of two men at a table.
"You know what? All of you Muslims need to go back to the hellholes your from. Can you believe this? Fucking terrorist," says another woman in a park.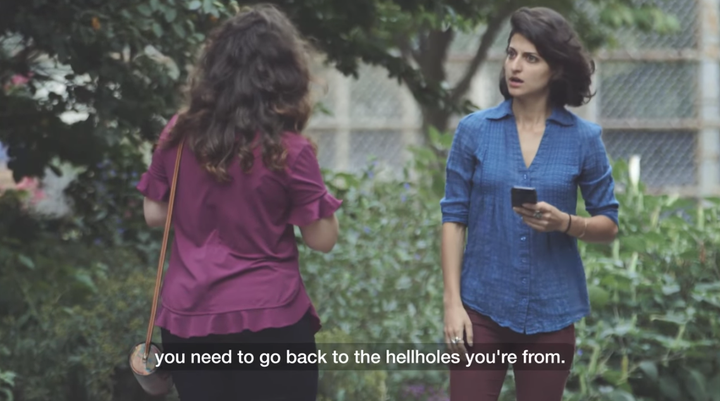 Lewinsky told People that the PSA shows how "people hiding behind a screen will write something they'd never say to someone's face — and what that says about the inhumanity of their actions. It's a stark and shocking mirror to people to rethink how we behave online versus the ways that we would behave in person."
The horrible harassment in the PSA only comes to a stop when passersby ― not actors ― intervene and defend those being bullied. 
"If this behavior is unacceptable in real life, why is it so normal online?" the video asks poignantly, concluding with the hashtag #ClickWithCompassion.
Lewinsky told Glamour that "when you think about all the things that have been said about me online, or in print, or in the news—which over the past 20 years must be in the hundreds of thousands, if not millions—I can count on one hand, maybe two, how many times people have been rude or said something cruel to my face."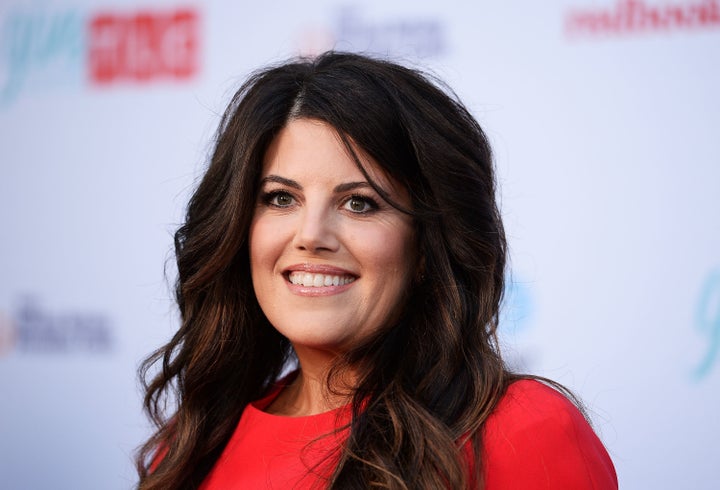 The harassment she's talking about began around twenty years ago, when she was the molten center of a federal investigation because of an affair with then-President Bill Clinton. Lewinsky described that time in her life, when she was treated as tabloid fodder, in a 2015 TED talk, saying she "was patient zero of losing a personal reputation on a global scale almost instantaneously."
"There are many ways that I have been able to move forward but there are certainly times [like] with that meme that was going around, where I'm still held frozen in amber from incidents from two decades past," she told People. "It reminds me once again what it's like to be on the other side. And it's sometimes made worse when I know people I care about — especially my family — see these memes, too."
First lady Melania Trump's first campaign in office also happens to be anti-bullying, though she hasn't instated any sort of policy agenda on the issue. Despite entering office in January, the most high-profile engagement she's had about anti-bullying was a lunch last month at the United Nations, where she said, "No child should ever feel hungry, stalked, frightened, terrorized, bullied, isolated or afraid, with nowhere to turn. We need to step up, come together, and ensure that our children's future is bright."
BEFORE YOU GO
PHOTO GALLERY
How To Talk About Bullying