Here they are: the books we passed on to our closest friends, fought over at book club, lugged with us on every move and think about still. In no particular order, let's start with...
The Lovely Bones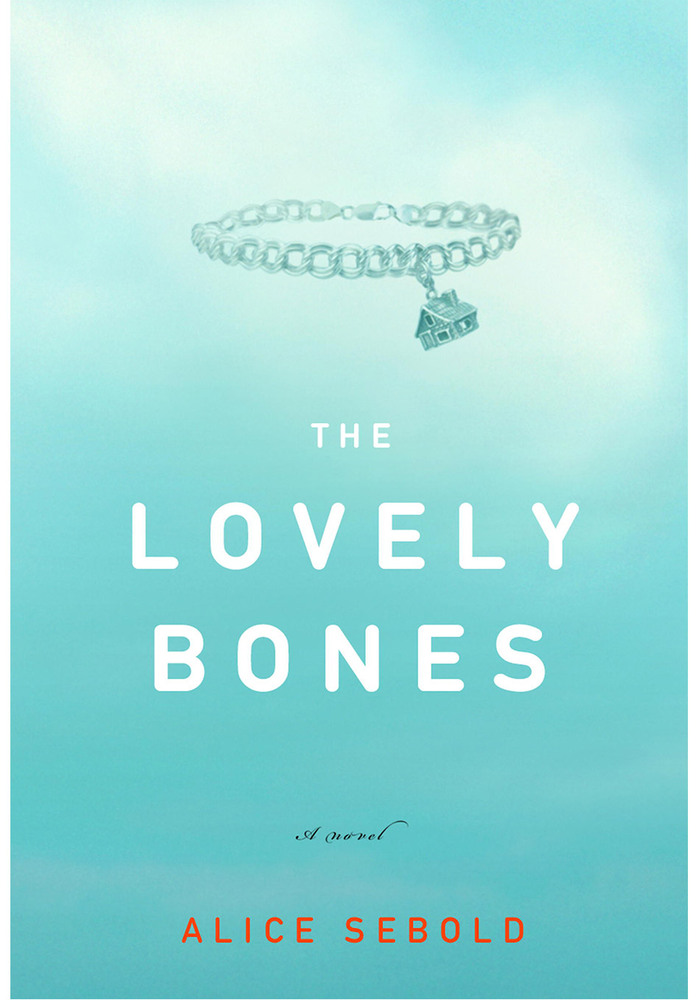 By Alice Sebold
400 pages; Little, Brown and Company
Because Susie made us trust -- and cry for -- a ghost

In the beginning, we know that 14-year-old Susie Salmon is dead -- brutally, horrifyingly murdered on her way home from school. In the end, thanks to the miraculous narrative talents of Alice Sebold, we know that Susie Salmon is one of the more captivating creations of recent fiction.
In Sebold's first novel, The Lovely Bones, she has crafted a gripping tale of tragedy and grief that play themselves out in a family, in a community, and in the afterlife of the victim. As Susie looks down on her family, her monstrous, damaged serial killer, and on her first love from the place she calls heaven, the intensity of her desire to remain real to them and to know what it might have been to have lived and grown old gives her the strange power to touch the lives of those she has left behind. Part detective story, part family drama, part meditation on what lies beyond, The Lovely Bones is a page-turner in the most literary sense.
"Inside the snow globe...the penguin was alone...and I worried for him. When I told my father this, he said, 'Don't worry, Susie; he has a nice life. He's trapped in a perfect world.'" Susie Salmon and her family learn there's no such thing as a perfect world, only a perfect enough one. That Sebold so brilliantly maintains all of the narrative strands and hard-to-swallow conceits she has set in motion is nothing short of a revelation.
-- Elaina Richardson
Gone Girl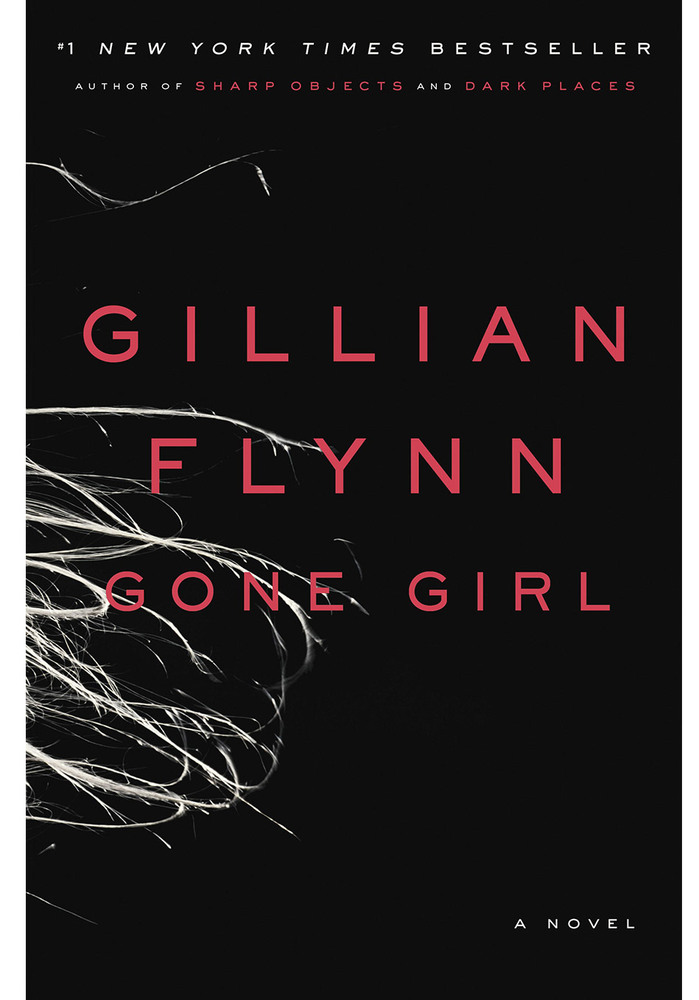 By Gillian Flynn
422 pages; Broadway Books
Because Flynn nails an age-old fear: Do we really know the people closest to us?
"You could imagine the skull quite easily" is just the kind of sentiment you wish serial killers would keep to themselves. It's also one of the first things Nick Dunne -- the handsome, smarmy, admittedly dishonest narrator of the opening chapter of Gillian Flynn's Gone Girl -- tells us about "the finely shaped head" of his wife, Amy. Make that his missing wife, Amy, who just happens to disappear from their Missouri home on the morning of their fifth anniversary, fueling a small-town melodrama -- complete with middling cops, fame-hungry neighbors, and cable-TV news crews -- in her wake. As the story unfolds in precise and riveting prose, alternating between Nick's voice and Amy's diaries chronicling their relationship, it quickly becomes clear that theirs was not the happiest marriage, and that Nick, "a big fan of the lie of omission," is hiding information not only from the police, but also from readers. Still, even while you know you're being manipulated, searching for the missing pieces is half the thrill of this wickedly absorbing tale.
-- Ruth Baron
Interpreter of Maladies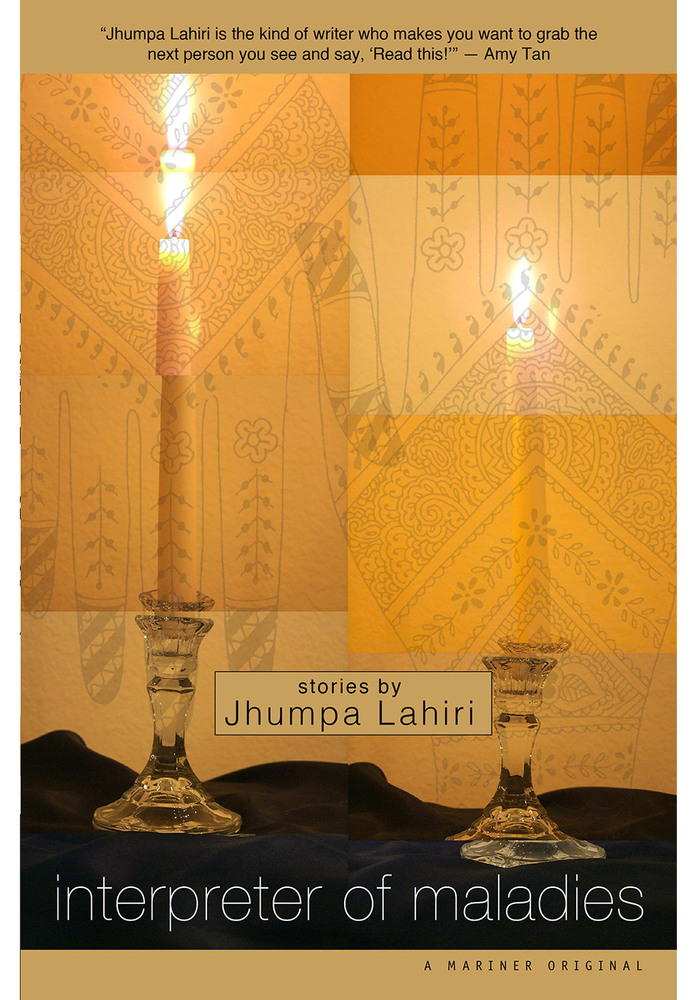 By Jhumpa Lahiri
198 pages; Mariner Books
Because change is inevitable...and nobody knows what the heck to do about it.
With these nine short stories, Jhumpa Lahiri opened a window onto the experiences of Indian families dealing with a rapidly transforming world -- be they living in Calcutta or Cambridge, Massachusetts. The author's details about this specific culture were so precise and evocative, and yet her insights into family dynamics, homesickness and the ways we grapple with shifting circumstances resonated with us all. The first of these elegant stories opens: "The notice informed them that it was a temporary matter..." And therein lies the dilemma of all of our lives.
-- Dawn Raffel
Life of Pi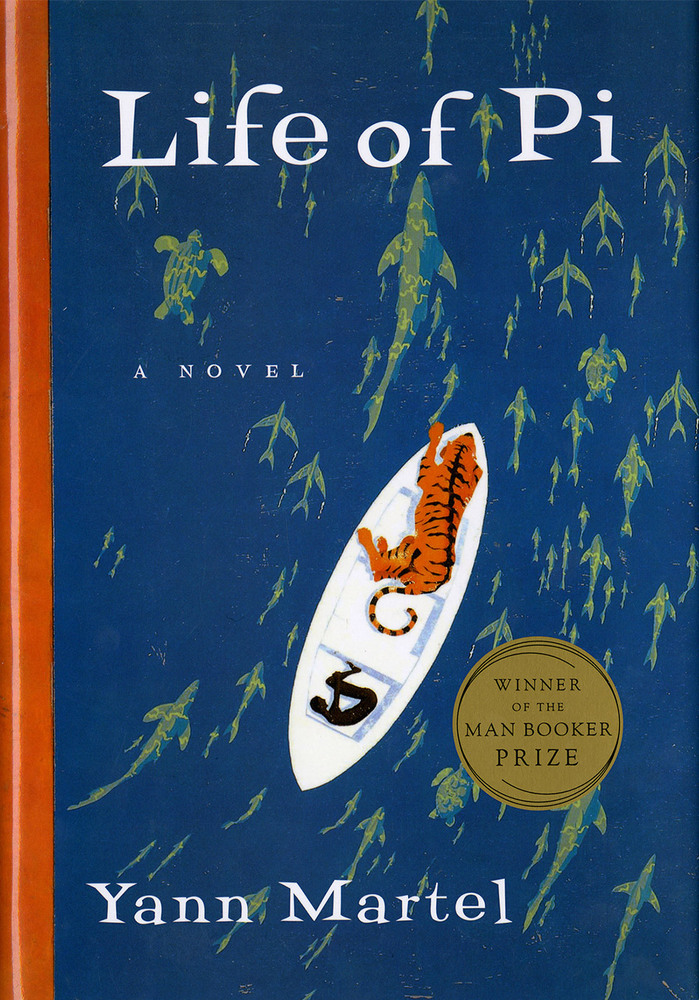 By Yann Martel
326 pages; Mariner Books
Because we can't resist a didn't-see-it-coming spiritual punch.
An Indian man named "Pi" recalls the 227 days he spent adrift on the Pacific Ocean as a boy, following a shipwreck that killed his parents. The only other survivors in the lifeboat were a hyena, a zebra, an orangutan and tiger named Richard Parker -- maybe. The novel asked us to think how we endure tragedy, who we become in its wake and how, within it, we may just find both the terrifying and the miraculous.
-- Dawn Raffel
The Fault in Our Stars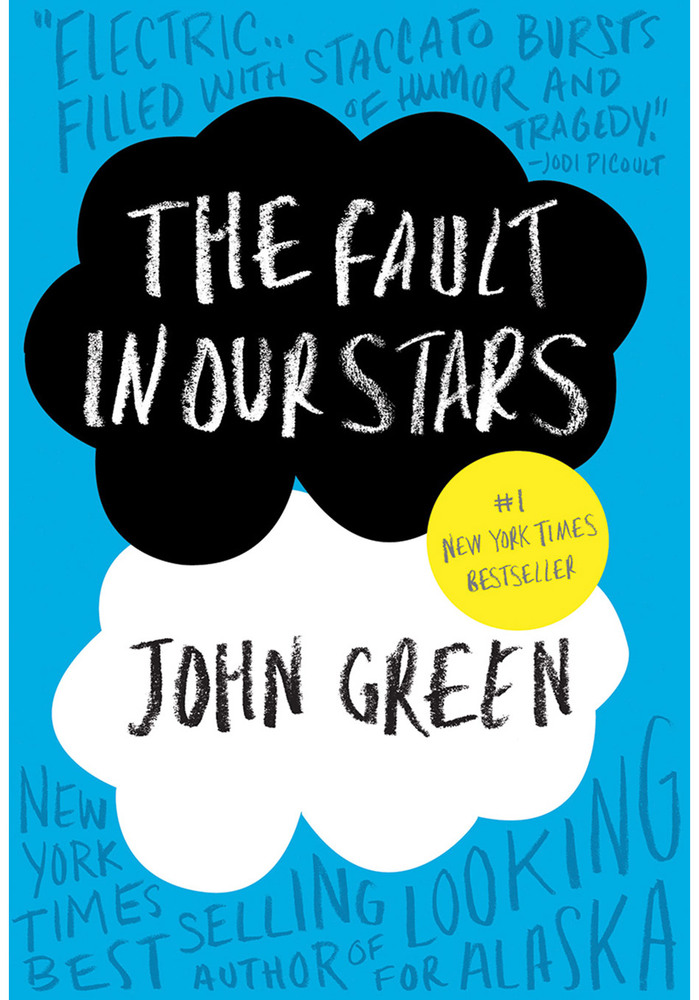 By John Green
336 pages; Penguin Young Readers Group
Because we all need to feel first love again; even if we know the horrible sob-fest to come at the end.
Sixteen-year-old Hazel faces terminal cancer with humor and pluck. But it isn't until she meets Augustus in a support group that she understands how to love or live fully.
-- Abbe Wright
Wild Swans: Three Daughters of China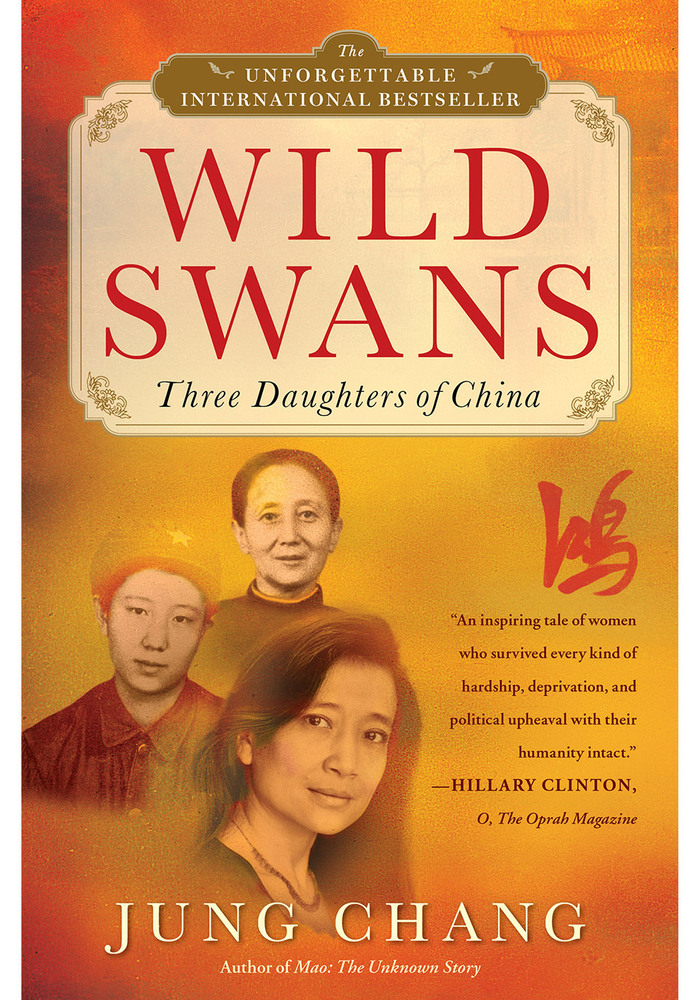 By Jung Chang
538 pages; Touchstone
Because we got a literary visa to a long-hidden part of the world.
Chang's memoir reads like a blockbuster multigenerational novel, but it's true. Her grandmother, Yu-fang, escaped from a brothel and "marriage" to a warlord on bound feet. Her mother, Bao Qin, became a communist party official and was later sent to a detention camp while her father, also a communist official, was denounced and died a broken man. Through this portrait of her family, Chang paints a picture of mid-20th-century China, the suffering of its people and the resilience of women everywhere.
-- Dawn Raffel
Wild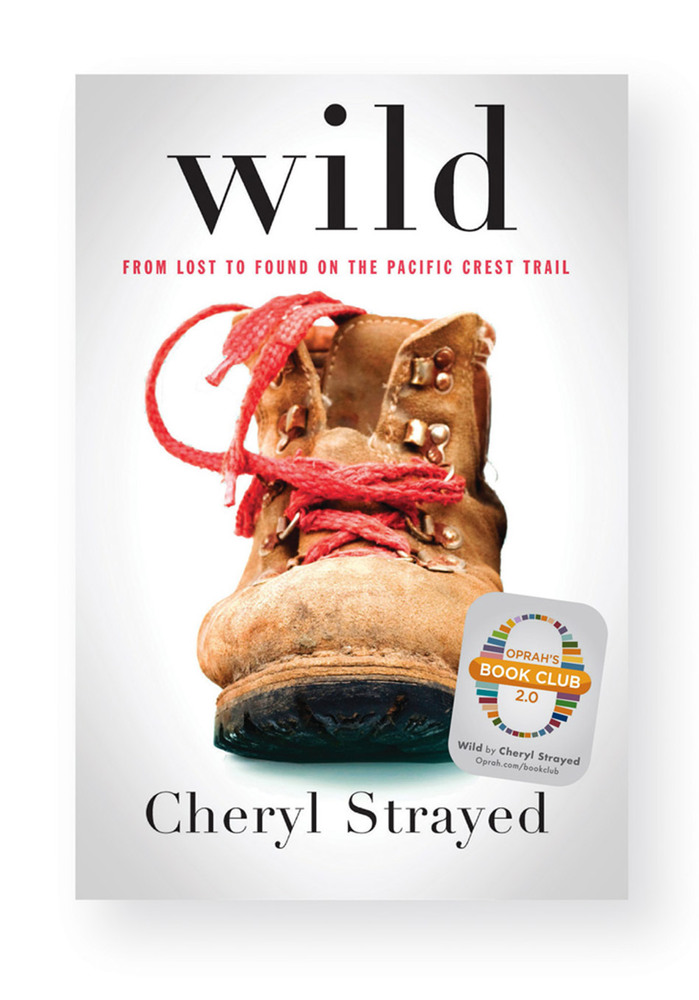 By Cheryl Strayed
315 pages; Vintage Books
Because Strayed showed us how to leave our tough, destructive pasts 1,100 miles behind us.
At 26, Cheryl Strayed was, by her own admission, a total mess. Her beloved mother had just died; she'd broken up her young marriage; she was dating a junkie and was well on her way to becoming one herself. But Strayed -- who adopted that name because it fit her behavior so well -- righted herself by setting out to hike up the Pacific Crest Trail, from the Mojave Desert to northernmost Oregon. How she did it, and what she learned about life, love, and survival of the emotional and physical sort, is the subject of her moving memoir, Wild.
-- Sara Nelson
White Teeth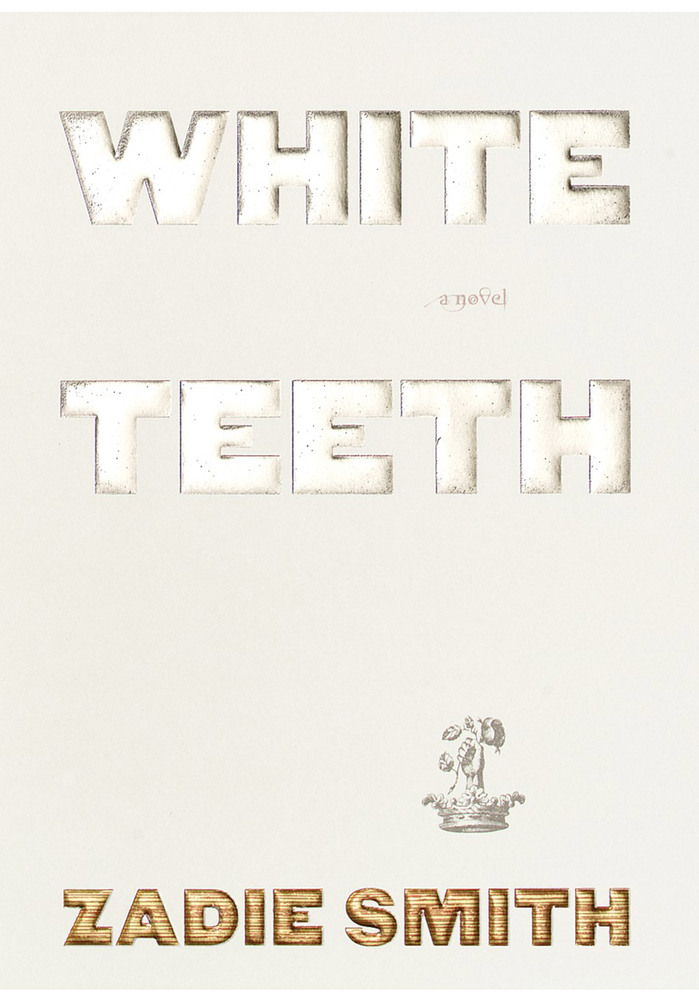 By Zadie Smith
464 pages; Vintage
Because wildly smart novels never go out of style.
In her daring debut novel, Zadie Smith takes us straight to 1970s multicultural London. At the center of this sprawling tale are two unlikely friends who met while serving in WWII: Englishman Archie Jones and Samad Iqbal, a Muslim from Bangladesh. From the very first page, when Archie's suicide attempt is thwarted by a chain of events involving pigeon poop, we understood that this was no ordinary book. ("While he slipped in and out of consciousness, the position of the planets, the music of the spheres, the flap of a tiger moth's diaphanous wings in Central Africa, and a whole bunch of other stuff that Makes Shit Happen had decided it was second-chance time for Archie.") Smith's wit and audacity is simply irresistible -- as she had written entirely in the language of charisma.
-- Dawn Raffel
House of Sand and Fog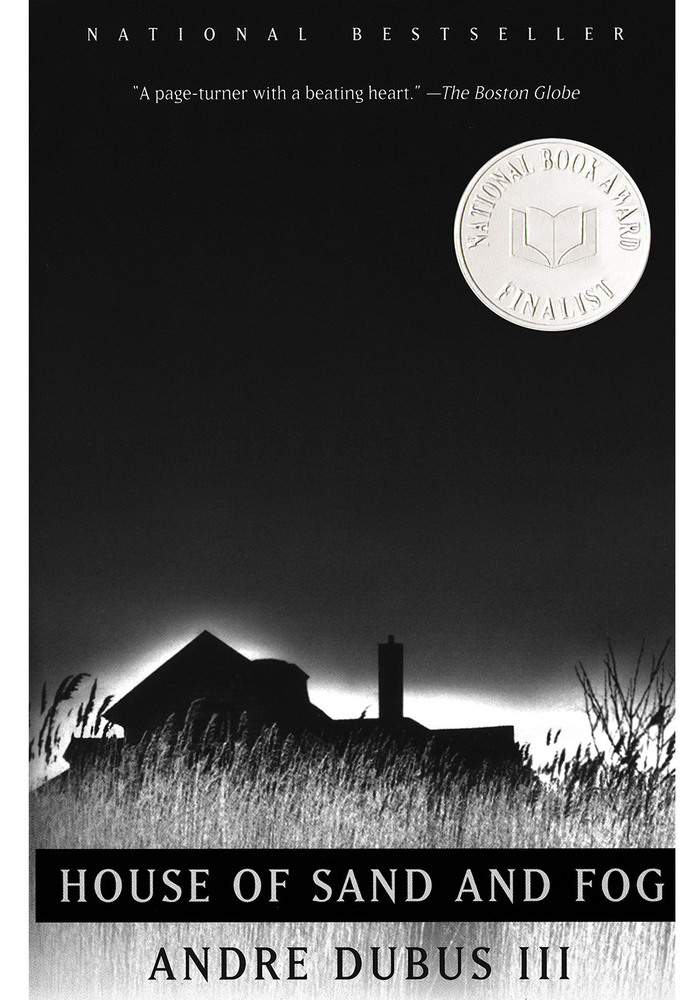 By Andre Dubus III
365 pages; W. W. Norton & Company
Because as much as it hurt, we couldn't look away.
Combining unadorned realism with profound empathy, House of Sand and Fog is a devastating exploration of the American Dream gone awry.
Featured in Oprah's Book Club 2000
Eat, Pray, Love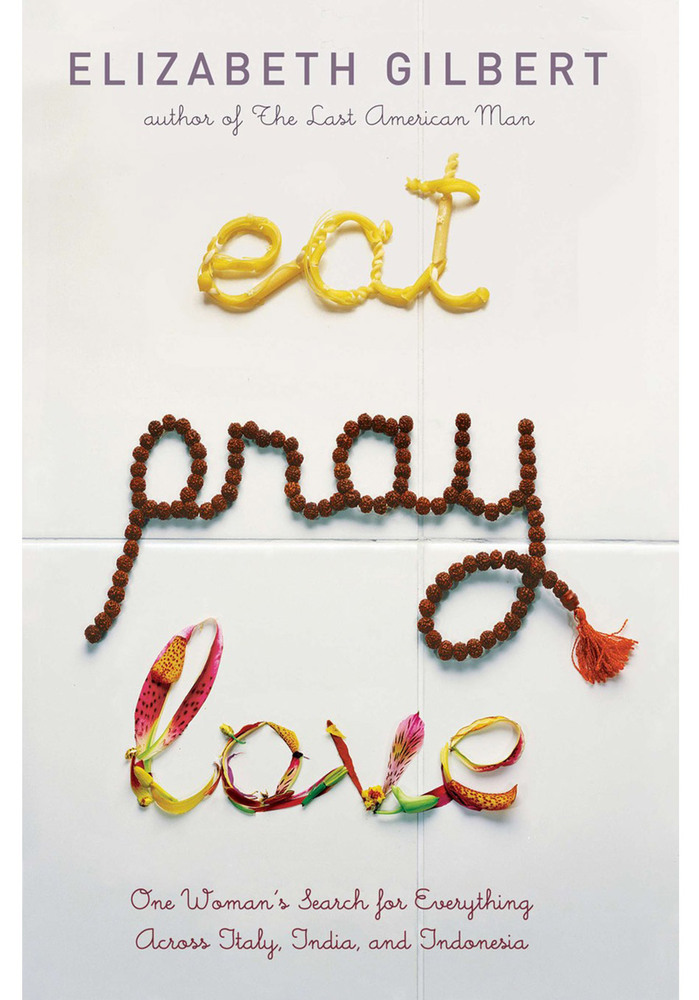 By Elizabeth Gilbert
352 pages; Riverhead Books
Because we'll probably never embark on a trip like this -- in fact, we're sitting in a cubicle. But we adored going along for the ride.

After a scorching divorce, 30-something Elizabeth Gilbert set out on a year-long journey through Italy, India and Indonesia. Culinary delights, rigorous spiritual searching and exhilarating romance (in that order) were all in store, and we devoured every detail. Afterward, we couldn't stop talking about Gilbert's adventures in self-discovery -- and our own -- maybe due to ideas like this one. "People think a soul mate is your perfect fit, and that's what everyone wants," she writes. "But a true soul mate is a mirror, the person who shows you everything that's holding you back, the person who brings you to your own attention."
-- Dawn Raffel
The Secret Life of Bees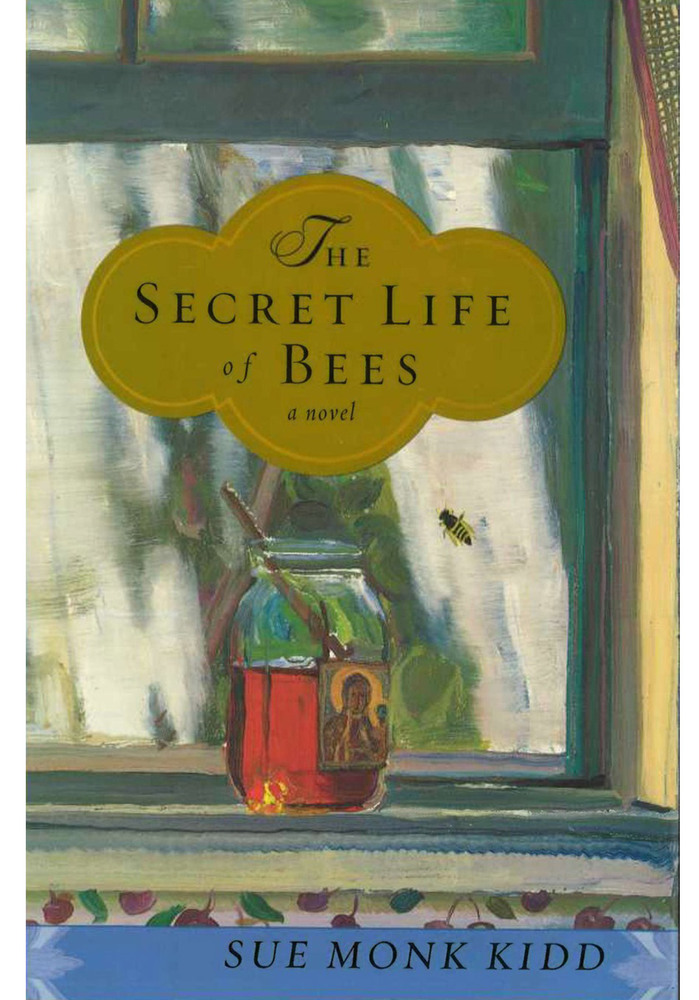 By Sue Monk Kidd
336 pages; Penguin Books
Because three awesome beekeepers taught us about the value of mothering ourselves.
In 1964, 14-year-old Lily, who is white, and family housekeeper Rosaleen, who is black, flee an abusive home and racist police. Together they find refuge in Tiburon, South Carolina -- a town that holds a key to Lily's late mother's past -- where they live with three black sisters who are beekeepers. With its "hive" of great characters and its uplifting message of self-empowerment, Bees was the novel for mothers and daughters of all ages to share.
-- Dawn Raffel
The Poisonwood Bible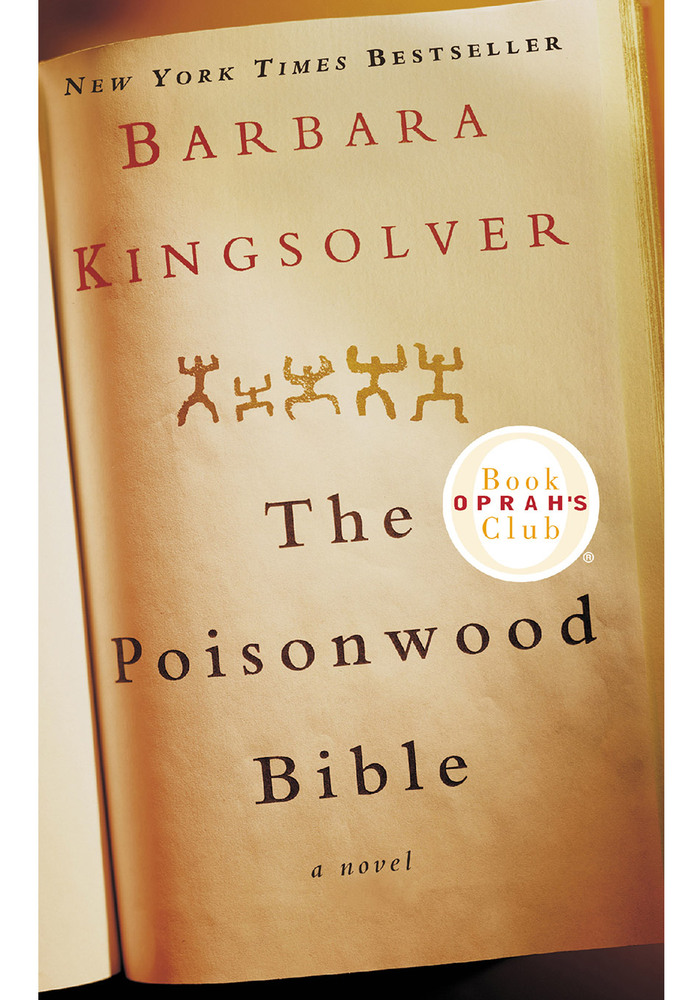 By Barbara Kingsolver
560 pages; Harper
Because Barbara Kingsolver has a sneaky way of making us more empathic.
The Price family of Bethlehem, Georgia, arrives in Kilanga, Congo in 1959 as Baptist missionaries. The patriarch, Reverend Price, is a silver-tongued tent revival preacher who has dragged his wife and four daughters to this squalid African outpost for the exalted purpose of bringing salvation to the natives. Unyielding in his faith, and blind to the surrounding realities of the Congolese culture, the reverend refuses to acknowledge the complete and utter failure of this enterprise. The women of the family, however, have their own individual perspectives. As the five narrators of the novel, they observe and comment the clash of cultures, the struggle to overcome stifling conventions, and the preservation of heritage -- each with an utterly unique, convincing voice that draws you deeper into the story of a family's unraveling.
Featured in Oprah's Book Club in June 2000.
The Help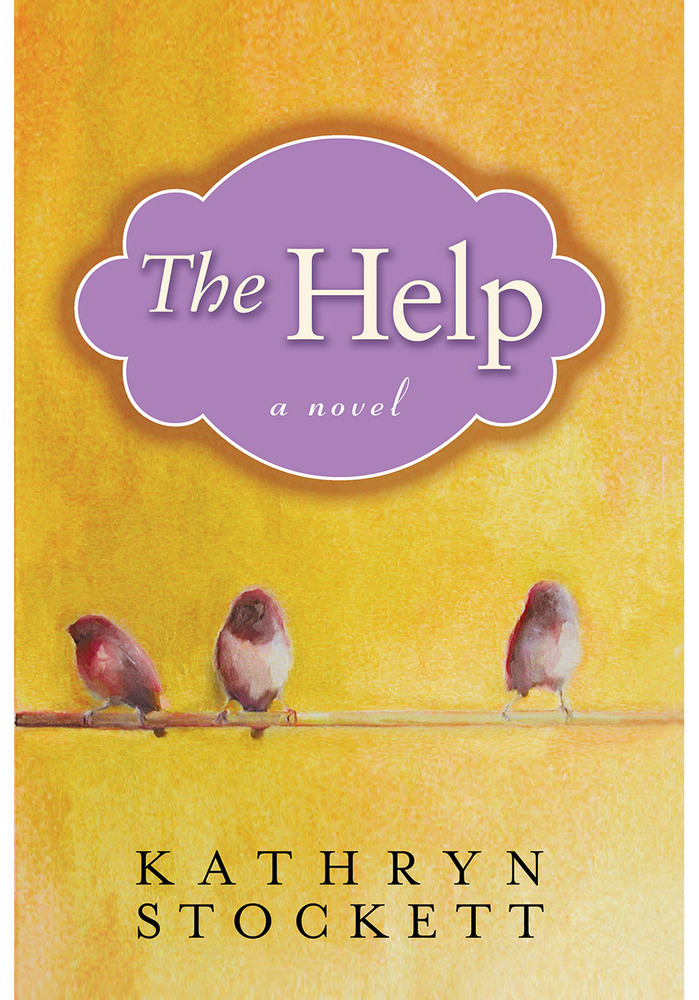 By Kathryn Stockett
544 pages; Penguin Group
Because it served as a reminder of a painful history, while showing us what a few courageous individuals can accomplish.
In 1962 in Jackson, Mississippi, two black women working in white households and a young white reporter team up to expose the truth about what "the help" endure. Together the three shake up the town, exposing ugly hatreds, crimes and inequalities. This novel opened a national conversation about race -- including some backlash from commentators like Roxane Gay, which made conversation all the more complex and challenging. And yet, as Octavia Butler and Viola Davis told Oprah, the story also gives readers insight into the strength, courage and dignity of the maids themselves -- qualities that have been too often overlooked.
-- Dawn Raffel
Water for Elephants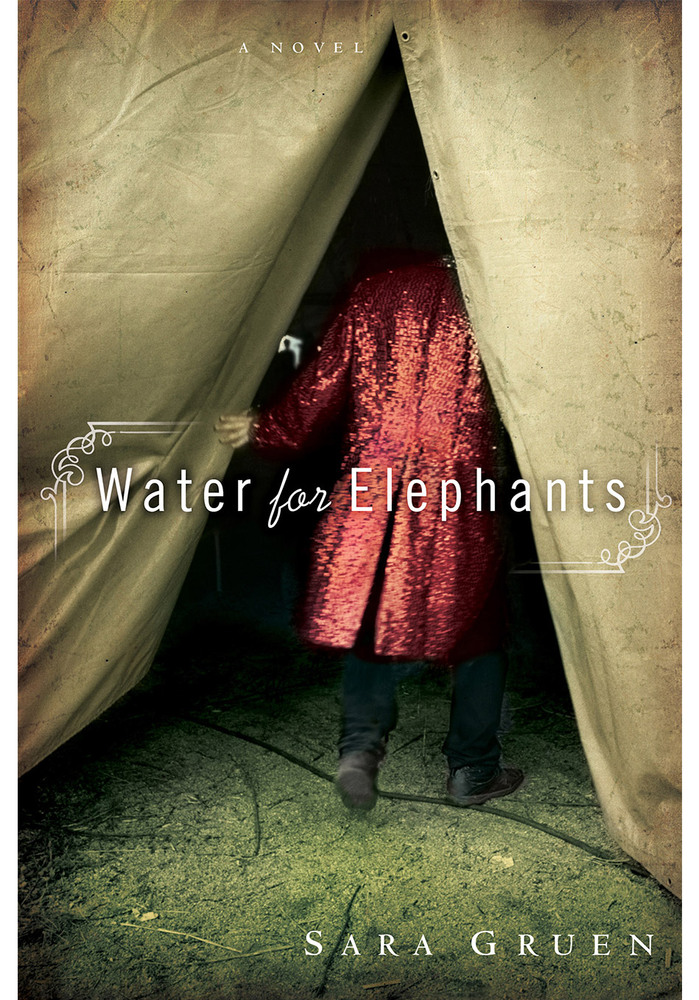 By Sara Gruen
350 pages; Algonquin Books
Because who doesn't love a pachyderm and a happy ending?
This depression-era tale of life with a third-rate traveling circus centers on orphaned animal caretaker Jacob, the woman he loves and her cruel and abusive husband, who happens to be the boss. Jacob, now 90 or 93 (he can't recall), narrates from a nursing home, with vivid memories of the freaks, the clowns, the drunks, the grifters, the rubes and of course the animals (including one very special elephant). The seemingly star-crossed love affair kept us turning pages, and the ending made us glad we had.
-- Dawn Raffel
The Remains of the Day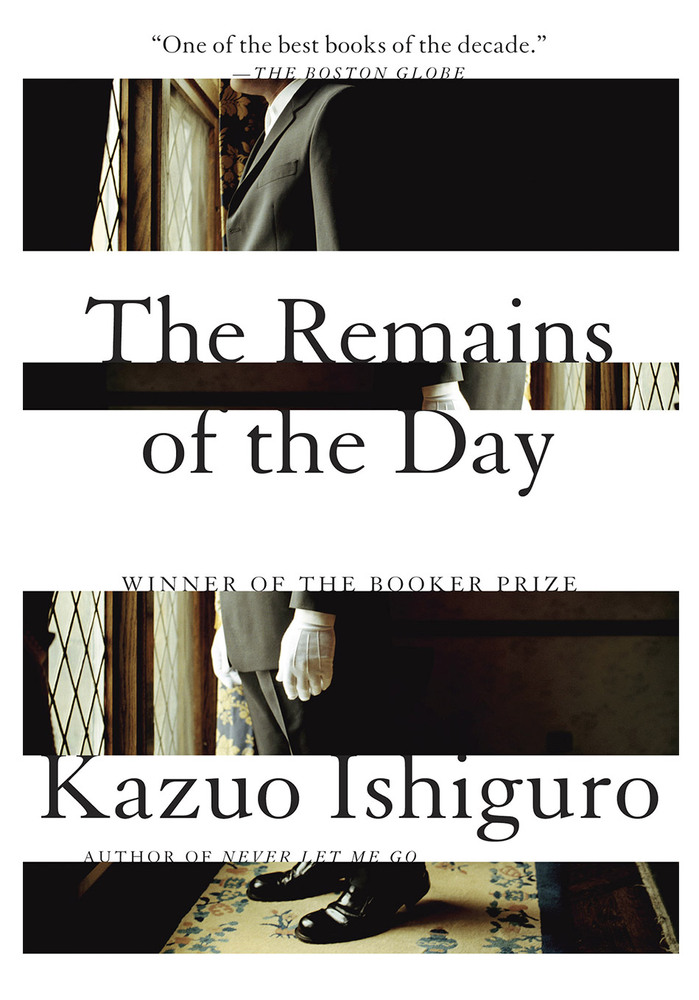 By Kazuo Ishiguro
245 pages; Vintage International
Because the anguish of unrequited love makes for riveting reading.
An elderly English butler realizes too late what his buttoned-up stoicism and dedication to his Nazi-sympathizer employer has robbed him of: his chance for real love. This quiet, heart-piercing novel showed us the cost of misplaced loyalties and missed opportunity, and reminded us of the happiness we must claim for ourselves.
-- Dawn Raffel
The Immortal Life of Henrietta Lacks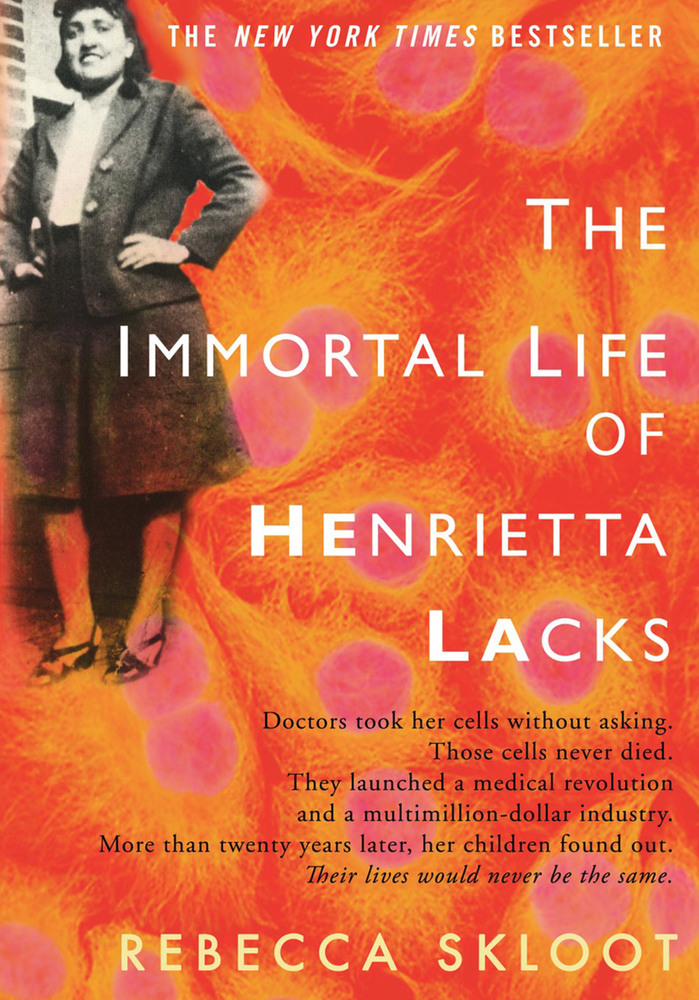 By Rebecca Skloot
381 pages; Broadway Books
Because we would have never known the truth without it.
Henrietta Lacks was a poor, Southern tobacco farmer, yet her cells -- taken without her knowledge -- became one of the most important tools in medicine. From the "colored" ward of Johns Hopkins Hospital in the 1950s, her cells played a role in developing the polio vaccine, uncovered secrets of cancer, viruses and the effects of the atom bomb. Still today, her cells are leading to important advances like in vitro fertilization, cloning and gene mapping.
-- Dawn Raffel
BEFORE YOU GO
PHOTO GALLERY
40 Books To Read Before Turning 40