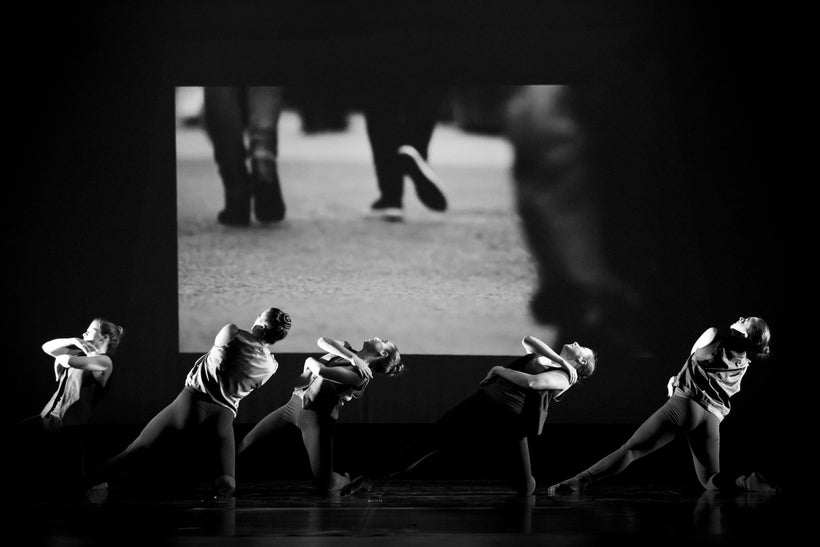 Motion X Dance DC is based in the Washington DC Metro area and exists to share innovative and thought provoking dance works to all kinds of people, artistic and not, that are presented from a diverse range of choreographers in a collaborative environment.
The founder of Motion X Dance DC, Stephanie Dorrycott, graduated from the nationally renowned Shenandoah Conservatory, and started her company in 2013 with the hopes of using dance to forge community, and to ensure that dance plays a vital role in the cultivation of community.
As a choreographer, Stephanie evokes a particular emotion in the audience, projecting a certain element of tension, leading to a resolution or closure. She is intrigued by the internal emotional struggle that a human can experience on a daily basis, equally matched by how they cope and recover to a place of harmony and balance.
Motion X Dance DC offers a platform for choreographers to set work on a diverse group of artists in a collaborative setting and constantly strives to produce accessible performances in an effort to grow their audience beyond dance lovers or artistic people alike.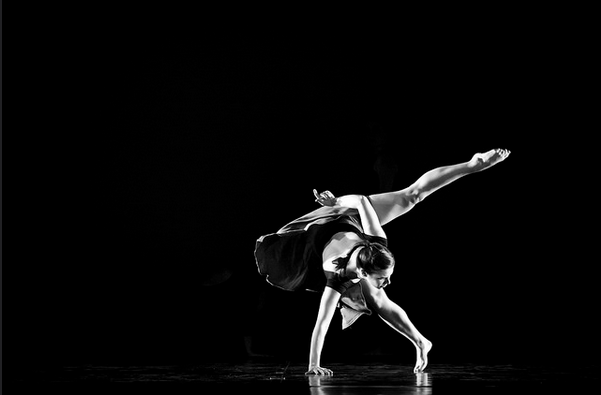 Since 2013, Motion X Dance DC has been picking up quite a bit of traction in being known as a leader of Dance in the greater Washington DC area. The company has had the opportunity to recently perform for the Capital Fringe Festival, Atlas Intersections Festival, NYC10 Showcase, TEDxHerndon, as well as The One I Feed Dance Benefit.
The intersections of collaboration, new media design, and dance is a major cornerstone of the Motion X Dance DC aesthetic. In 2015, the company collaborated with graphic designer and artist, Lindsay Benson Garrett to create Altered Archives, a multimedia dance performance that explores the malleability of memories.
Following this trend of interpersonal exploration, Dorrycott has consistently sought out to highlight aspects of human existence through the use of dance. This can be seen through her most recent work, Concrete Devotion, that explores the heavy tensions that manifest when dealing with, and living between, one's personal relationships and career path.
With it's vast amounts of critical acclaim and recent accolades, it is no wonder that Motion X Dance DC has been invited to perform on the Millennium Stage at The John F. Kennedy Center for the Performing Arts on November 2nd, 2016 at 6:00pm. Admission to the performance is free, and on a first come basis.
While this may be a huge honor, it is not the first time that Stephanie Dorrycott has appeared on what is known as one of the Nation's most elite stages. In the following interview, Dorrycott recalls her past experience at the Kennedy Center, "The first time I performed at the Kennedy Center was when I was 16. I got an opportunity to work with the amazing Debbie Allen in a production called, "Pepito's Story." Performing there made me think about all of the incredible dancers and companies that had graced the stages at the Kennedy Center and I always dreamed of returning one day with my own company. I can now say, that dream has finally come true! All of the blood, sweat, and tears shed into launching Motion X Dance DC over the past 3 years will all be worth it on November 2, when we make our debut at the epicenter of the Performing Arts in Washington DC!"

This post was published on the now-closed HuffPost Contributor platform. Contributors control their own work and posted freely to our site. If you need to flag this entry as abusive,
send us an email
.