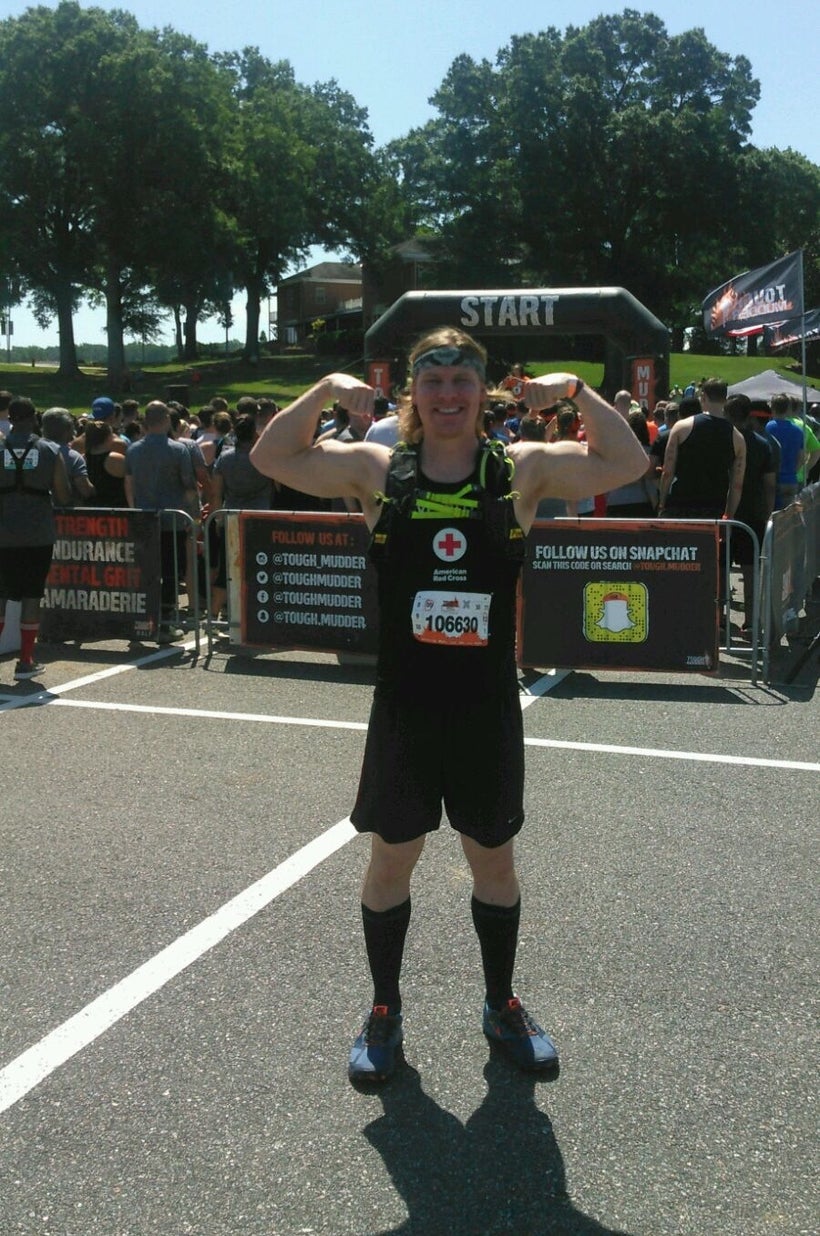 Even though I participated in my first OCR event last summer, I still consider myself very new to this style of racing. Over the past few months, several of my friends suggested that I add a Tough Mudder to my race schedule, and I'm very glad that I did.
This past Saturday I participated in the Tough Mudder at Meadow Event Park in Doswell, Virginia. The course consisted of 20+ obstacles situated throughout 10 miles of dirt and shoe-stealing, unforgiving mud. I studied the course map the night before the event and some of the obstacles that stood out to me were the Everest 2.0, Pyramid Scheme, Electroshock Therapy, and Funky Monkey: The Revolution.
As soon as I arrived on site race morning and made my way to the parking area, I saw thousands of participants all throughout various stages of the event, both in the nearby area and far off in the distance. The participants were covered in a mixture of sunscreen, dripping sweat, and mud – and most of them were smiling from ear to ear. I observed various groups wearing identical race shirts so they could represent their cause, charity, or their personal inspiration to complete this event. They were laughing, talking, and motivating each other to keep moving from each obstacle to the next in the very warm conditions. I immediately felt a strong sense of teamwork and support among all these competitors. My adrenaline started to pick up and I couldn't wait to begin the race.
Tough Mudder is no ordinary mud run - it's an experience that was founded only just a few years ago. After a lot of planning, Will Dean and Guy Livingstone hosted their first event at the Bear Creek Ski Resort in Pennsylvania with just three TMHQ employees on May 2, 2010. Will and Guy expected about 500 people to attend, but over 4,500 people showed up for the first event. Today, there have been over 200+ events in more than 10 countries, with over 2.5 million global Tough Mudder participants and increasing each year. These athletes have also raised over $12 million for various charities around the world.
Whether you are competing by yourself or with a team, there are a variety of Tough Mudder events to use from including: Fruit Shoot Mini Mudder (one mile course designed for children ages 7-12); Tough Mudder Half (five mile course with 12-15 obstacles); Tough Mudder (10-12 mile course with 20+ obstacles); Toughest Mudder (eight hour obstacle course between the hours of midnight and 8a.m.); World's Toughest Mudder (extreme 24-hour course). The event I signed up for was the signature Tough Mudder.
From start to finish, I enjoyed each mile and obstacle of the Tough Mudder Virginia course. Even though there were many teams on the course and I was participating by myself, each obstacle was about helping each other get to the next section of the course, together. Reaching down to help somebody up a slippery hill, or reaching up to grasp the generous hand of another "Mudder" - teamwork was showcased all throughout the course.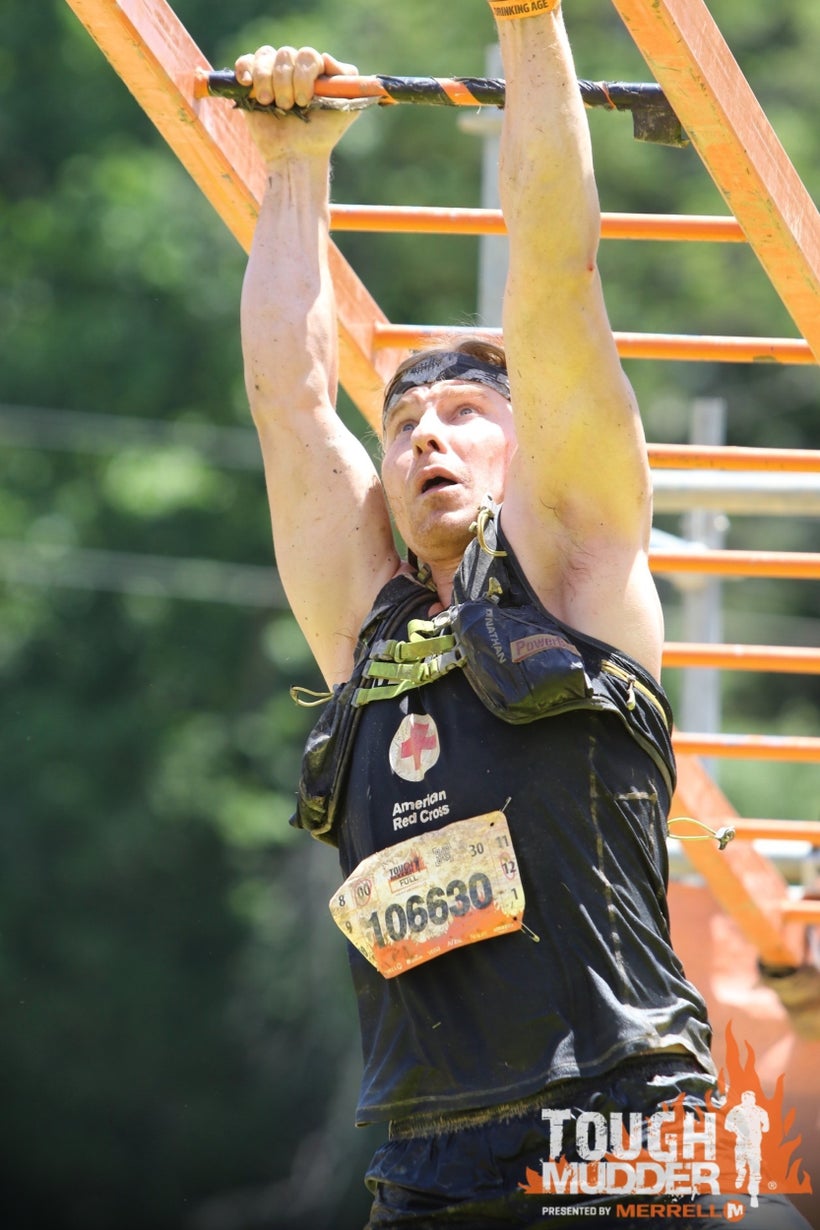 I can easily see how this challenge was designed to drag you out of your comfort zone by testing your physical strength, stamina, teamwork and mental grit. With no winners or clocks to race against, it wasn't about how fast you can cross the finish line - it was about teamwork, camaraderie, and overcoming the obstacles along the way while having fun and challenging yourself in the process.
Special thanks also to my support crew from Powerbar, Nike, Nathan Sports, Foster Grant Sunglasses, Wigwam Socks, and Nuun Hydration for supporting my endurance sports career.
This post was published on the now-closed HuffPost Contributor platform. Contributors control their own work and posted freely to our site. If you need to flag this entry as abusive,
send us an email
.