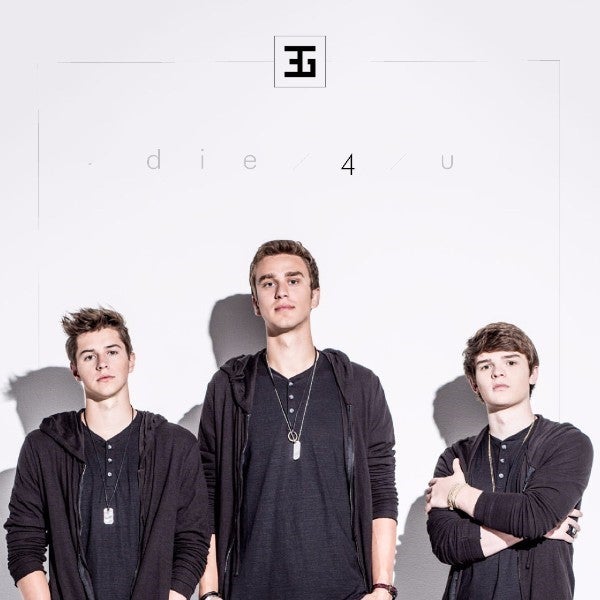 Three Guests recently released their new single, called "Die 4 U," the follow-up to their first single, "Marilyn," a song about the celebrated beauty of Marilyn Monroe and the unique beauty innate in every individual.
Based in Henderson, Nevada by way of Pennsylvania, where the trio first got together, Three Guests is made up of Ben Waldee, Jordan Rys and Noah DeVore. The band signed with the TMG label (TuneGo Music Group). Three Guests' sound merges smooth contemporary elements of hip hop, R&B and pop into cool, stylish music characterized by contagious rhythms, radiant vocal harmonies and poetic lyricism focusing on human relationships.
"Die 4 U" opens with sparkling synths with delicious keening accents riding a glossy hip hop melody flavored with honed pop savor. Crisp, frosty percussion and a reverberating bassline combine to provide an infectious throbbing rhythm. Appending hand claps add pointed depth. The layered vocal harmonies imbue the tune with an intense romantic tang, along with a cool sensuality that's intoxicating. Appraising keyboards inject textured sartorial colors oozing a sultry effluvium of dark steaminess.
The vocal harmonies are the highlight of "Die 4 U," emanating a buttery-smooth creamy sonority full of hushed opulence. Delicious falsettos ring clear with translucent tones and subtle timbres.
The lyrics exude the passion and intensity of true love, the kind of love that would gladly die for another.
"You know that I would give up all the money and fame / Every day for you (for you) / I'd run into a building i knew was going down into flames / Just to save you (save you) (oh, oh) / Yeah, I can't picture my life without you in the picture / Yeah, I need you / You've all I have, focused on treating you better / Travel the world just to keep us together / Take a bullet to the heart and the brain / Driving a hundred miles to you every day / You know that there is no amount of pain that I couldn't take / But the moment you don't feel the same / You know that I would give up my whole life / Would you save mine? / Would you die for me? / Don't lie to me, Be honest with me / I told you where I'm at and you know that."
"Die 4 U" is outstanding. The cool hip hop melody and trap rhythm coalesce into a fragrant pulsing energy that's irresistible with an undulating sleek voluptuous desire. Three Guests definitely have it going on. Their sound is fresh and cutting-edge and their vocal harmonies are downright yummy.
This post was published on the now-closed HuffPost Contributor platform. Contributors control their own work and posted freely to our site. If you need to flag this entry as abusive,
send us an email
.