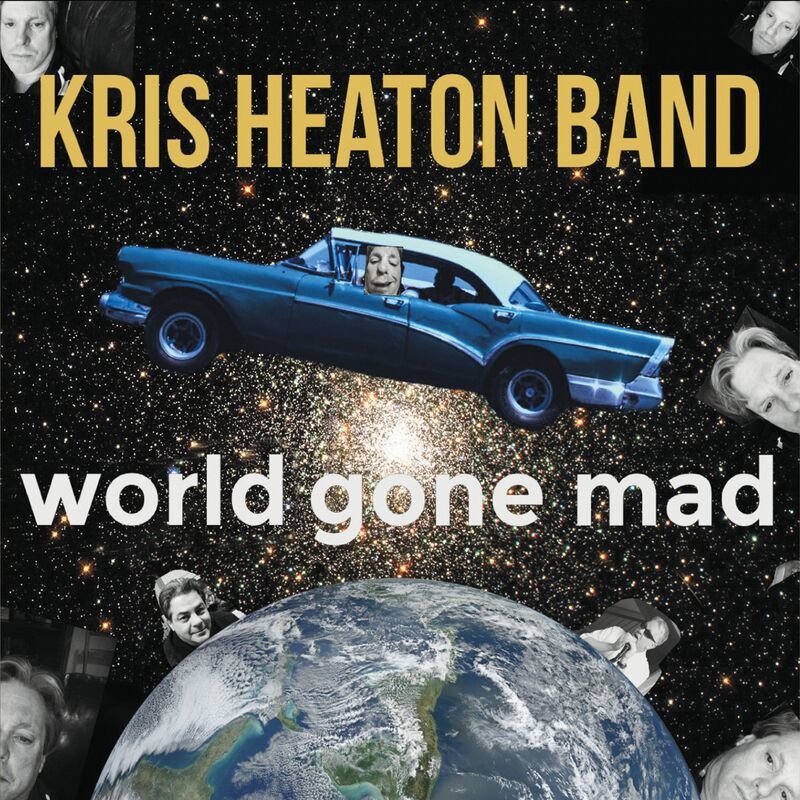 Kris Heaton Band recently dropped a new album. It's called World Gone Mad. Kris Heaton hails from Connecticut and has opened for Stevie Ray Vaughan, Molly Hatchet, Greg Allman, The Romantics and Leon Russell. In addition to touring extensively, he's had four songs on the National FMQB Charts. In other words, he's talented, popular and knows how to write a good song.
Stylistically, Kris' sound fuses elements of rock, pop and blues into a sound that's surprisingly original and fun to listen to.
World Gone Mad contains a dozen songs. "Who Let The Bullets Fly" opens the album with a solid groove and a steady rock melody that rides the guitars. Kris' raspy, too-many-cigarettes-sounding voice really complements the melody. On the chorus a heavy wall of guitar riffs provide the tune with depth and heft. The title track, "World Gone Mad," features dark guitars and vocals, along with a pulsing guitar-driven melody full of instrumental harmonics emanating forth with an opaque glimmer. There's an orchestral backdrop that gives the tune a devoutly thick feel.
"When We Danced" exudes an alternative rock/new wave-like melody that reminds me of The Cure. It's coruscating with sparkling guitars that seem to dance with energy. Great vocal harmonies shine forth on the chorus. "Something New" starts off with a new wave intro and then transitions to a throbbing rock melody tinged with electronic emissions from the backdrop. "I Want You" delivers a bluesy melody rife with rock and roll influences that are hard to pinpoint because the melody is so different, but in a good way. The double bass drums pound out a great triplet effect, adding to the tune's edgy essence.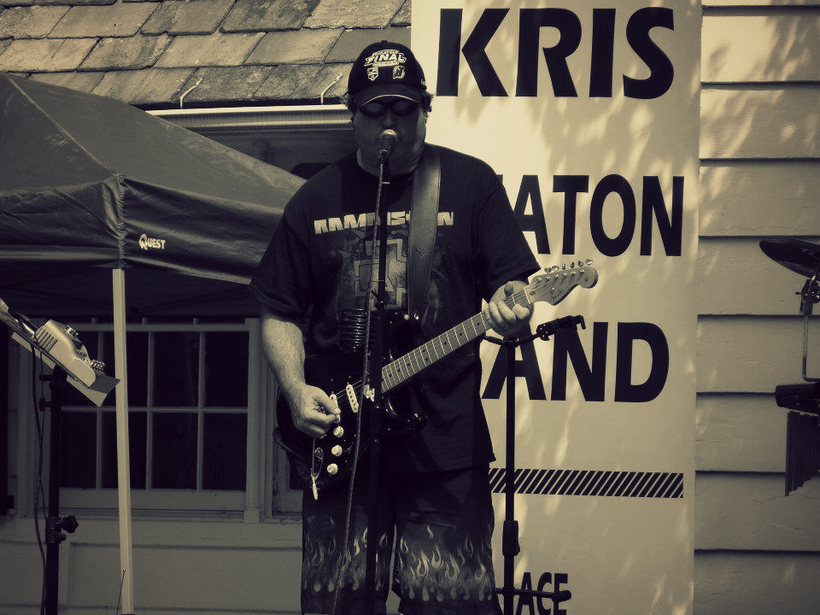 "When The Sun Goes Down" rides a SoCal soft rock melody that gathers mass from Kris' southern-tinged vocals. The song emanates a slightly drunk vibe that wavers on well-oiled guitar riffs. "Drink To The Girls" has a new wave/rock-a-billy/punk flavor oozing out of it; the melody sloshes on the guitars, while Kris' vocals add textured energy to the tune. "The Moment" includes a reggae ambiance that disappears on the chorus, then returns. "One Thin Line" slows things down with a melody reminiscent of The Band, drawlingly moody, full of luminous rumors of old-boy southern dirt rock.
"Where The Wind Blows" careers along on a driving rock melody with almost rampaging vocals. The tune breathes with rapid-fire dynamism. "Way Of The World" combines industrial hip hop flavors with a redolent rock and roll element that bubbles with a light effluvium of what can only be described as electronic elements. "Better World" emerges slow and laid-back, almost like an Eagles tune, but the vocals preclude the comparison because of their rawness. The addition of female vocals really makes the tune emerge from anonymity. And the stellar guitar solo adds a gritty flavor.
"World Gone Mad" is a superb album chock full of original tunes riding on distinctive melodies. And Kris' raggedy voice supplies the music with an impulsive, reckless tone that gives breath to a strident vitality. This is an excellent collection of songs that can't be pigeonholed into a specific genre.
Find out more about Kris Heaton here.
Download World Gone Mad here.
This post was published on the now-closed HuffPost Contributor platform. Contributors control their own work and posted freely to our site. If you need to flag this entry as abusive,
send us an email
.