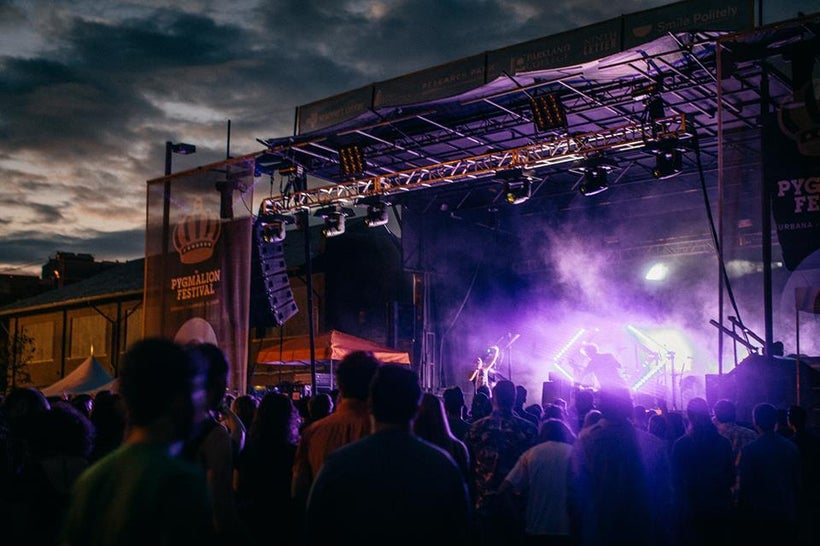 What do REO Speed Wagon, Ludacris, Allison Krauss, Hum, and Jay Bennett have in common?
The answer is ties to Champaign-Urbana, Illinois, home to one of the top research universities, Ebertfest, and rich agriculture.
Year after year people take the trip to Champaign-Urbana, IL to pursue education, but many leave with a different sort of education—one rooted in the diverse melting pot of the welcoming art-infused local music scene in the community.
Alternative and indie rock, blues, hip-hop, folk, and electronic music are a few of the genres historically thriving in the community, causing national and even international notoriety—creating a platform for young artists to build on.  
Tara Terra, a Champaign-Urbana Indie-Pop band, is composed of University of Illinois Urbana-Champaign students and alumni in their twenties who found each other through music.
Tara Terra Drummer Joey Buttlar is a psychology major from Champaign,  electric guitarist Colin Althaus is an electrical engineering major from Champaign, electric bassist Nicholas Soria is a psychology major from Antioch, IL, and lead vocalist, guitarist, and keyboardist Emily Blue is a creative writing major from Champaign-Urbana—all meeting in the local music scene.
"For most of our high school career, Joey and I actually lived two blocks away. We never met until we played music," guitarist Colin recounts how Champaign-Urbana's small, close-knit music community helped bring them together.  
Majority of the members grew up with other local Champaign-Urbana music artists as their influences in their youth.  
"Elsinore made me want to be in a band," Colin explains of the band in Champaign-Urbana that has had success.  Joey elaborates how the band's accessible lyrics made them attractive to him.
Each band member attributes music as integral with other aspects of their lives and growth.
Electric bassist Nick is musically inspired by R & B and Motown and enjoys the expression music allows.
"I am a very analytical person. Music is the one thing I don't have to think about," he says while also highlighting how being on stage takes him out of his otherwise reserved demeanor. He hopes to inspire other music artists who may be shy to not be afraid to go after performing.  
Singer songwriter Emily Blue is inspired to explore elements of rape culture and social justice. She has always considered herself a writer and enjoys exploring her writing as an art form in her music. Her idea of a successful song is "expressing something the way I feel it, something accurate that raises questions about life" and  "having a part of the song that the ear grabs onto whether it likes it or not."  She draws inspirations from other local artists like Mother Nature because of their bold message, and Grandkids as she identifies with them as a woman.
Drummer Joey speaks of his love of using his instrument as an educational/therapeutic tool for his work with youth. He also enjoys that "percussion is an important anchor for people in the audience." He adds that he has learned discipline in having to be the anchor while performing. 
Electric guitarist Colin has a church praise and worship background where he learned to use body language and guitar to convey emotion to the audience when he is performing.
"I seek to bridge the gap between the musician and the audience," Colin says.
Having gone through various members since formation, the band is now rooted in a four member group with a similar collective vision. While two band mates graduated this year, the band members have no plans to stop pursuing music. Tara Terra was recently featured on Audiotree, will be recording their second LP in July with Chicago-based Audiotree and will be touring in August.
"Being a professional has become my hobby," Joey describes in relation to his evolution from music being a pastime to a pursuit to do it as a profession. Other band mates share similar long-term plans to pursue music as a profession for as long as they can.
Kevin Cory, a singer songwriter who went to school to be a psychiatrist, also found home in the local music scene in Champaign-Urbana during a time where his actual home was a bench.
"I was in a dark place," Kevin Cory mentions of his experience facing homelessness and sadness. Cowboy Monkey, a musical venue in Champaign, IL that hosts an open mic, opened up experiences for him to further himself musically. People in the community helped him with housing as well.  
A wide range of artists inspire Cory, including Gary Clark Jr., Donny Hathaway, Talib Kweli, Biggie Smalls, Champaign-Urbana award-winning blues band The Kilborn Alley Blues Band and 90's Daughter. He found his calling in his yearn to make music to inspire others.
"Music helps people heal in a way that most medicine can't."
Cory has gotten local attention, has been featured on CI Living, WILL, and just released a single, "Purple Roses" on iTunes, Google Play, Spotify, and YouTube. However, his journey had many bumps.   He was cut from American Idol tryouts, has had musical opportunities fall through, and has been booed off of Buddy Guy's stage, along with other setbacks that have adorned his musical journey. Having sharpened his skills, he has no intentions of stopping and attributes some of the bad experiences as part of his musical growth.
Cory feels at home with music as he seeks to inspire others with a musical message of love, as heard in his tune, "Purple Roses."
"I just want to be able to reach a lot of people.  Let love work its magic," Cory says when speaking of his goal when making music.
Champaign-Urban musicians willingly give back to artists starting out and collaborate with each other. Champaign resident Kevin Miller, known to the music community as DJ Belly, expresses the importance of educating young music artists in the community.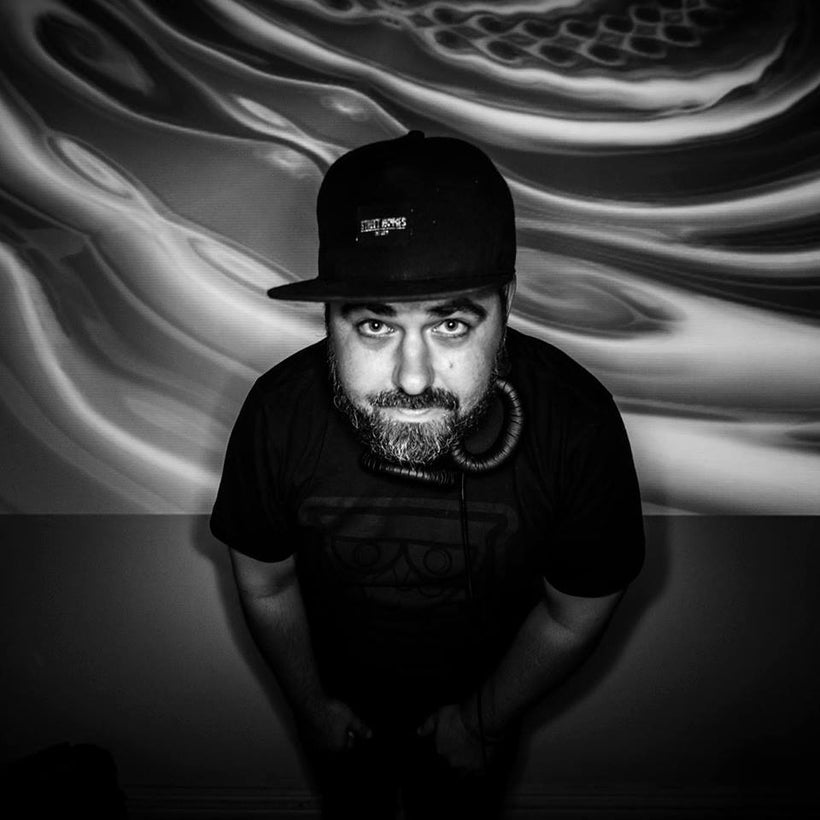 DJ Belly first got into turntablism through his cousin and local artist Matt Harsh and soon began to do backup support for local hip-hop acts.
"The first time I ever played out was at open decks at Barfly," he recounts. Bar Fly is the now closed local bar where Champaign-Urbana native and now internationally known DJ J.Phlip had a residency.
DJ Belly has since hosted DJs at open decks in town, has residencies and serves as a "go to" person for people who have technical issues about music equipment or other DJ related questions. Even though he has performed with musical artists such as The Roots, Wu Tang Clan, Snoop Dogg, Brother Ali, Lupe Fiasco, Ying Yang Twins, and Psalm One, he says, "I'm still honing my skills."
DJ Belly appreciates all of the professional opportunities being part of the local music scene provides him, in addition to being able to play shows in Chicago and elsewhere.
Whether current Champaign-Urbana music scene artists reach some notoriety like Absinthe Blind, American Football, Poster Children, and the Red Hot Valentines or reach commercial success like Dee Dee and Cecil Bridgewater remains to be seen. As it stands, artists in the Champaign-Urbana music scene stand secure in taking part in the musical education taking place in the local scene.     
This post was published on the now-closed HuffPost Contributor platform. Contributors control their own work and posted freely to our site. If you need to flag this entry as abusive,
send us an email
.