My Dad didn't walk me down the aisle. It was something I always dreamed of, my wedding day, falling in love and dancing with my Dad in a beautiful wedding gown. It didn't happen that way.
I fell in love – check! My dad met my future husband – double check. But he wasn't there to share in our special day.
The beauty in having an ailing father, is that you often have time for conversation, about the good old days, the pain, and the future. We talked about wedding planning ― we both knew he wouldn't be there. I remember it, like it was yesterday, the day my Dad told me who he wanted, to walk me down the aisle.
I was 33 years old, I was Daddy's little girl. I shouldn't say I was his favourite, definitely not in print, but I was. My dad had diabetes and struggled with heart disease for years. There were complications with his diabetes and his wounds would not heal. In the end, he had both legs and hip amputated. At 61, he left us. He did not, nor would have been able to walk me down the aisle…but he was there in my heart.
What my Dad gave me, was the gift of courage, determination, and desire to be everything I want to be and who I have become. It was then that I knew I wanted to live a long life, to attend my children's weddings' and meet my grandchildren. Something had to change.
What I have learned in the last decade is that 'life is not a dress rehearsal, we are only here once'. We have to make life count. Decisions we make about our lifestyle can impact how we age and how long we live. Ten years have passed since I saw the strongest man I knew, wasting away in a hospital room.   I miss him dearly, but the lessons I have learned from him are invaluable. Those lessons I will share with my 3 sons, Johnny (8), Matthew (6), and William (2).
As a child, I struggled with my weight. Living a healthy lifestyle did not come naturally, I had to work at it. I had to BUILD HEALTHY HABITS! Two steps forward, 3 steps back. One day at a time, but with perseverance, I did it!
Here are my 5 Simple Steps to Building Healthy Habits that you can start today to live your best life!
When we are active and eat well on a Monday, we set up our week for success. Make Monday count. How many times have you heard, "I will start on Monday". DO IT.
Don't let more than two days go by without eating well or getting a sweat on. WHY? Because after two days of eating foods that are less than healthy and without being active, it will be more challenging to get back on track. Try your best to get a midweek workout completed, AND while you are at it, eat well too!
3.  It's NOT all or NOTHING!
We live in a world of trying to do it all. But sometimes with this desire to be and do everything ― we accomplish very little. Small steps and consistency are important to get the job done.   If we only have time for a 15 min walk or run at lunchtime, then do it. 5-15 minute mini workouts in a month will add up. You will be stronger. Every choice is yours to make. Whether it's what you eat or how you move your body. You wouldn't go through every yellow stop light all week, just because you happened to do it one time on Tuesday, would you? No, you wouldn't. If you slip up, move on, don't let it stop you.
I love this healthy habit? WHY? Because I love food. 80% of the time I eat whole grain, healthy foods from local stores. My eldest son, who just turned 8, has celiac disease, so I am always looking at labels. The majority of the time I eat foods that contain ingredients I can pronounce easily, and stay away from processed foods. It is amazing how your body feels when you feed it good, quality nutrition! BUT hold on…I also like some treats once in a while…and so 20% of the time I have the goodies like chips, and ice cream in our house too. No food is forbidden; it's all about moderation.
5. Friday FLIP! This is a habit that can be a game changer if you are up for the challenge!!! It's about doing something different, swapping, or eliminating a particular habit every Friday. I don't cook on Friday evenings…EVER! Sometimes we order pizza and my husband and I have a glass of wine. I started swapping, homemade pizza for takeout, then smaller glass of wine, and some weeks I eliminate wine and pizza all together. What about adding in a workout on a Friday? There are so many options; you will never look at Fridays the same again.
See - It's that easy!  Use the Power of a Monday to start the week off right, follow the Rule of 2 to ensure that you are consistent in eating well and being active all week long. It's not about perfection; it's about making choices everyday that support your goal to live a healthier lifestyle. Don't deprive yourself, follow the 80/20 rule of nutrition and most importantly, listen to your body, it is always talking to you. Finally, flip your Fridays, choose one flip and repeat it until it becomes a true habit and then keep going. The possibilities are endless.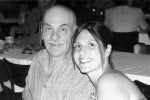 This post was published on the now-closed HuffPost Contributor platform. Contributors control their own work and posted freely to our site. If you need to flag this entry as abusive,
send us an email
.