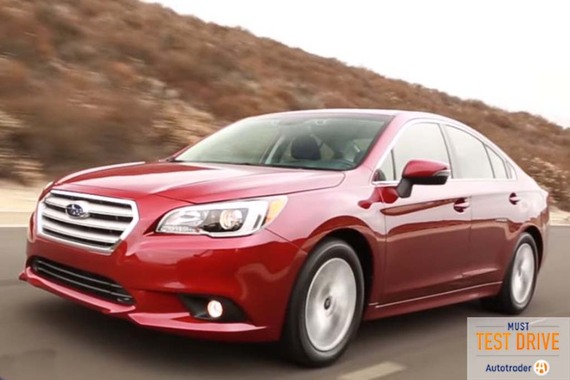 After nearly a full year of logging thousands of miles in as many cars as we could get our hands on, Autotrader finally published its list of 10 Must Test Drive Vehicles for 2016.
Driving the cars is the fun part -- then comes the scoring, voting and arguing. Sure, it's fun to sit around and argue about which car is better. For some people, that's just called Saturday afternoon. Still, it's more of an "inside voices" kind of fun, whereas driving the new Camaro SS is more of a loud "outside voices" kind of fun.
Total Control
The Camaro SS brings me to the real point of this article. The 2016 Chevy Camaro isn't on our list, but I think it should be.
You might be asking, "As the editor for Autotrader, can't you simply force your will over the must test drive list and make it whatever you personally want?"
No, and here's why: Autotrader's goal in our list of must test drive cars is to have a diverse group of vehicles that will benefit a broad cross-section of shoppers. The cars on our list are selected by people in various stages of life and with different automotive backgrounds. One committee member is a young mom with two toddlers, another is a muscle car fan with his own blog, and another is a fairly new dad with a background as a buyer for a large used-car chain.
Also, if the list was my decision alone, I'd probably have added weird cars like the 2012 Citroen C6. I'll bet everyone has at least one or two cars they really like, but know there's no logical reason for it.
Diverse Group
Having a committee of several editors and experts seems like the way to go. Even with these diverse backgrounds, we still stuck by two rules:
1. Unanimous agreement is required to get a car on the list. There's no harm in lobbying others to get your favorite on the list, but it still has to be unanimous.
2. The car has to be "unexpectedly good." Take the Camaro as an example: Everyone agrees it's a great car, but there's not a unanimous agreement that it's a must test drive car the way there is with the new Malibu.
But here's where I get to get a bit of revenge. Since I'm the editor, I get to write my own list of cars I would have added to the list if it were solely my choice. Here are the cars I personally think ought to be on the list.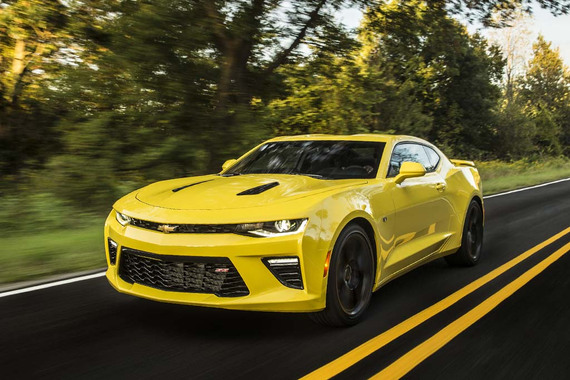 2016 Chevrolet Camaro SS -- This is such a great car. It's fun and good-looking, plus the interior is like the combination of a Corvette and a Lexus sedan. The new Camaro SS has it all: soft leather, great controls, good steering feel, brilliant acceleration and sports-car handling. Ultimately, we decided the Malibu was a car that had improved more dramatically and offers a broader appeal -- and I agree -- but the Camaro is one car you just can't ignore.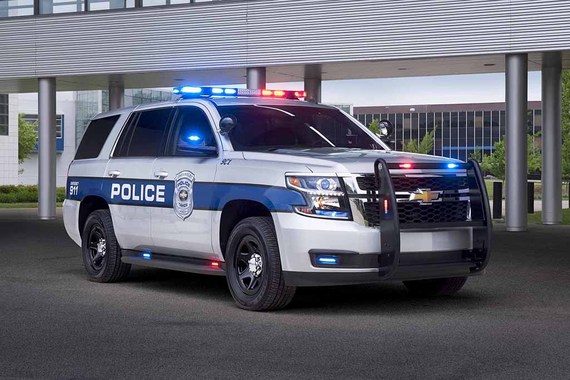 2016 Chevrolet Tahoe PPV -- I get it: Small crossovers are hot. But there's just something about a big, full-size, truck-based SUV that really gets me. Add the Tahoe's tough, anti-Hollywood exterior look, and I'm in. I like the Police Pursuit Vehicle (PPV) because it has cool, no-nonsense features like black steel wheels, Goodyear V-rated RSA tires, a lowered ride height and heavy-duty suspension, underbody skid plates, a heavy-duty transmission, oil coolers and a 355-horsepower 5.3 liter V8. I don't need the lightbar and police department paint scheme.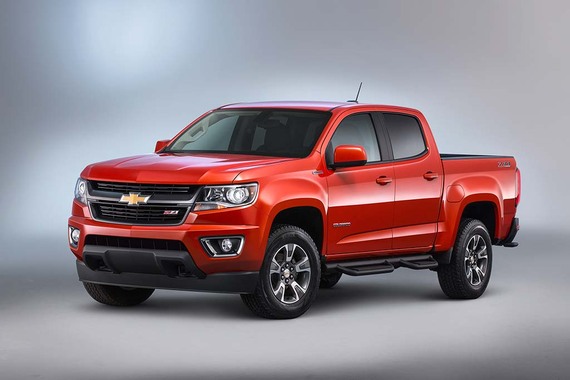 2017 Chevrolet Colorado Diesel -- For this one, I just suspect that it should be on the list. The idea is solid: The Colorado is a good midsize pickup, but the addition of a diesel engine is certainly the thing that makes it stand above the rest. I say "suspect" because we weren't able to get that truck in our Atlanta offices so that everyone could drive it, so I'm really just guessing. Besides, this is the third Chevrolet I've included, and three or four Chevys on a list of 10 cars wouldn't exactly give us the diverse list we were seeking. My fingers are crossed for a showing next year.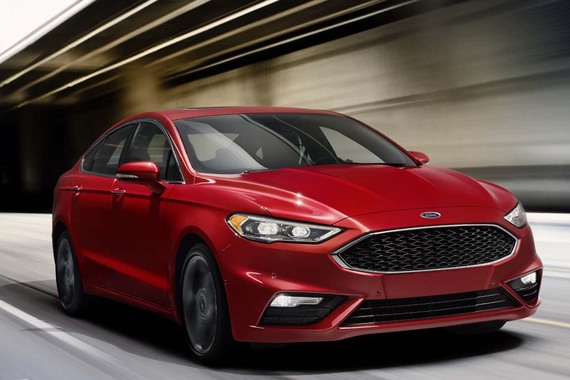 2017 Ford Fusion -- If you've been to an auto show recently, you've likely seen the newly updated Fusion. With its cool new grille and newly "re-available" V6, we suspect the 2017 Fusion is a must test drive sedan for sure. Unfortunately, the timing of the new vehicle's release meant we couldn't include it on our 2016 list.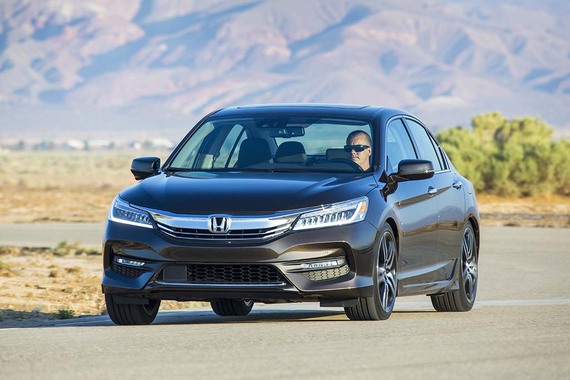 2016 Honda Accord -- When the Accord was last updated in 2013, it was an all-new car. Last summer, Honda invited Autotrader to drive the new 2016 Accord on some remote roads in Southern California. With the 2013 version being so good, I figured the 2016 would be about the same, but with slightly different taillights. I was wrong. The 2016 Honda Accord is an improvement on a car that was already great. Somehow, Honda managed to give the car a slightly better ride and make the cabin quieter.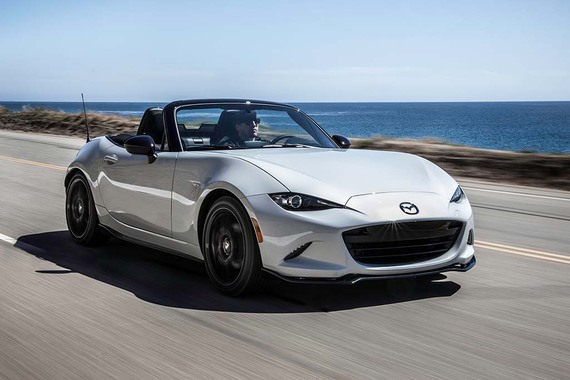 2016 Mazda MX-5 Miata -- I was completely surprised when we couldn't reach a unanimous decision on the Miata. I thought this car would be a must-test-drive given. This is the purest, most connected to the road, yet refined sports car I've ever driven. Handling is sharp, but the ride isn't harsh. Acceleration is very good with a really cool exhaust note. It's a great car all around, but not everyone agreed. Some find the cabin too cramped, and others complained of a lack of interior storage space.
2016 Porsche Macan -- The Macan is a similar story to the Ford Fusion. Everyone on the committee was looking forward to experiencing the Macan, but ultimately we just couldn't get the car in our office, so there's no way it could be on the list. We're not sure if Porsche thought the car wouldn't do well or if they just didn't have the capacity to respond to individual requests. The truth is, Porsche is not a giant car company like Ford or Toyota, so it might just be a resource issue. The fact that the Macan is a compact SUV with real Porsche personality means it's on my personal list for sure.
Of the cars that earned our coveted unanimous vote, I'd keep the Subaru Legacy, Lincoln MKC and FIAT 500X on the list -- all represent the best those brands have to offer and will surely change the minds of many car shoppers in the coming year.
Here's the real point for automotive enthusiasts and regular mom and dad shoppers everywhere: You can't rely on old assumptions when shopping for a new or used car. Five years ago, if someone told me the Chevy Malibu would be one of the top three midsize sedans, I'd have laughed. When it comes to unexpectedly good cars, brands like FIAT, Subaru, Chevrolet and Lincoln are all in the game. Disagree? Feel free to leave your top 10 in the comments below -- Citroens and Chevys welcome.