Looking back on my wanderings last year, I flew a lot of miles on a lot of airlines and slept in a lot of beds. Here are my shout outs for the best and most memorable experiences in air travel, hotel stays, and city visits.

Best business class lie-flat bed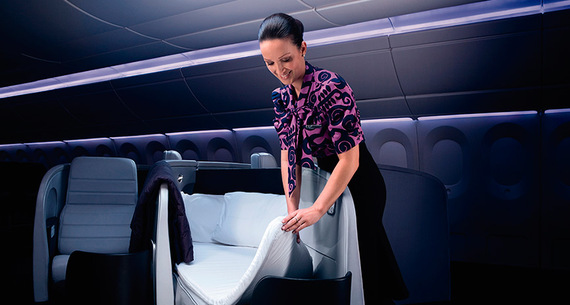 (Air New Zealand's lie-flat seats fold down to provide a more comfy sleeping surface, and then they add a memory foam mattress for extra comfort)
This is a three-way tie, not surprisingly because it's essentially the same seat on three different airlines. I flew all three airlines in 2015, but the top honor goes to Virgin Atlantic, which pioneered and patented the flip-down (as opposed to slide-down) lie-flat seat. Virgin licenses this sleep-inducing design to Air New Zealand and Singapore Airlines and only to them. (Singapore's seat isn't exactly the same as the others--it's arguably more private and luxurious--but it shares the flip-down design; ANZ has actually improved the original model and licensed its upgrades back to Virgin). What it means is that you sit on a surface more appropriate to sitting, and sleep on one more appropriate to sleeping. I love the extra thick memory foam mattress that Air New Zealand adds on, so they get extra points.
Best inflight entertainment
I'm going with American Airlines on this one. I like their radio channels (always something fresh to listen to), and I can always find a movie or TV show to catch up on. I especially love the classic movie selection: it's a library of the best films ever made and I watch them over and over. And, of course, the Bose noise-cancelling headphones, in some first and business cabins, are appreciated.

Best inflight food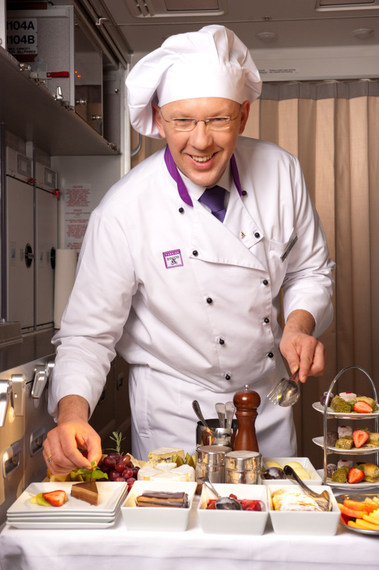 (He's a certified flight attendant. And a trained chef)
Turkish Airlines. Even in economy class, you get something yummy to eat, and even on a one-hour domestic flight. But in business class is where the feasting begins. It's like Pan Am first class in 1971, like you see in the old magazine ads you can buy on eBay. This banquet is served by a flight attendant wearing a chef's hat, because he is a real chef. Close runner up: Qatar Airways. I can still taste the lamb shank and lemon tart I enjoyed on a recent flight to Doha.

Best international airport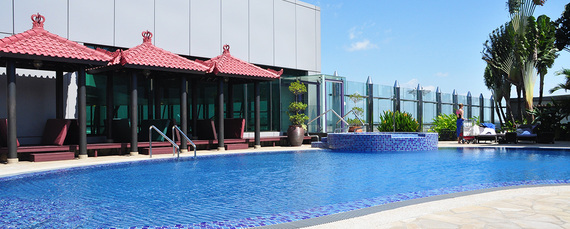 (Singaporeans just have to be the best. It's in their DNA)
This is an easy one, of course. Singapore's Changi. Outdoor swimming pool, movie theater, showers for all, a butterfly garden, free city tours on longer layovers, and on and on.
Best domestic airport
Compared to the glam behemoths they've built in the Gulf, no U.S. major airport can compete. So I'm going with any little alternative airport where the parking is easy, the walks to the gate are short, the bags arrive within minutes, and you can walk to your rental car. Bob Hope in Burbank comes to mind, as does nearby Long Beach. (You can even walk on the tarmac to the terminal like in the old days.) But there are many others where the hassles of navigating large airports have not intruded.

Best U.S. trans-continental service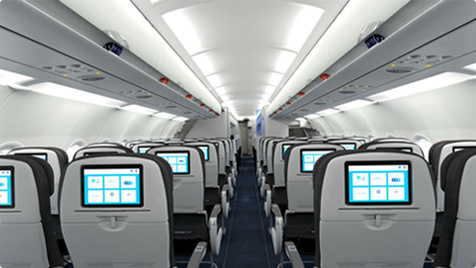 (Seatback entertainment is still free on Jetblue, as is basic WiFi)
JetBlue. They still give you 33-34 inches of seat pitch in economy (some others are down to 31-32 inches) for no extra charge, and their Mint "first class" service from New York to LA and San Francisco (and in 2016 from Boston to those cities) is superb with its option of sitting in single seats and the exemplary meal service from NYC's Saxon+Parole and useful Birchbox amenity kit.

Best airport lounge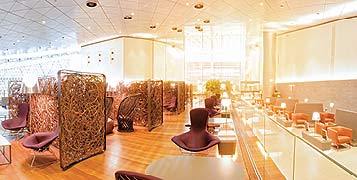 The Qatar Airways Al Bourjan lounge in Doha at Hamad International. They've got the riyals, they've got the desire, and every marble clad inch here is grand in all senses of the word.

Best cabin crew: Air New Zealand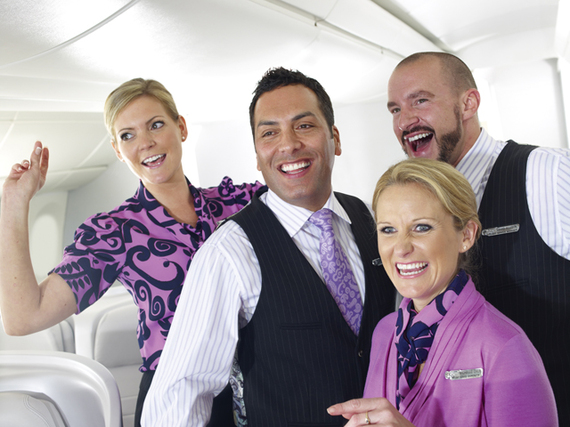 (Happy cabin crew make for happy passengers. These Kiwis provide service from the heart, not a manual).
Kiwis are notoriously friendly and down-to-earth, and passengers on this airline discover a relaxed and sincere approach to service that is, frankly, rare these days (Qantas is a very, very close second in this regard). Kiwi cabin crew treat you as if they were welcoming you to their own home. The little business class touch of shaking hands and thanking passengers just before landing is sweet.

Best way to fly New York to London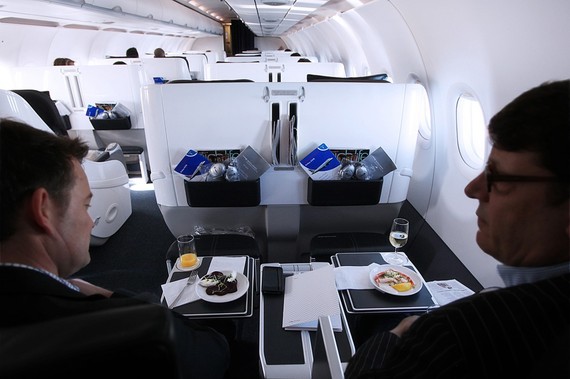 (It's all two-by-two seating on BA's London City service; 32 passengers on an Airbus A321).
On this most popular of all international routes, British Airways' all-business-class London City service is like flying in a private jet. You can arrive at London City Airport 30 minutes before departure, even with checked bags. It's the closest most of us will ever get to a G5.
Best U.S. domestic airline

Jetblue again. You still get free TV (United and others charge), free snacks, free WiFi, and a bit of extra leg room, compared to other airlines, in the main cabin. And although they took away the free checked bag on their lowest fares, I'll go with JetBlue anywhere they fly.

Best international airline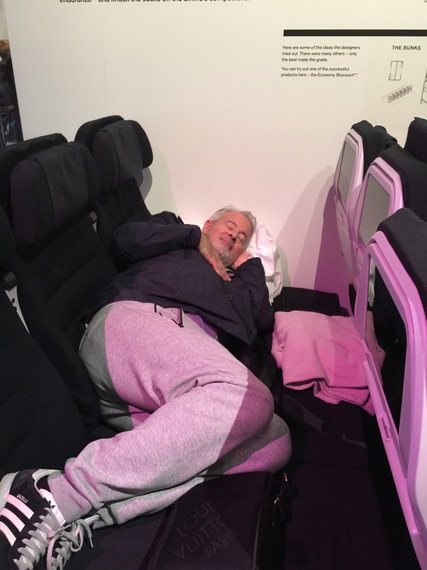 (Innovations such as Air New Zealand's economy class space seat "bed" are just one reason why)
This is so hard. Truth be told, I didn't fly on every single airline last year, so take what I say with that understanding. But even though they don't fly everywhere, far from it, I have to say that I was extremely impressed by Air New Zealand again this year. I flew them last year from LA to London in business class, and this year from Auckland to Houston in their redesigned premium economy cabin, and just couldn't have been more pleased. The prem econ seat was a revelation: after doing my usual economy class squirm for about 30 minutes I watched two 90-minute films while eating dinner (Caddyshack and National Lampoon's Vacation, if you must know), and then promptly fell deep asleep until breakfast just before landing. Without the aid of any artificial ingredients, I might add. Needless to say, Etihad is super, too, and flies to many more places (I love the way cabin crew ask if you've flown with them before and show you how and seat and entertainment systems work) and Singapore and Virgin Atlantic are both top-notch carriers.

Best trip, U.S.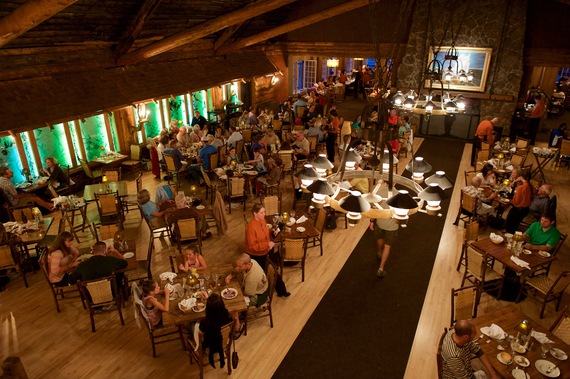 (There's just something about the dining rooms in our National Parks' historic lodges. Huge portions too).

The Southwest U.S. national parks. It was my fourth visit, but it never gets old. Words cannot describe the Grand Canyon, Bryce, Zion, and the other national parks and monuments in Utah and Arizona. A side trip to Antelope Canyon in Arizona was well worth the detour. I love staying in the historic lodges such as El Tovar, even though the rooms are smallish.

Best city hotel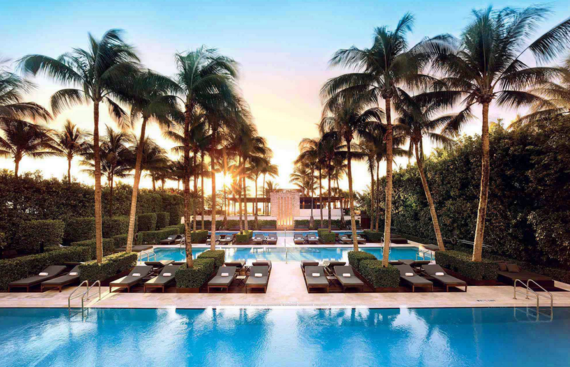 (From the moment you enter The Setai, you know you've arrived somewhere special. It's the way you're greeted and how they look after guests)
A two-way tie. The Halekulani in Honolulu and the Setai in Miami Beach.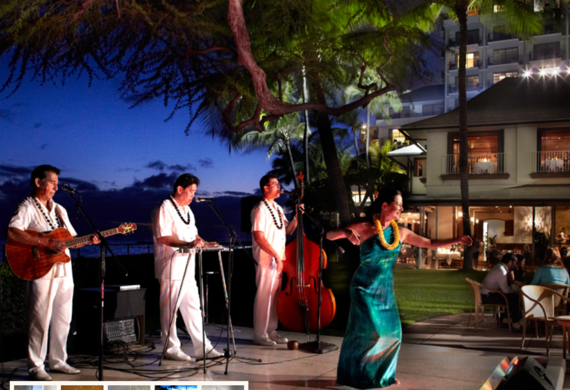 (The Halekulani on Waikiki somehow manages to be very old world and very modern at once. The evening entertainment probably hasn't changed in decades but the hotel is constantly updated)
Both are one-off creations, not part of a chain; and both manage to combine the elegance and service of a fine old hotel with thoroughly modern design and convenience to a chic clientele.

Best resort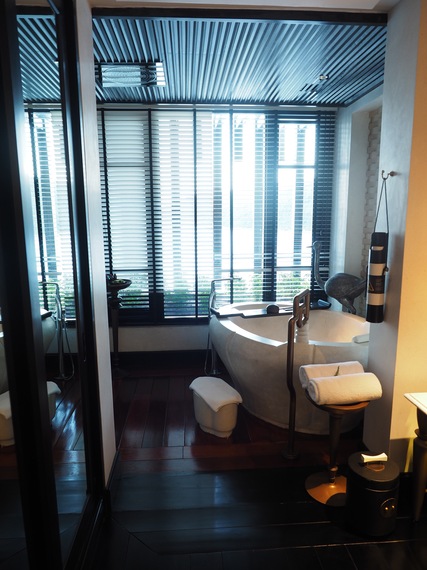 (Bathrooms in the "entry level" rooms here are bigger than some Manhattan apartments and all have gorgeous views)
The InterContinental Danang Sun Peninsula Resort. Voted "best luxury resort in the world" this year and last in the World Travel Awards and for good reasons. The rates are ridiculously low for a resort of this quality. Service as good as anything you'll find anywhere. Cuisine is heaven on Earth. Maybe Danang wasn't on your bucket list but trust me it should be.

Friendliest people

A mid-December trip back to New Zealand reminded me that the Kiwis deserve the nod in this category. The trip before that, I was in Thailand, and the Thais are a close second. But as soon as you approach immigration at the airport you see the difference. Even the immigration officers offer a welcoming smile and good morning. It's an egalitarian society with a strong, large and happy middle class, which makes all the difference. One in every three households owns a boat, if that tells you anything.

Best meals in 2015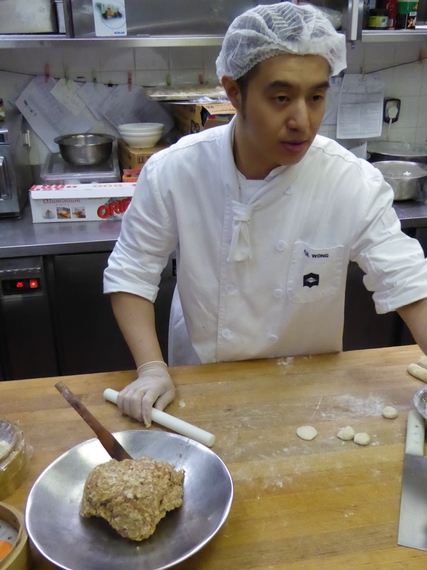 (Chef Paul Wong at the Shangri-La Island Hotel has been making dim sum, fresh throughout the day, for 20 years)

Dim Sum at the two Hong Kong Shangri-La hotels. Both have Michelin stars, and are surprisingly affordable; I will maintain to my last breath that you haven't had dim sum until you've had it in Hong Kong.

Best city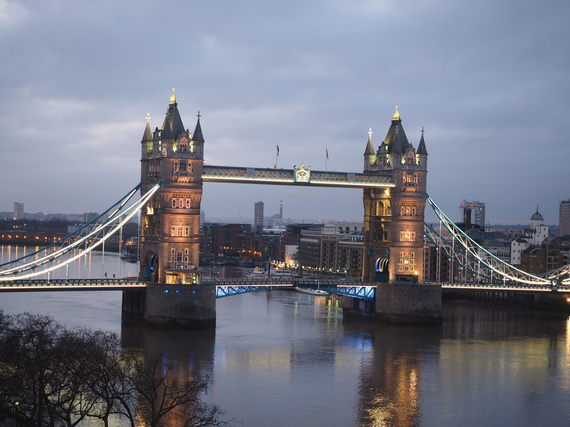 (This was the view from my flat at the Cheval Three Quays Tower Bridge)
My vote is London. There's just so much to do and see here, and despite how much Londoners gripe about their public transportation system, I still think it's the best in the world and makes accessing all those things to see and do that much easier.
Most surprising U.S. destination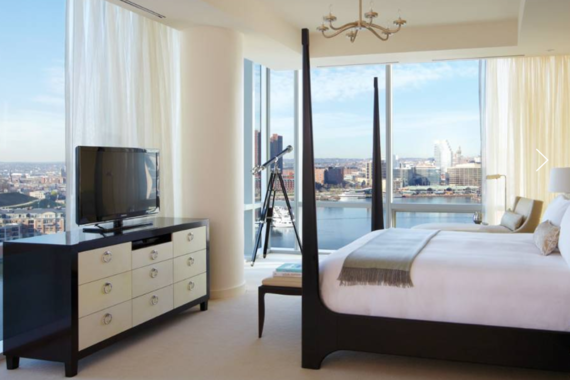 (The Four Seasons Baltimore probably has the cheapest room rates of any hotel in the chain)
Baltimore. It just took a long weekend to realize that Baltimore is vastly under-rated. The Four Seasons Hotel there is delightful.