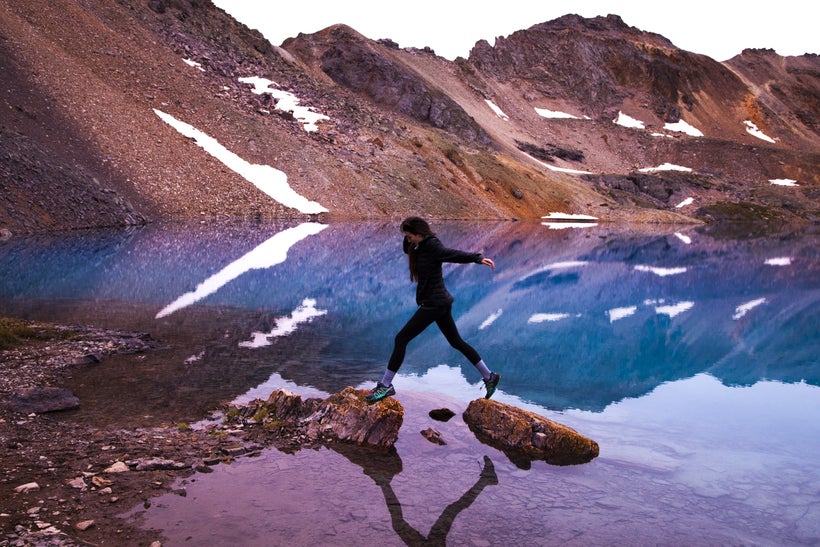 In October, I attended the 7th Annual Groundbreakers Women in Leadership Summit hosted by the Toigo Foundation in New York City, and I expressed my interest to the Foundation in better understanding how women break through the middle management "slump." I listened to the powerful speaker line-up, looking for cues on how these women navigated their careers. Here's what I learned.
1) Setbacks have a purpose in life
Melissa Winter, the current Chief of Staff to Michelle Obama, shared her personal story with a public audience. Ms. Winter's most significant piece of advice to make yourself indispensable. She first interned and worked on Capitol Hill with Congressman Norman Mineta, and then spent 10 years with Senator Joe Lieberman ensuring his Senate operation ran smoothly. In 2007, she became the first hire to help Mrs. Obama during President Barack Obama's run for President. In 2008, Barack Obama won the Presidency, and she was immediately layered. Mrs. Obama brought in someone who had more experience. She was concerned at first but quickly realized there was a lot she did not know and vowed to learn as much as she could. Now in 2017, reflecting on her career she believes that luck plays a role and that setbacks often have purposes. She added, "Be sure to find what you love and know what it is that you are good at doing."
2) Challenge your most stubborn beliefs
Sarah Robb O'Hagan, CEO of Flywheel Sports and author of the book, Extreme You: Step Up. Stand Out. Kick Ass. Repeat says "Break yourself to make yourself." What she means by that is to break yourself before someone breaks you. Fired from her job at Virgin, this experience helped her better understand her traits that were holding her back. She's the first to admit that who she is now is not who she used to be. "Be stubbornly humble," Ms. Hagan said. "You can always do better." "Acquire tools to breakthrough your career; find ways to specialize and be indispensable."
It took Luvvie Ajayi, Activist and Author of I'm Judging You: The Do Better Manual, nine years to say, "I am a writer." Writing was not a part of her original blueprint, so she kept resisting pursuing it as a career. Eventually, Ms. Ajayi realized that fear is a "hater." She vowed to do things though she felt afraid at times. "Stop looking to other people to make decisions for us," she said. She went on to build her career using her core values of honesty, integrity and justice as an internal compass.
I left the Toigo Groundbreakers summit inspired and realized that it's very important to inject ourselves with daily optimism and continue learning about ourselves and others. This can be achieved through reading more books, listening to podcasts, attending great conferences like Groundbreakers, and by surrounding yourself with inspirational people.
One action I pursued this past year, which has helped a lot, was to create a Mastermind group. It's a group of five women in Dallas and we meet once a month to discuss goals and/or challenges we are having at work or in life. Honesty and accountability fuel our discussion. Then, we help each other with strategies on how to overcome challenges.
What has helped you in your career breakthrough the barriers?
This post was published on the now-closed HuffPost Contributor platform. Contributors control their own work and posted freely to our site. If you need to flag this entry as abusive,
send us an email
.