American rapper Nelly is scheduled to perform in Saudi Arabia next month, and only men are allowed to purchase tickets and attend.
The rapper, famous for songs like "Hot in Herre" and "Country Grammar," will perform alongside Algerian singer Cheb Khaled in a Dec. 14 concert in Jiddah. 
Public activities like concerts and sporting events have traditionally been heavily restricted in the Saudi kingdom. The country's newly established General Entertainment Authority has worked to promote leisure activities in recent months with a budget of roughly $3 billion.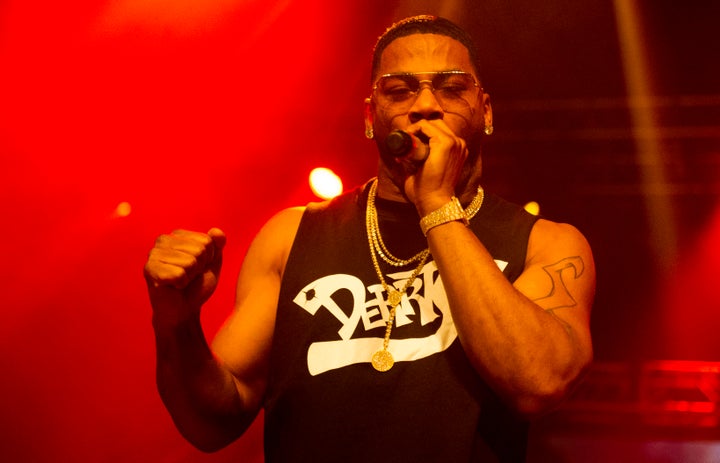 As of June, there had been more than 3,000 public events in 2017, up from just 300 the entire previous year, according to the GEA.
The kingdom's strict morality laws, which enforce prohibitions on alcohol, gender segregation and modest clothing, present some challenges to the GEA's push. September marked the first time women in Saudi Arabia were allowed into the national stadium alongside men. Women still cannot attend certain events, like the upcoming concert with Nelly and a show earlier this year that featured country music star Toby Keith.
Even with an all-male audience, non-Saudi entertainers can face some obstacles in the content they're allowed to perform. A co-ed hip-hop dance group called iLuminate reportedly had to adjust their costumes and moves for a performance in Riyadh.
Keith, whose hits include "Whiskey Girl" and "I Love This Bar," said he was told not to perform songs about drinking, marijuana or sex. "There were only four or five things that I could play that were famous," he told The Atlantic.
Nelly's single "Hot in Herre" references alcohol and repeatedly instructs women to "take off all your clothes."
The rapper's scheduled performance in Jiddah has drawn criticism from some Saudis, who are pointing on social media to a recent rape allegation made against him, according to The Associated Press.