Netflix is adding quite a few original projects this March, but somehow none of them are a gritty retelling of the St. Patrick story tied to the March 17 holiday.
Personally, I'd be happy to spend a couple hours of this month watching a man fight thousands of snakes in a MacGyver-esque scenario with nothing more than a four-leaf clover (that's what happened, right?!), but I guess I'll have to wait until next year.
Still, what's coming to the streaming platform this month seems pretty good nonetheless.
I'm most excited about the movie "Roxanne Roxanne" and the docuseries "Wild Wild Country" (repeating words is very in right now). But read on below to find out what you'll want to watch this month.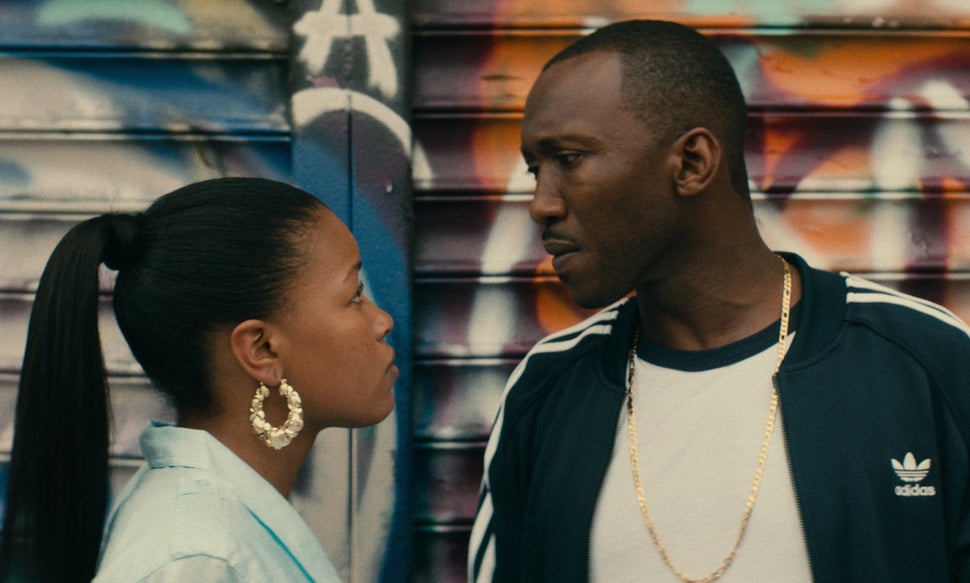 This is part of Streamline, HuffPost's weekly recommendation service for streaming shows and movies. Every Saturday, Streamline ranks the best shows to watch online, including a specific focus on Netflix.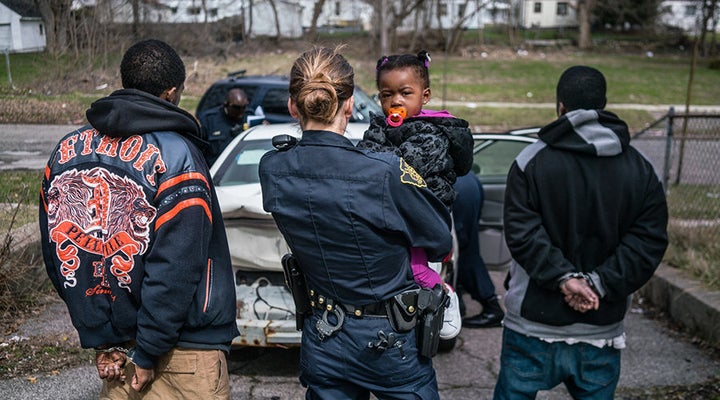 Zackary Canepari/Netflix
Release Date: March 2, 2018

Premise: A longer look on the various troubles that Flint, Michigan, faces, including its longstanding water issue. The series also looks into economic strife and the police force's relationship with the community.

Runtime: 8 episodes of approx. 40 minutes
Here's the trailer.
This is the only show that's already available to watch on this list and has already earned
critical acclaim
in reviews.
To be straightforward, this is far from the most fun show you'll watch. But it's deeply insightful, and you should really consider finding the time.
Show: "Marvel's Jessica Jones"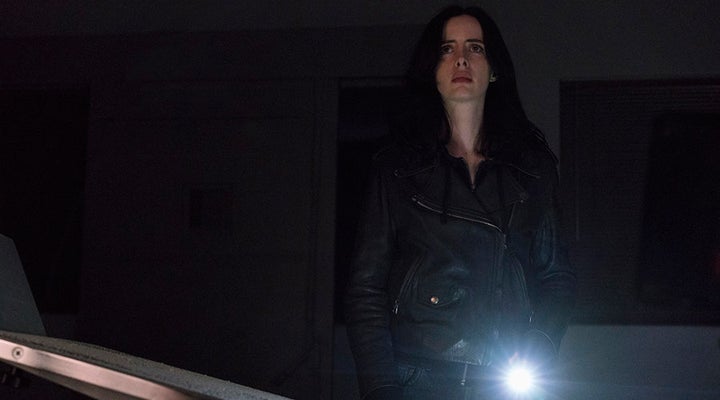 David Giesbrecht/Netflix
Release Date: March 8, 2018

Premise: A troubled former superhero decides to start a detective agency.

Supernatural elements still exist in its storylines, but this is a far more grounded superhero show than most.

Runtime: 13 episodes of approx. 50 minutes
Here's the trailer.

This is a good show if you're almost-but-not-quite-burned-out on the superhero genre. It tends to feel more like a good detective noir (rare these days) than a superhero project (very much not rare).

Krysten Ritter is also very good in this.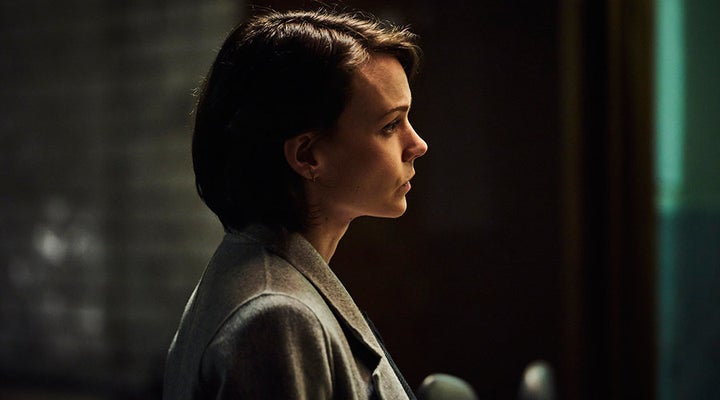 Fabio Affuso/Netflix
Release Date: March 9, 2018

Premise: A crime thriller that takes place over four days in London, England.

The show examines topics such as the fear of immigrants in the country and the convoluted bureaucracy tasked with investigating crime.

Runtime: 4 episodes of approx. 60 minutes
Here's the trailer.

Yet another crime thriller, but this one stars Carey Mulligan and there are British accents! Those things are appealing.

This is basically like a long movie that you can take breaks from. With solid jokes bouncing around the mystery, it's a definite crowd-pleaser.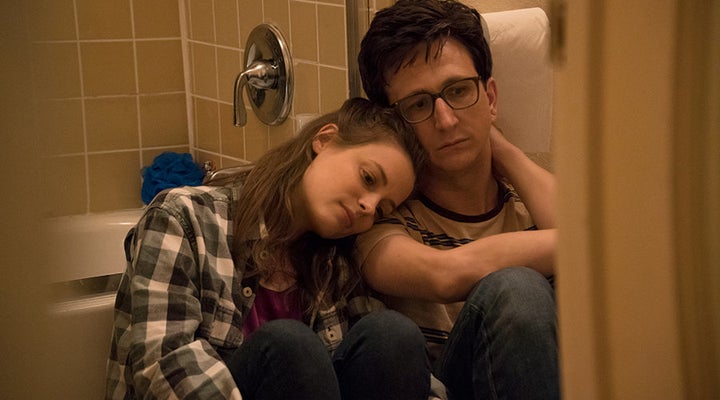 Suzanne Hanover/Netflix
Release Date: March 9, 2018

Premise: Two people slowly, kind of, sort of fall in love with each other.

But then they fall out of love. But then they fall back in love. It's complicated!

Runtime: 12 episodes of approx. 30 minutes
Here's the trailer.

This is one of those shows that isn't exactly "great" but it's good and short and fun enough that it's perfect for those low-energy, late-night, just-put-something-on moments.

The third season will also be the show's last (although who knows these days). Watch it while it's still somewhat relevant.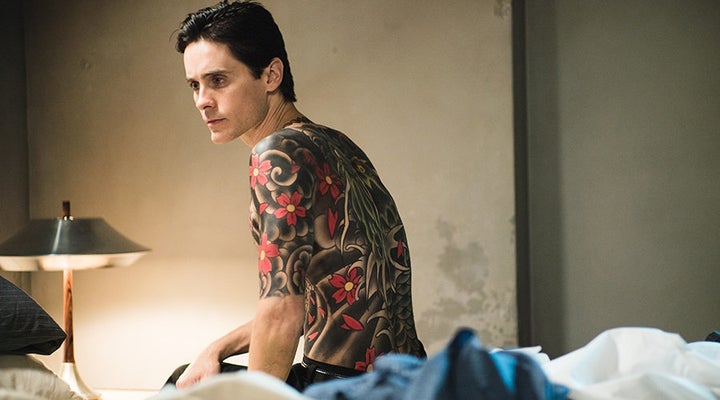 Netflix
Release Date: March 9, 2018

Premise: A captive American soldier gets out of prison with the help of the Yakuza. He then decides to join the notorious crime syndicate.

Lots of blood everywhere.

Runtime: TBA
Here's the trailer.

Do you want to see Jared Leto in Netflix's first big, gun-heavy action movie?

If so, then this is worth your time.
Documentary Show: "Wild Wild Country"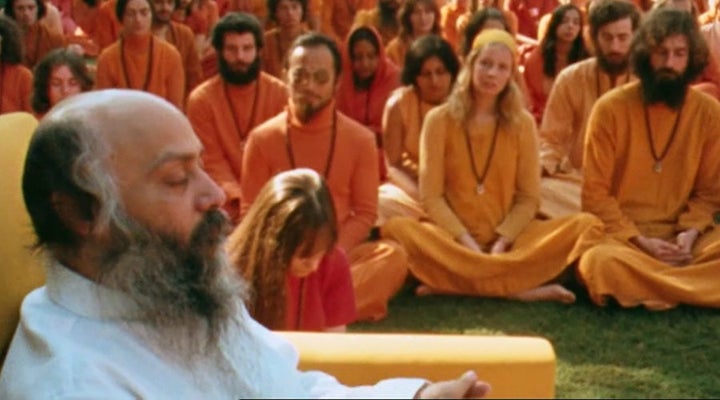 Netflix
Release Date: March 16, 2018

Premise: Examining the rise and fall of Indian guru Bhagwan Shree Rajneesh while he created his own community in Oregon. At first, the plan was to have a peaceful utopia of meditation and community bonding.

But the dreams of further expansion essentially lead to a war with the United States.

Runtime: 6 episodes of TBA minutes
Here's the trailer.

The real-life story documented here is truly ridiculous. This could be one of those documentary series that becomes a big hit.

If you liked the recent podcast "Heaven's Gate" or the show "Waco," this is definitely for you.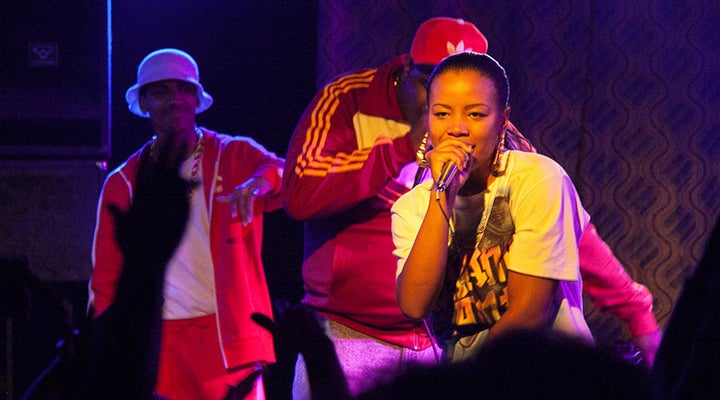 Netflix
Release Date: March 23, 2018

Premise: This movie focuses on the early life and rise of rapper Roxanne Shanté in Queens, New York, during the 1980s.

As a very young teenager, she became one of the first female emcees to become popular.

Runtime: 1 hour, 40 minutes
Here's the trailer.
A few critics have already seen this. The movie currently has a
90 percent on Rotten Tomatoes
.
Although Jared Leto shooting a ton of people is Netflix's blockbuster of the month, this will likely be the best movie it releases in March.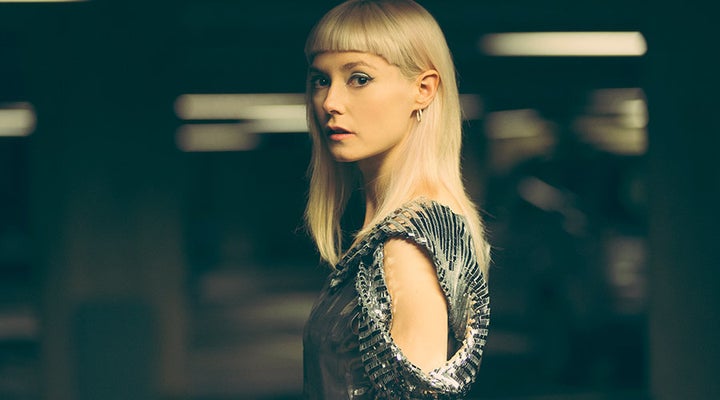 Adrian Rogers/Netflix
Release Date: March 23, 2018

Premise: A supernatural thriller that focuses on a world-class cello player.

After the suicide of her mother, the world starts to seem very strange.

Runtime: 6 episodes of approx. 60 minutes
Here's the trailer.

As you can see from the trailer, this show definitely is a bit ridiculous.

But for fans of supernatural plots and mild horror, this is a very solid series.
Honorable Mentions
"Terrace House: Opening New Doors"
Part 1 Release: March 13
The strange, uneventful, but weirdly engrossing reality show returns. What doors are they going to open?!
"On My Block"
Show Debut: March 16
Another show (like "Everything Sucks!") that straddle between being for kids and adults. It looks promising though.
"Take Your Pills"
Documentary Release: March 16
A look into how we're all probably taking too many pills from the documentarian behind "Ai Weiwei: Never Sorry."
"Game Over, Man!"
Movie Release: March 23
From the creators of "Workaholics." Certainly has the potential to be funny.
"A Series of Unfortunate Events"
Season Release: March 30
The very popular show returns. The first season earned good reviews.