Netflix has become that friend who just won't stop proposing outlandish new ideas. You definitely love a thing or two they come up with, but at a certain point, it's simply way too much to process.
The company is spending $6 billion on original content in 2017. So the over 100 million people across the world who subscribe to the service have an inevitable paralysis of choice ― and not every show is going to be a hit. Honestly, most are kind of mediocre. But the service has a record of putting out at least a few gems every year, all of which will hopefully end up in the ever-changing list below.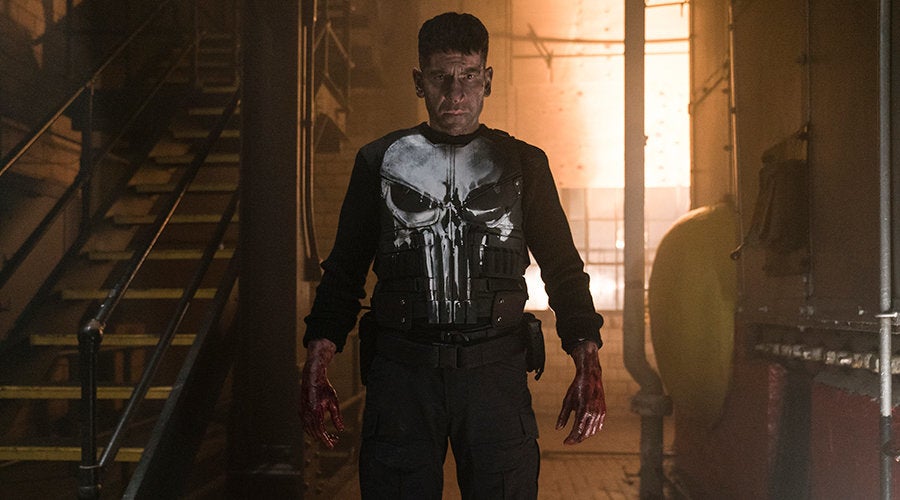 For the weekend of Nov. 18, Streamline recommends "Lady Dynamite" in the top spot. The show is a marvel at balancing rapid-fire jokes while also delving into the struggles of bipolar disorder. 
As mentioned last week, Pam Brady ("South Park") and Mitch Hurwitz ("Arrested Development") also co-created the series. If you're one of those people who "didn't get" shows like "Arrested Development" or "South Park" when they first came out, only to join the bandwagon about their brilliance years later, don't make that same mistake again. "Lady Dynamite" is the kind of show that'll inspire countless more throughout the next decade.
Every week is great for Netflix these days, but this week was slightly less great. The Directors Guild of America released a study that showed Netflix is worse than its competition in terms of having women and people of color in behind-the-camera roles. Netflix creates a ton of content, but during the 2016–2017 season, women and other minorities directed only 20.5 percent of the company's episodes.
Prominently in the news: the ongoing sexual harassment accusations against Kevin Spacey continued for yet another week. Spacey was, of course, the first star for the company as the lead role of Netflix's "House of Cards." The show might continue without him, but its future is unclear.
The network also had to cut ties with Louis C.K. after The New York Times' recent report in which five women went on the record to accuse the comedian of sexual misconduct. Netflix released a comedy special by C.K. earlier this year. The company is not going forward with a planned second special.
On the creative side, after a string of critical hits, Netflix's new show this week, "Marvel's The Punisher," has underwhelmed. This isn't exactly a problem for the network, the intent for this project was likely always to just be a money grab as Marvel superhero projects tend to be very popular regardless of critical reception. Still, this is a bit disappointing after having so many weeks in a row of amazing new shows on the service to choose from.
Below, the show recommendations Streamline also includes a suggested documentary as well as a list of other shows and movies joining the service this week.

Note: This list only includes shows that debuted their most recent episode less than a year ago. Much like the main list, it prioritizes newness.
Season 2 Release: Nov. 10, 2017

Plot: Life through a bipolar lens.

Pro: Maria Bamford is so good. The writing is inventive. It's a worthy successor to Mitch Hurwitz's other show, "Arrested Development."

Con: Following the narrative can be tricky at times.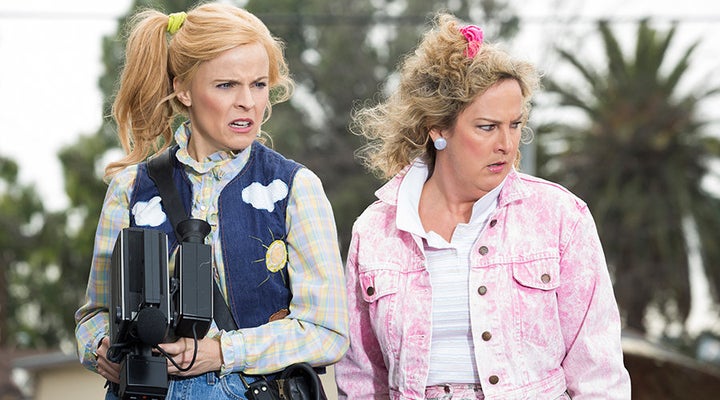 Beth Dubber/Netflix
Season 1 Release: Nov. 3, 2017

Plot: Questionable murder conviction of immigrant.

Pro: Good news for "Handmaid's Tale" fans: Based on a Margaret Atwood novel, this is a well-done story that showcases resilience in the face of oppression.

Con: The pace is a bit slow.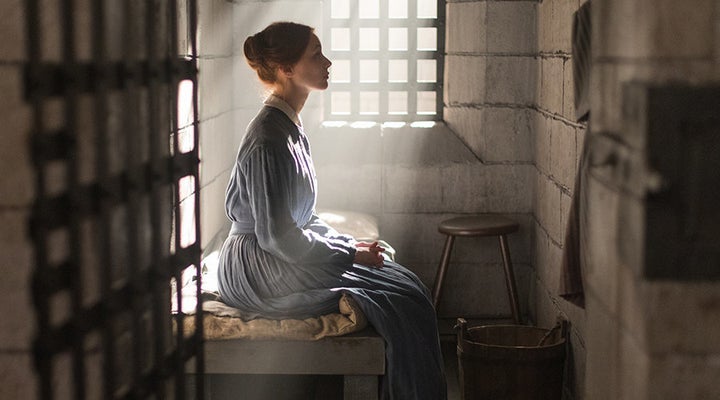 Netflix/Sabrina Lantos
Season 1 Release: Oct. 13, 2017

Plot: The FBI interviews serial killers.

Pro: David Fincher directs a few of the episodes and the lead, Jonathan Groff, is great.

Con: There's a lot of content about grisly murders these days.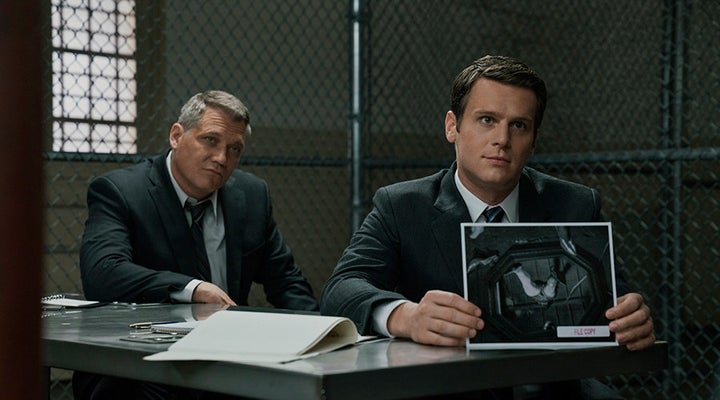 Patrick Harbron/Netflix
Season 2 Release: Oct. 27, 2017

Plot: Good kids fight paranormal evils.

Pro: This is one of the last few shows that is both extremely popular and critically acclaimed.

Con: The second season isn't quite as fun to watch as the first. Living up to its name, it is "stranger," though.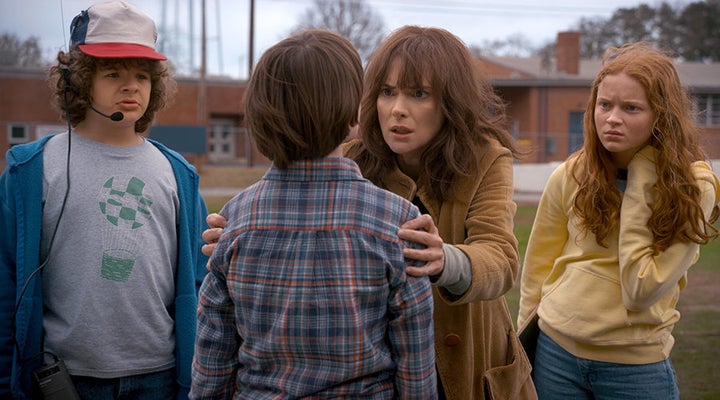 Netflix
Season 1 Release: Sept. 15, 2017

Plot: Mock investigation into juvenile culprit.

Pro: Critics seem to agree this show is very, very funny and a good parody of the true crime genre.

Con: It centers around one big dick joke, which is a bit one-note.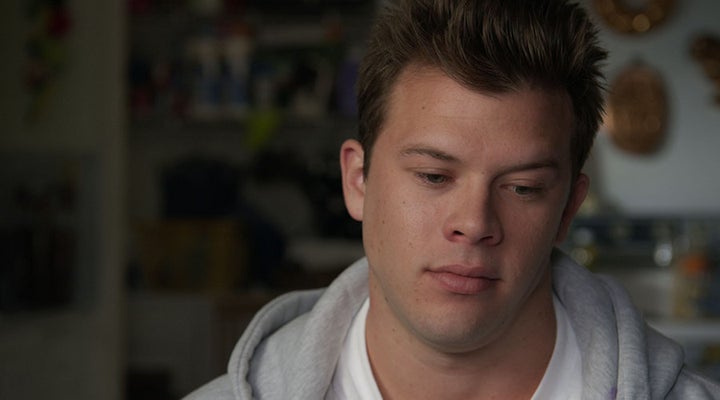 Netflix
Season 4 Release: Sept. 8, 2017

Plot: Former sitcom actor seeks happiness.

Pro: Both the jokes and story rise to the medium of animation, creating a story much more rich than most live-action shows.

Con: Season 4 isn't quite as good as the previous two seasons.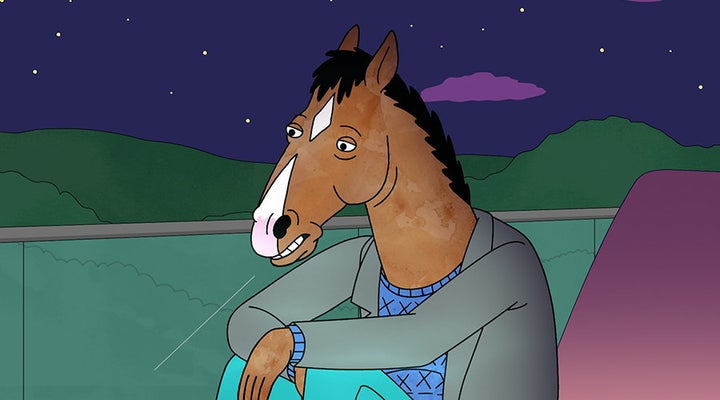 Netflix
Season 2 Release: May 12, 2017

Plot: A well-fed man ponders life.

Pro: Possibly the best show Netflix will release this year. How could anyone dislike Aziz Ansari?

Con: The extremely expensive apartments and meals featured in the show might make you a bit envious.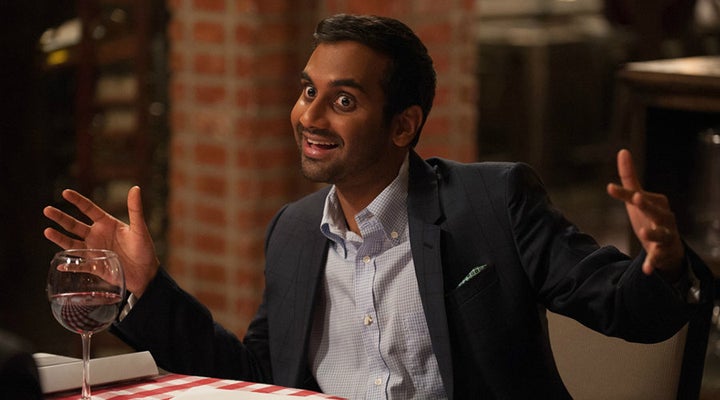 Netflix
#8. Marvel's The Punisher
Season 1 Release: Nov. 17, 2017

Plot: Violent man kills bad guys.

Pro: This is getting decent reviews. It offers a much grittier version of the Marvel universe than what's being offered elsewhere.

Con: Perhaps this year isn't the best time for a show that glorifies someone gruesomely killing people.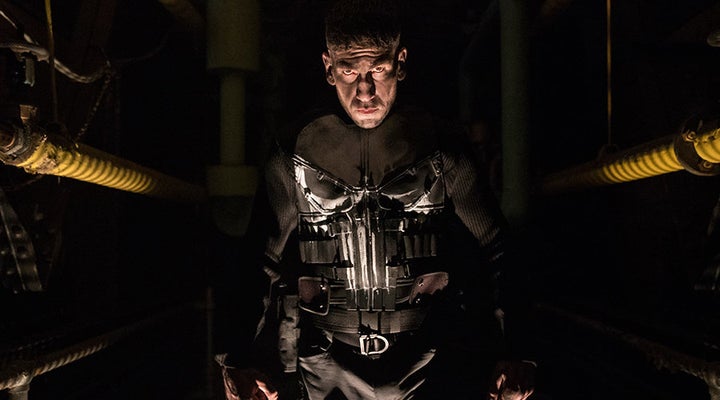 Jessica Miglio/Netflix
The Documentary Recommendation For The Week: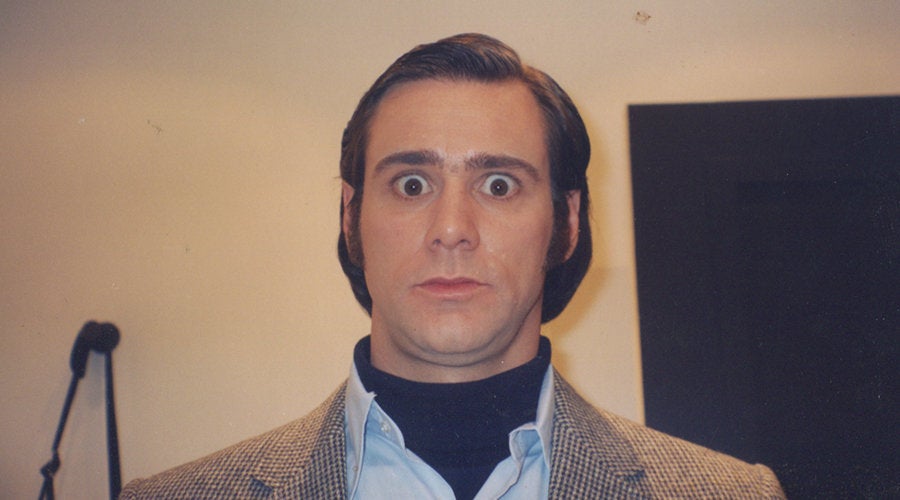 "Jim & Andy: The Great Beyond - Featuring A Very Special, Contractually Obligated Mention of Tony Clifton"
A deep-dive into the preparation Jim Carrey undertook to portray comedian Andy Kaufman in the 1999 movie, "Man on the Moon." At the time, the immense critical praise for his performance made it seem like Carey might win an Oscar for the portrayal, reinventing himself as a more serious actor after the "Ace Ventura" days. He ended up not even getting nominated despite winning the Golden Globe. Carrey does a long interview that weaves through the movie to talk about how the experience shaped him and his pursuit of fame afterward. The documentary is also largely based on footage shot by Kaufman's girlfriend at the time, Lynne Margulies. As Kaufman died in 1984 and has fallen a bit out of the cultural consciousness, this serves as a great reminder into what made his unique brand of comedy so special.
"Beat Bugs: All Together Now" (Netflix Original)
"Brian Regan: Nunchucks and Flamethrowers" (Netflix Original)
"Saving Capitalism" (Netflix Original)
"The Case for Christ"
Nov. 22
"Cherry Pop"
"Godless" (Netflix Original)
"The Boss Baby"
"Tracers"
"Deep"
"She's Gotta Have It" (Season 1, Netflix Original)
"Bushwick"
"Cuba and the Cameraman" (Netflix Original)
"Frontier" (Season 2, Netflix Original)
"The Many Faces of Ito" (Season 1, Netflix Original)
"Trailer Park Boys: Out of the Park: USA" (Season 1, Netflix Original)