If you know how to implement a great idea for improving how cities work, a French nonprofit wants to help you make that idea scale globally.
The New Cities Foundation is looking for founders of civic startups and social enterprises to join its network of urban innovators. The Paris-based organization is currently accepting applications from social entrepreneurs working on improving urban mobility, city services, health and wellness or the design of public spaces. Successful candidates will join New Cities' new Global Urban Innovators program, which launched in November.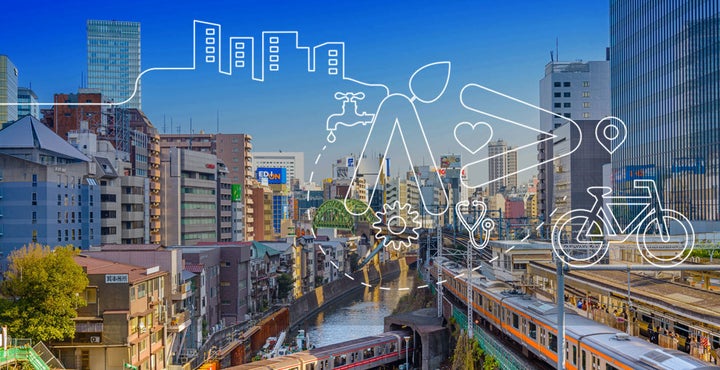 As has been the case in years past, New Cities isn't offering money to successful applicants, as an incubator or accelerator would. Instead, it provides them with mentorship, media coverage and access to its networks and events. 
"We are not taking stakes in companies," Naureen Collings, director of urban innovation and research at New Cities, told The Huffington Post. "We're looking at this from the lens of improving cities. We are a nonprofit, so this is not about return on investment from a monetary standpoint, but impact that they have and can have had on the world."
The key criterion for applicants is how well they've solved urban challenges in the past, Collings explained.
Past participants in the program include people working on everything from urban farming in Montreal to a unique SMS-based system in India which helps people understand when the water will come on in their neighborhood, Collings said. 
The five-year-old New Cities is primarily funded by private corporations, including technology companies like Cisco and Ericsson. John Rossant, the founder and chairman of the nonprofit, is focused on improving transportation in cities around the world, from Jakarta in Indonesia to Sao Paulo in Brazil.
"[T]echnology is allowing city authorities to collaborate with citizens in ways not possible before," he wrote in a blog for HuffPost in June. "New platforms, led by public and private actors alike, are springing up, tackling diverse urban issues such as access to basic utilities, resilience to disaster, social inclusion and well-being. "
If you're interested in applying for the new program, time is short: The application deadline for Global Urban Innovators closes Dec. 23.