Authorities are searching for a motive behind Sunday morning's deadly shooting spree at a Tennessee church as new details about the suspected gunman's past surface.
Emanuel Kidega Samson, 25, who is charged with one count of murder, had expressed suicidal thoughts some months before police say he "indiscriminately" shot at people leaving a service at the Burnette Chapel Church of Christ in Antioch, The Associated Press reported.
According to police records obtained by the AP, Samson's father reported him as threatening to harm himself in late June. Earlier this year, he was involved in two domestic disturbance calls to Murfreesboro police, roughly 30 miles southeast of Nashville. Those calls did not result in charges.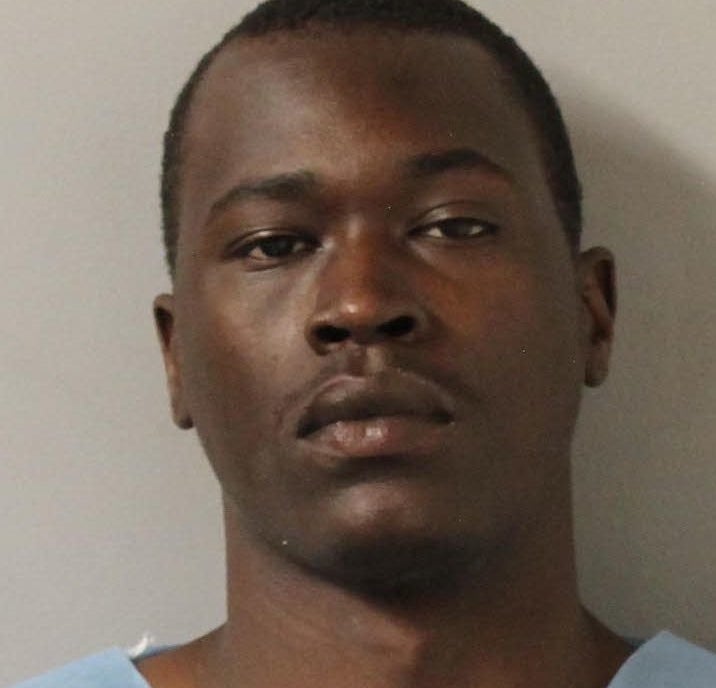 When Samson pulled up to the Antioch church late Sunday morning, police say, the former church member hadn't been there in years. He put on a ski mask before allegedly opening fire, killing one person in the parking lot and injuring seven others, one of whom he allegedly pistol-whipped.
In all, police said they recovered four guns at the scene that are believed to have belonged to Samson ― two pistols found inside the church and one pistol and one rifle in his SUV. 
Police identified the lone fatality as Melanie Smith, 39, of Smyrna, Tennessee. Smith was killed as she was walking to a car. According to local station WSMV, she was a single mother of two.
The six gunshot victims who sustained non-life-threatening injuries are all age 60 or older, police said.
One of those victims, Catherine Dickerson, recalled playing dead after she was shot in the leg in the church's doorway.
"I got up close to the wall so if somebody came in they would probably walk past me, and put my purse over my face so I couldn't be seen," she told The Tennessean. "I just laid quietly and played like I was dead."
According to a Facebook page that appears to belong to Samson, the suspect published several peculiar messages and photos of himself in the hours before the attack.
One such post read: "Everything you've ever doubted or made to be believe as false, is real. & vice versa, B."
Another read: "You are more than what they told us."
Police credited 22-year-old church usher Robert Engle with physically confronting the shooter, which led to the gunman shooting himself, likely by accident, Metropolitan Nashville Police Department spokesman Don Aaron said at a press conference Sunday. 
Engle also sustained a head wound after Samson allegedly pistol-whipped him. Despite his injury, Engle was able to get to his car and retrieve a gun, for which he had a carry permit, and hold the suspect until police arrived.
"Mr. Engle saved countless lives here today," Aaron said Sunday. "He is, at the end of the day, the hero in this, because we think this could have been much worse, in terms of death."
"That's like him. He's just someone who cares about a lot of people. He has all their feelings at heart," Rheta Engle, 69, told the newspaper. "It would make any parent, grandparent very, very proud of him."
In a statement, Robert Engle waved off any praise.
"The real heroes are the police, first responders and medical staff and doctors who have helped me and everyone affected," he told WSMV. "I've been going to this church my whole life, since I was a small child. I would have never, ever thought something like this would have happened."
He asked that people pray not only for the victims, their family members and the church community, but also for "the shooter [and] the shooter's family and friends. They are hurting as well."
Samson, who is being held without bond, was charged Sunday night with one count of murder. Additional charges are expected to be filed against him at a later date, police said.
BEFORE YOU GO