Over the last several years, the popularity of portable motorized vehicles has been on the rise. People who want to make their urban commute a bit easier and more enjoyable are turning to these efficient alternatives to cars or public transportation. Even in the suburbs, developments are featuring amenities and community centers that are accessible to these short range modes of transportation.

Recently I was given the opportunity to test out a prototype for the new Huger Tech eSkateboard. They sent me their Racer model which boasts speeds of 25 mph, a range of 20 miles, and weighs in at 15.7 pounds. The Racer is their largest and most expensive model at a current pre-order price of $899 and planned retail price of $1119. They also offer the Travel and Classic models, both of which are smaller boards that travel a bit slower but are also more economical.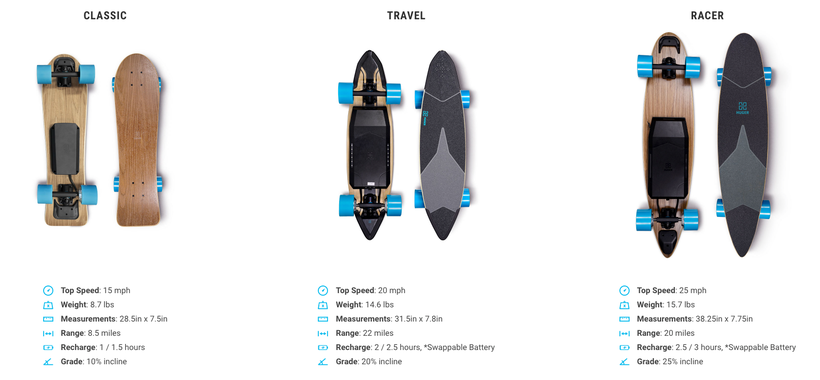 To be completely honest, I am not the most athletic person in the world. Actually, that is putting it lightly. I am a content creator who rarely makes it out of the house. So in order to get a fair review of this board I took a trip to visit my brother in Columbia, South Carolina. He is a natural on any kind of board and is one of the most athletic individuals I know. The following are some of his thoughts on what he experienced with the board. If you want to see him using the board or get the full explanations of his experience, please check out the video at the top of the page.
"I bought a longboard back when I first started college and road it around campus. Columbia is very hilly so I had to go down a lot of hills and got a lot of experience going quickly on the board, but definitely not as quickly as this 25mph electronic skateboard. That was definitely exciting."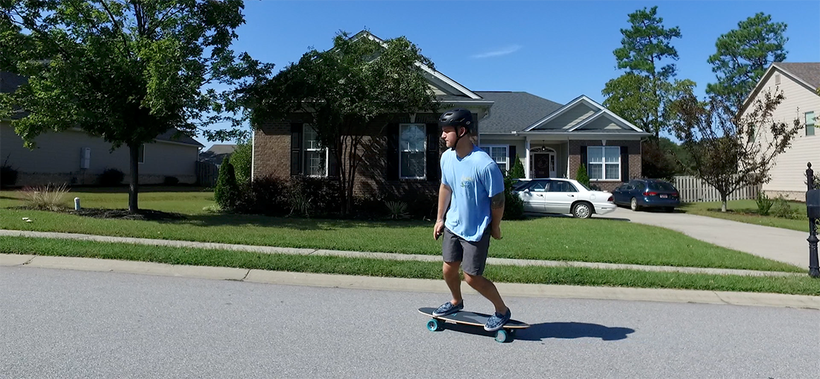 "It was so comfortable. It was easy to ride. The acceleration was something to get used to, but that was expected. Being used to kicking with your foot and then planting it, knowing exactly how fast you're going...that's easy. But once I got used to it, it was pretty seamless."
As for any negatives about the board, my brother and I only saw two small issues. First of all, the brake is a bit tight and unforgiving. This is something that I communicated with Huger Tech about after first riding the board and they assured me that making the braking smoother is one of the final aspects they are working on as they prepare to send out the boards. As well, we both would have liked the board to be a bit more maneuverable. It felt somewhat stiff when trying to turn, however that might just be due to the purpose of that specific model. We came to the assumption that this model is designed as its name implies. The Racer is not meant for sharp, quick turns. My hope is that the smaller models, the Travel and Classic, do feature more maneuverability for people looking for sharper turning.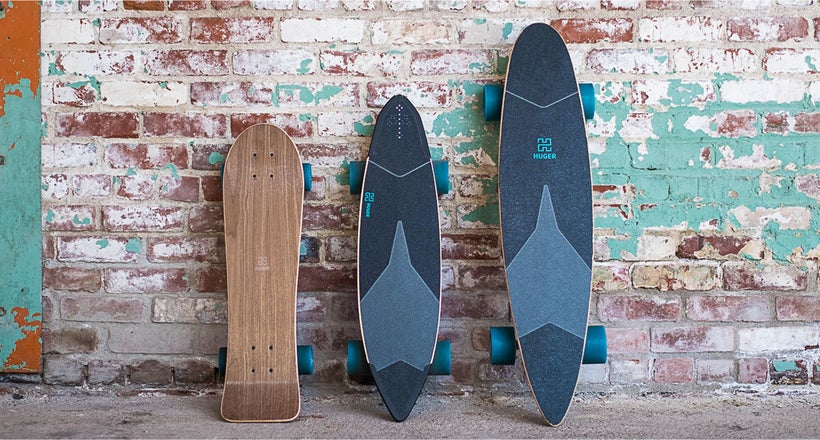 Overall our experience with this board was nothing but positive. I am excited to keep trying to ride it without the fear of falling face first on the the asphalt. All jokes aside though, I have found the board surprisingly easy to get used to, even for someone like me who has no experience whatsoever with a board like this.
This post was published on the now-closed HuffPost Contributor platform. Contributors control their own work and posted freely to our site. If you need to flag this entry as abusive,
send us an email
.