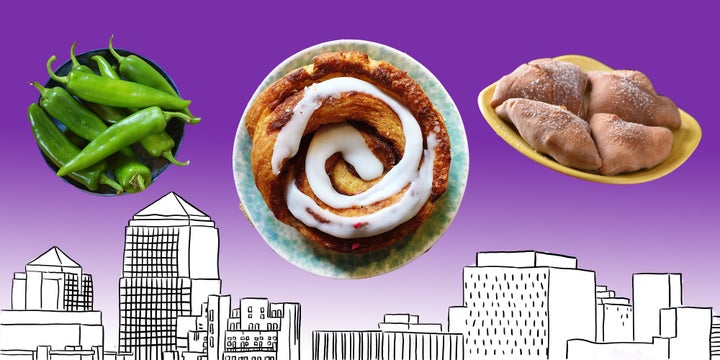 Do you have a New Mexican in your life? Do they have less freezer space than you because it's mostly filled with green chiles? Do they get cagey and dart their eyes around any time they smell a hint of roasted peppers? Have they ever tried to order a green chile cheeseburger at McDonald's? Don't worry, it's not just your New Mexican, it's all of us.
New Mexican food is a tricky thing to understand if you didn't grow up with it or adopt it as your own. It's not really Mexican, it's certainly not Tex-Mex and living and eating in New Mexico comes with its own set of quirks that you can't find anywhere else in the country. If you've ever pulled over on the highway to buy beef jerky or accidentally rubbed green chile juice in your eye, here are 25 things you'll probably understand pretty well.
HuffPost is hitting the road this fall to interview people about their hopes, dreams, fears ― and what it means to be American today.
BEFORE YOU GO