Streamline recommends the fourth season of "Better Call Saul" as the new show you should watch this week. This fourth season premiered Aug. 6 on AMC.
"Better Call Saul" got off to a slow start in 2015. This prequel to "Breaking Bad" focuses on the lawyer Saul Goodman but also features other "Breaking Bad" characters such as Mike Ehrmantraut and Gus Fring.
Series creators Vince Gilligan and Peter Gould clearly like long, winding runways to show off their characters before the consistent action starts. They did this with "Breaking Bad," and they've done it again with "Better Call Saul" as this season pivots to a much more thrilling pace.
I'll admit that I gave up on "Better Call Saul" early on despite my love for its predecessor and Bob Odenkirk, the actor that plays Saul. The glacial storyline didn't grab me. And I didn't like that I already knew the fates of these characters. Perhaps others have a better stomach for prequels, but I typically see them as pale imitations of the thing I already love.
But this new season feels revitalized. The justification for this show to exist outside of "Breaking Bad" has never been more clear. For those, like me, who gave up on this show early on, it's time to come back and give Saul another chance.
Watch the trailer below.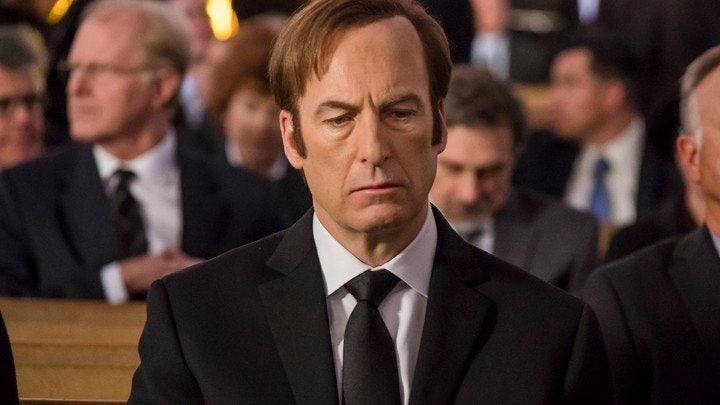 Other Recent Decent-To-Good Shows
"The Affair" on Showtime. Season 4.
"The Bold Type" on Freeform. Season 2.
"Castle Rock" on Hulu. Season 1.
"Claws" on TNT. Season 2.
"Cobra Kai" on YouTube Red. Season 1.
"Condor" on Audience Network. Season 1.
"Dietland" on AMC. Season 1.
"Lodge 49" on AMC. Season 1.
"Love Is __" on OWN. Season 1.
"Marvel's Luke Cage" on Netflix. Season 2.
"Man in an Orange Shirt" on PBS. Miniseries.
"Patrick Melrose" on Showtime. Miniseries.
"Picnic at Hanging Rock" on Amazon Prime. Miniseries.
"Preacher" on AMC. Season 3.
"Queen Sugar" on OWN. Season 3.
"Sacred Games" on Netflix. Season 1.
"Snowfall" on FX. Season 2.
"The Terror" on AMC. Season 1.
"Vida" on Starz. Season 1.
"Yellowstone" on Paramount. Season 1.
"Younger" on TV Land. Season 5.
Assorted Streaming News
FX CEO John Landgraf claimed Marvel axed the Donald Glover "Deadpool" show and that FX would have run it if the superhero company had approved. Lame.
David Schwimmer will have a recurring role on "Will & Grace" in the upcoming season. Just revive "Friends" already.
More FX news ― Glenn Howerton will reprise his role as Dennis on the upcoming "It's Always Sunny in Philadelphia." For a while there, it seemed like he might skip this season due to his new NBC show, "AP Bio."
Disney has at least nine movies in production for its new streaming service, with budgets in the $20 million to $60 million range.
Amazon Studios approved a new show from Kevin Kwan, the author of "Crazy Rich Asians." No title has been announced yet, but the story will focus on a rich and powerful family in Hong Kong.
Chris Rock will star in Season 4 of "Fargo." Amazing.
Epix plans to make a "Slaughterhouse-Five" television show. Maybe this will be the network's first hit.
HGTV bought the house from "The Brady Bunch" and will renovate it for an upcoming special.
"Homeland" will end after eight seasons.
OWN renewed "Queen Sugar" for a fourth season.
FX renewed "American Horror Story" for a 10th season. 
Streamline Newsletter
Streamline now has a weekly newsletter. If you want streaming news and recommendations like this in your inbox on Saturdays, you can subscribe here.
The Weekly Streamline Ranking Of All TV
Every week, Streamline ranks the best shows to watch right now.
The ranking prioritizes newness, quality and potential mass appeal. Read below the list for a more elaborate explanation of the methodology. 
For the weekend of Aug. 11, "Succession" tops the list.
"Succession" got better week after week. I kept thinking the show found its ceiling and then it proved me wrong again and again.
The finale debuted last Sunday and I'm still thinking about it. Somehow, this finale might have been the best episode of the whole season. 
I won't spoil anything for those who haven't caught up. But if you found the characters too despicable in the first few episodes and questioned the point of sticking with this, I promise "Succession" eventually earns your time.
I still can't fathom the idea of "Atlanta" failing to secure the top spot in the inevitable "best of 2018" list. But "Succession" comes pretty darn close.
Also, I rounded up the five best Amazon Prime Original series of 2018 so far. This follows roundups for the seven best Netflix Original shows of 2018 so far and the five most underrated Netflix Original shows of 2018 (you guessed it) so far. Check those out.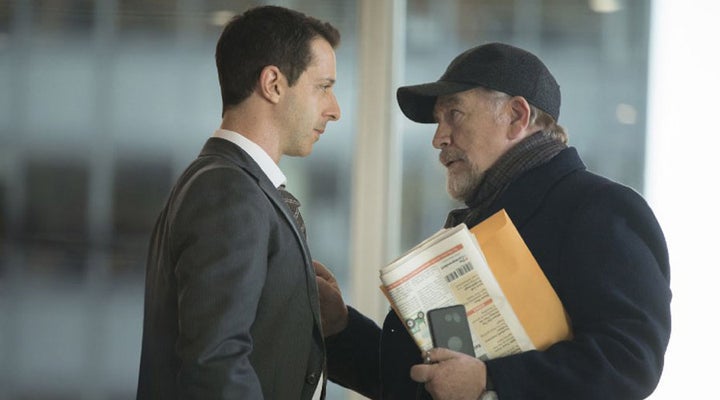 HBO
Season 1 Finale: Aug. 5, 2018

The 5-word plot: Family members fight over business.

Pro: It's rare to have an exciting show these days that's mostly centered on adults just talking. The writing is strong enough here, though, making this thrilling to watch.

Con: Given the current political climate, you might not want to watch rich people do very rich people things or find it difficult to have empathy for the characters.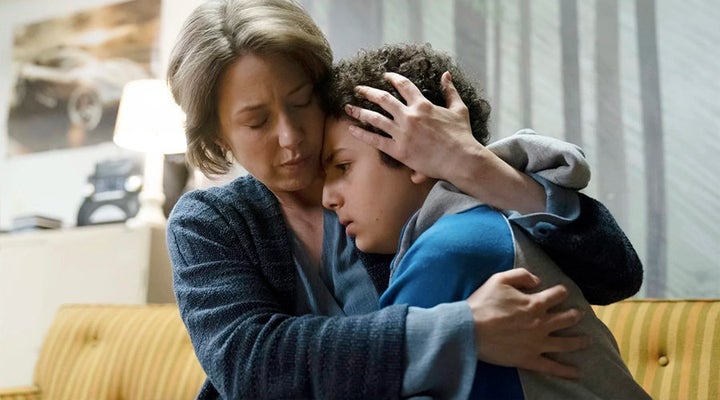 The Sinner

The 5-word plot: Murder investigation uncovers dark secrets.

Pro: Twists and pulpy plotlines make this a disturbing but fun watch. Critics have generally rated this stand-alone season as better than the first.

Con: Strange and campy directing choices abound, which sometimes cause this to fly off the rails.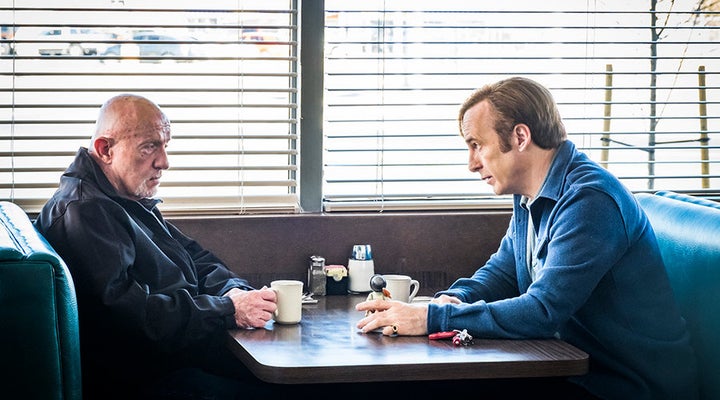 AMC
#3. Better Call Saul / AMC

The 5-word plot: Lawyer struggles with brother's death.

Pro: Much like its forebearer, "Breaking Bad," this show keeps getting better with each season. After a slow start, "Better Call Saul" now feels electric. If you were disappointed at first, consider coming back.

Con: All prequels have trouble creating stakes, since you know what ultimately happens. Since Saul plays such a big part in "Breaking Bad," it still feels a bit forced to care about his previous trajectory.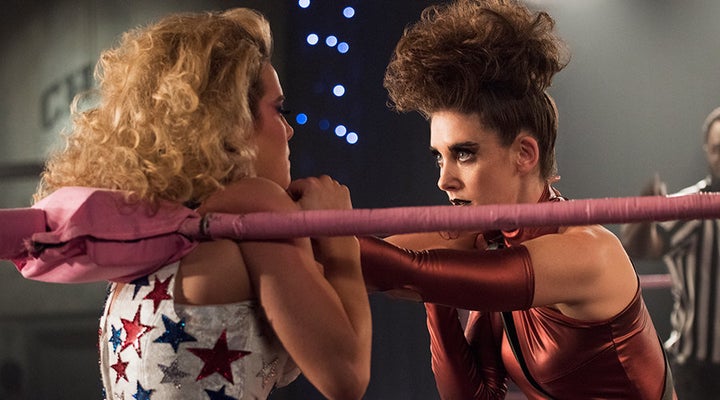 Erica Parise/Netflix
Season 2 Release: June 29, 2018

The 5-word plot: Female wrestling league achieves notoriety.

Pro: While the first season was great, but sloppy at times, Season 2 is phenomenal all the way through. The show has found a wonderful balance between the slapstick of the wrestling and the characters' emotional moments.

Con: To nitpick, some of the writing choices still seem lazy, but that certainly isn't a problem unique to this show.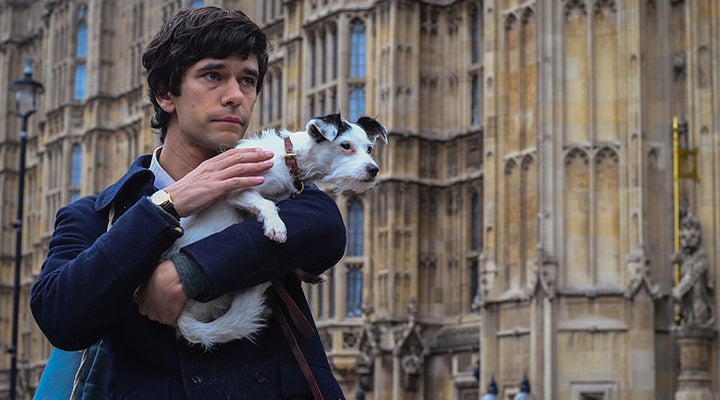 Amazon Prime
#5. A Very English Scandal / Amazon Prime
Season 1 Release: June 29, 2018

The 5-word plot: Politician can't hide gay lover.

Pro: This is just a mini-series, so finishing to the end of the story isn't a huge time commitment. The acting is phenomenal. The show is legitimately funny.

Con: The plot occasionally unfolds too quickly given how much is happening. The show is almost commanding the viewer to "keep up, keep up."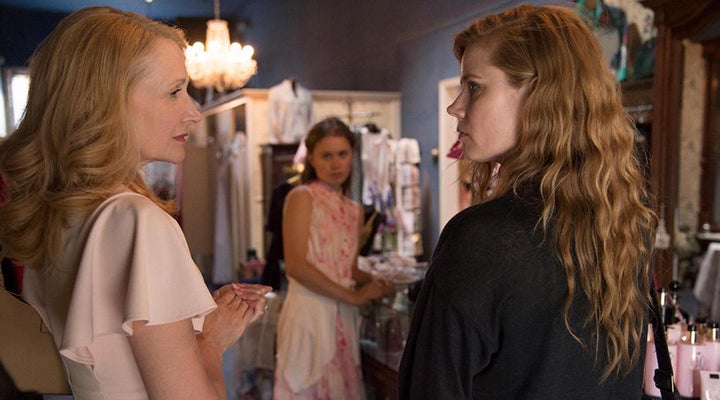 HBO
Mini-Series Finale: August 26, 2018

The 5-word plot: Reporter suffers after returning home.

Pro: The star power here makes "Sharp Objects" a clear summer event. Amy Adams stars while Gillian Flynn (Gone Girl) wrote the source material.

Con: This has yet another crime investigator suffering through inner turmoil and the show often veers into cliches.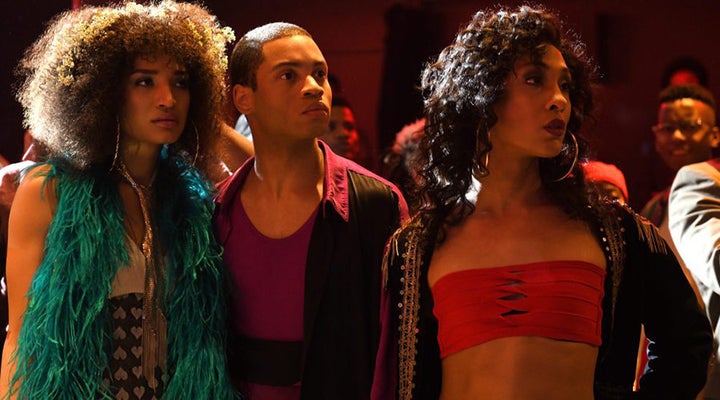 FX
Season 1 Finale: July 22, 2018

The 5-word plot: New York life in '80s.

Pro: This show balances displays of lavish decadence and thrilling performances with nuanced portrayals of finding the importance of friends and family. It's fun and heart-wrenching.

Con: The strongest moments are the high-energy ball sequences. It's still unclear whether the show will be able to sustain that energy for many episodes through the same setting.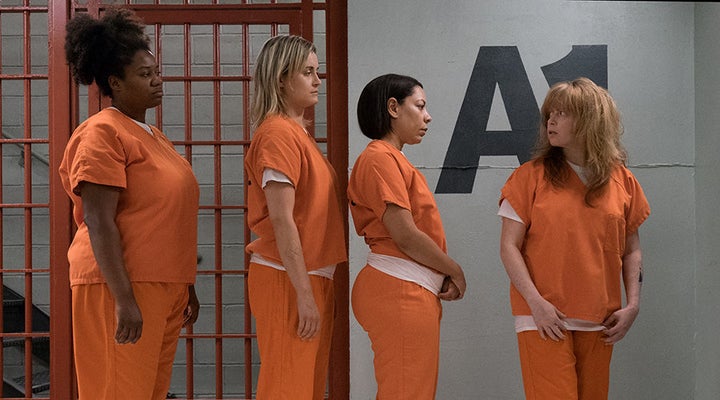 Cara Howe/Netflix
#8. Orange Is the New Black / Netflix
Season 6 Release: July 27, 2018

The 5-word plot: Female prisoners try to survive.

Pro: Super popular shows don't often come with such an urgent political message. In this case, "Orange" advocates for much-needed prison reform. This deserves your admiration for being a fun but gripping show that also could help America.

Con: If you haven't started yet, you have many, long episodes to binge before getting to Season 6. At this point, either stay on the bandwagon if you're already here or just check out Season 1.
A note on ranking methodology:
Streamline recommendations do not include reality shows, game shows, award shows, news shows and other programs that aren't streaming online.