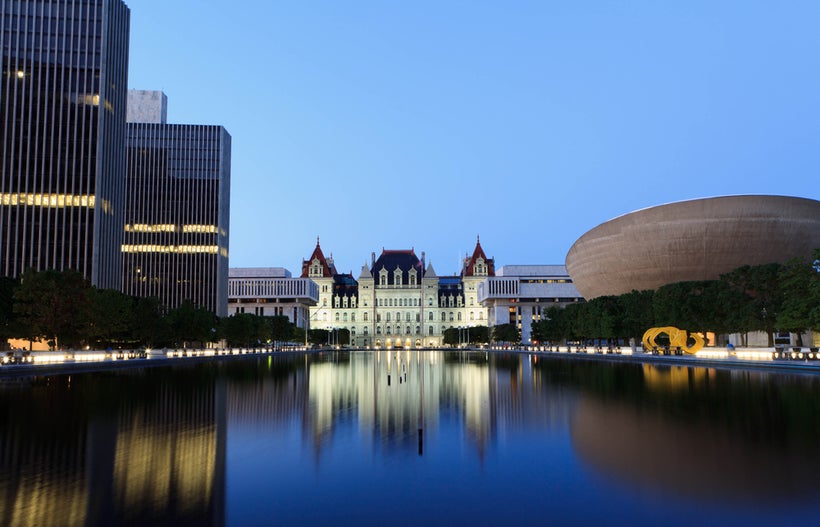 If the Great Recession of 2008 has taught us anything, it is that, if you do not have the money – "Don't buy it!" 
Our nation fell into tumult, because people over extended themselves with a little help from an unscrupulous financial system that actually bet against the very loans they were issuing.   One would have thought our political leaders had learned a valuable lesson, given we are still paying for those mistakes.
Unfortunately, they did not.
According to Comptroller Tom DiNapoli who runs the New York State Comptroller's Fiscal Stress Monitoring System, which assesses the financial strength of local governments, at least 26 localities currently have a fiscal stress designation of "Significant" the highest possible rating.  Of those, at least two are large Long Island municipalities and one is the state's Capitol (e.g., Nassau County, City of Glen Cove and Albany).  This does not include the Town of Oyster Bay, a large Long Island township whose credit rating was recently downgraded to junk status by the rating agency Standard and Poor's. 
Another issue that ran in parallel to the 2008 financial crisis was the continued strains put on local governments.  As tens of millions of people across the country lost their jobs, they fell behind on their mortgages, household bills and taxes.   The loss of steady tax revenue hobbled many municipalities.  While special pet projects can be cut or scaled down, several of the more significant costs were unavoidable.  This includes paying down debt from bonding and covering the pension costs of municipal retirees, which are protected under most state constitutions.
So, with ever decreasing revenues and mounting debts, what is a municipality to do?  Get more credit to pay the bills, of course.  In short, in order cover their obligations many municipalities have come up with "creative" short-term solutions that in effect turn into long-term problems.  For example, a municipality falls short of covering their employee pension contributions, so they bond out the difference for millions of dollars and only pay the interest on that loan with the promise to begin paying the principle at some point in the future.  This is the equivalent of a household opening up a credit card to pay down the old one while only paying the interest on the new card. 
This issue is not exclusive to one political party.  It is a systemic problem rooted in years of fiscal mismanagement and guided by short-term political agendas to the determent of the taxpayers.
Across the U.S., there are many communities struggling to stay solvent and some, like Detroit, fall under the weight of their own incompetence.  Detroit's elected officials, many falling prey to political corruption, did so at the expense of their schools and public infrastructure. While New York has a procedure in place that allows the state legislature to create a state financial monitor for a municipality in crisis, similar to what we see under the Nassau County Interim Finance Authority, it only goes so far.
While New York's financial control board law can be tailored to address the financial issues of a specific municipality, it will require more teeth to handle the administrative component.  Under Michigan's emergency manger law, enacted in Detroit, the state will grant that manager, under their supervision, with full administrative and financial decision-making authority to navigate that municipality toward a recovery.   There are certainly critics of this path, especially since it temporarily takes away administrative powers from the local elected officials. (Yes, those same people who got you into this mess in the first place.) 
Municipal restructuring is an issue that certainly both presidential candidates, Hillary Clinton and Donald Trump should be discussing. 
The state must take a hard look at Michigan and other states to identify policies that not only oversee the financial management of a struggling community in a time of emergency, but ones that help chart a new course for the future. 
Given the major problems that currently face several New York municipalities, the state legislature has a golden opportunity to change the current way of doing business.  The best approach will be to bring in professionals, free of political influence, to institute positive long-term structural changes to those institutions.
After all, if it's broke, it should be fixed.
This post was published on the now-closed HuffPost Contributor platform. Contributors control their own work and posted freely to our site. If you need to flag this entry as abusive,
send us an email
.