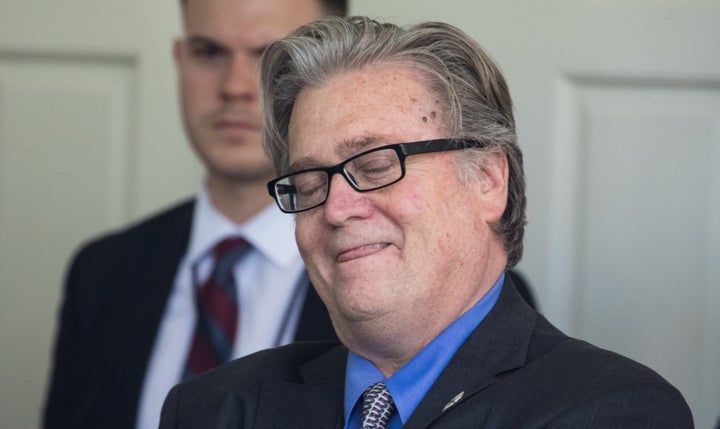 We're still here, and we'll be back tomorrow.
1. Horror struck Thursday morning in Barcelona when a van drove into pedestrians at a major tourist hub. The driver is still at large. More here.
2. A new protest happened Wednesday night in Charlottesville on the UVA campus. This time it was a peaceful, candlelit vigil rather than a violent alt-right shitshow. More here.
3. Steve Bannon called white supremacists "a collection of clowns" in an interview that he thought was off the record.. What game is Bannon playing? More here.
4. Spotify is removing hate music from its library. Here come the cries of "But, freedom of speech, man!" More here.
5. Apple has pledged $2 million towards groups fighting other hate groups. It's nice when even big business is backing the fight against neo-Nazis. Now what about the president? More here.
Video of the day: In case you missed this beauty, here's a neo-Nazi on the verge of tears.