The kid already got his first trophy.
In July, the winger tweeted his excitement for the baby's arrival. 
"Couldn't be more excited to be back in Pittsburgh for another two years!" he wrote. "Especially with my beautiful wife beside me and baby A on the way!
Now that the baby's here, Archibald has helped elevate the Stanley Cup to a truly religious icon ― although this isn't the first time the cup has been used for the spiritual rite.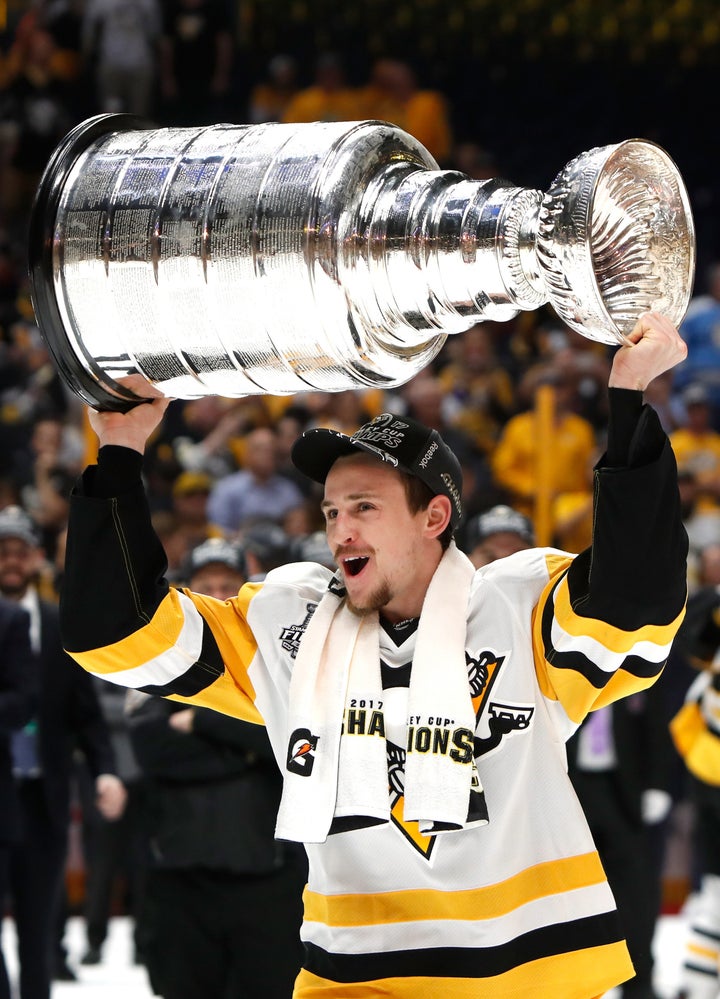 Congrats to Archibald and his wife, Bailey.
BEFORE YOU GO
PHOTO GALLERY
Iconic Sports Photos