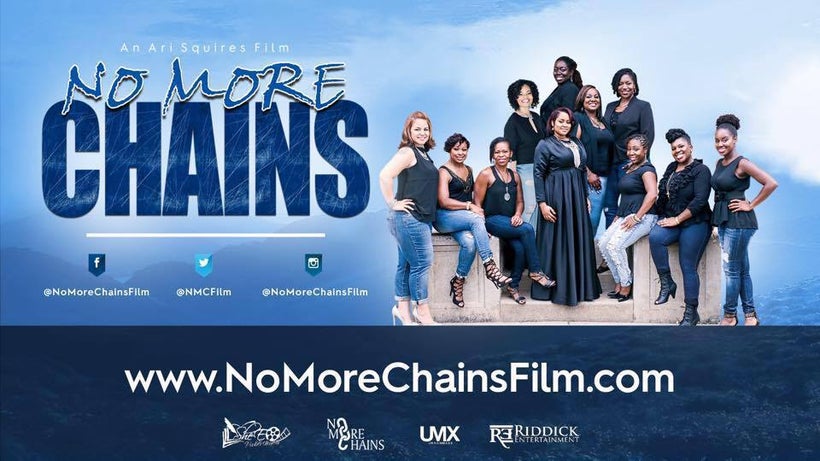 Ari Squires, author, producer, and business expert of Fredericksburg, Virginia sought to bring her vision of the struggles that women face behind closed doors, and the many things that women experience in life, that causes extreme pain, to life through a book series and film documentary.
No More Chains, highlights eleven phenomenal women who have dealt with it all. Each of them have experienced adversities, and have managed to overcome them. Some of the things that they have endured and overcome, have been addictions, loss, homelessness, parental abandonment, abusive relationships and being diagnosed with HIV. The beauty of it all is that the stories show how these eleven women overcame and triumphed over their tragedy. The average person may not have been able to accomplish managing life in addition to handling such a tragedy, but the women in this film overcame and conquered each adversity, and are still standing.
No More Chains, depicts the generational chains that were broken, mental chains that have been transformed, and inner strength chains. This film is a must see for everyone whether or not one has experienced the same, or similar situations in their life. Paul C. Brunson, Patrice C. Washington, and Abiola Abrams are also featured in the film as they are interviewed to share their insight on various related topics of the film.
To learn more information about No More Chains: Succeeding Against the Odds Book Series & Film Documentary, visit www.NoMoreChainsFilm.com.
This post was published on the now-closed HuffPost Contributor platform. Contributors control their own work and posted freely to our site. If you need to flag this entry as abusive,
send us an email
.