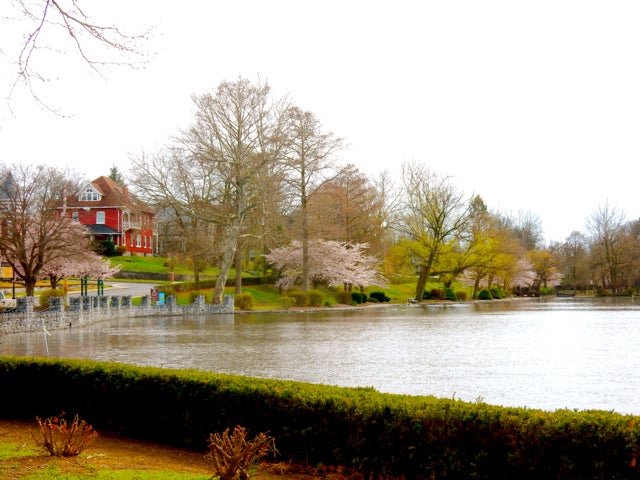 It's rare that an Eastern State has more than two National Parks. But Washington County MD - one Maryland county on the Pennsylvania border - has five: Antietam Civil War Battlefield, part of the Appalachian Trail, the longest stretch of the C&O Canal, a good deal of Harper's Ferry NP, and the Potomac National Scenic Trail. And that just represents a fraction of historic and natural sites in the region that famed novelist, Nora Roberts, calls home.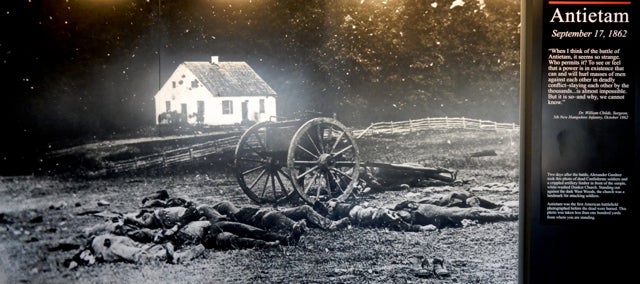 You can actually stay in a luxury inn owned by the Robert's family, dine in a few of her family restaurants, shop for gifts and books in Roberts'-owned stores, and also discover a stunning winery, an unsung cave system, a premier Art Museum, and new Cultural Walking Trail in Washington County MD. Start with the following seven – and don't forget to consult GetawayMavens.com for much more.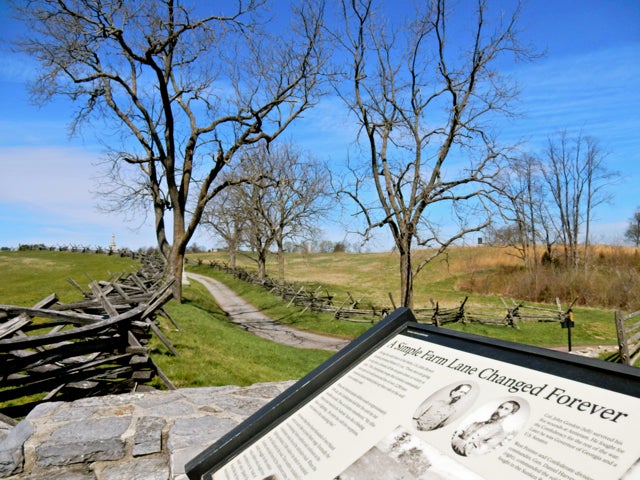 1. Tour Antietam Battlefield. The antithesis of Gettysburg in terms of commercial encroachment and crowds, Antietam, left exactly as it was 150 years ago, is the country's "most pristine battlefield of any war." The Battle of Antietam on September 17, 1862 pitted 75,300 Union soldiers against 52,000 Confederate troops, and was the bloodiest day of the Civil War - the bloodiest day of any war in US history, actually - with over 23,000 soldiers killed, wounded or captured. The carnage was so great, in fact, that Abraham Lincoln made the trip from Washington DC to "fire" General George McClellan. Much of the battlefield's landscape and manmade features are still here: "Bloody Lane," Burnside's Bridge, the Dunker Church and Pry House (now a fantastic outpost of the Frederick MD Museum of Civil War Medicine as the home was a field hospital)– all of which should be seen on a tour, which begins in the Visitor's Center.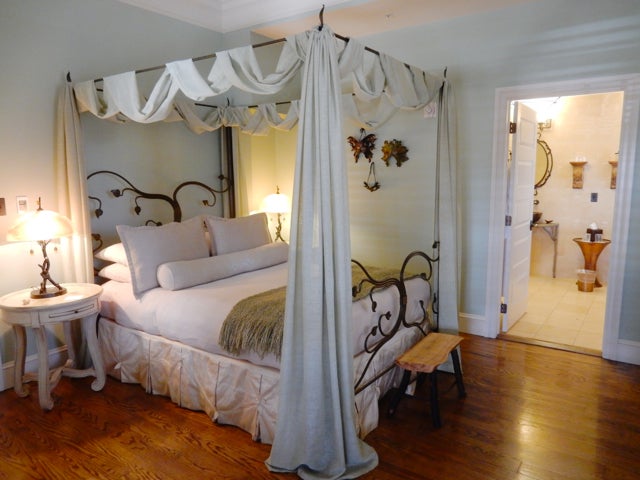 2. Be immersed in all things Nora Roberts by staying in her exceptional hotel in Boonsboro MD. When the Roberts family turned a derelict 1797 stone building into the 8-room luxury Inn Boonsboro, it brought a jolt of fame to this tiny crossroads town. And though she shows up only 6 times a year in downtown Boonsboro to sign books, Nora's aura permeates the place. The best-selling Roberts, as nimble and prolific an author of "Romance Novels" you'll even find, along with her family, manage and own other shops in Boonsboro as well - including Gifts Inn Boonsboro - a local artisan craft and gift shop - the well-stocked Turn the Page Bookstore, Vesta Pizzeria, and Dan's Restaurant and Tap House.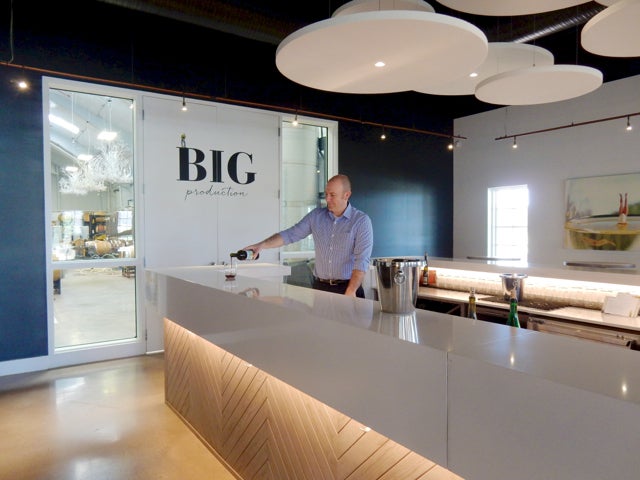 3. Plan a bite and taste excellent reds at the stunning Big Cork Vineyard, Rohrersville, MD. Not only are Big Cork Vineyard's production and tasting rooms absurdly gorgeous and immaculate, the wine is lip-smacking good. "A winery starts with wine," says the "humble GM", Jed Gray. "If you don't have a legitimate product, you won't stay in business long." Winemaker Dave Collins has demonstrated a Piedmont-region level of mastery with Nebbiolo grapes, grown right here. Open Thurs-Mon 11-5, Fri. 11-9pm, tours at 12 and 1pm.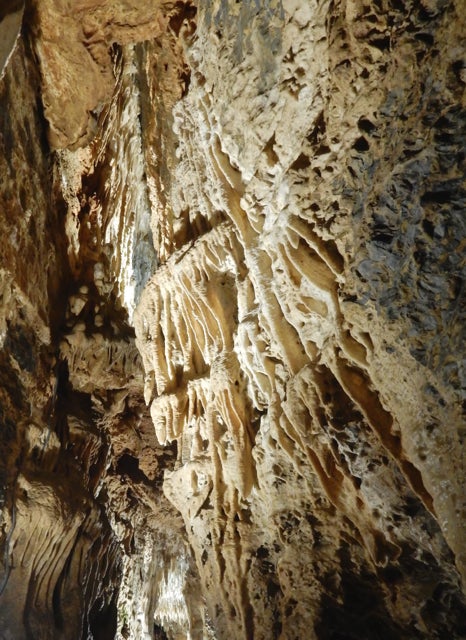 4. You'll encounter the full spectrum of cave formations in the small but wildly enchanting Crystal Grottos, Keedysville. On the National Historic Register, this cave system has some of the most extraordinary formations along a 1,200-foot walking path, some of it so sparkly, it's like being inside a giant geode. On your wet and drippy tour, you'll see stalactites still forming, drops of water falling along "melty" flow stones, ribbons and drapes on cave walls, serrated edged formations, "soda straws"(newly forming stalactites), frozen waterfalls, a small salamander-filled lake, and the Crystal Palace Room shimmering with calcite crystals. There are more formations per square foot here than in any other public cave in the world, according to owner, Gerry Downs, and after a visit, you won't doubt it. April-Nov, 10-5 daily, $20.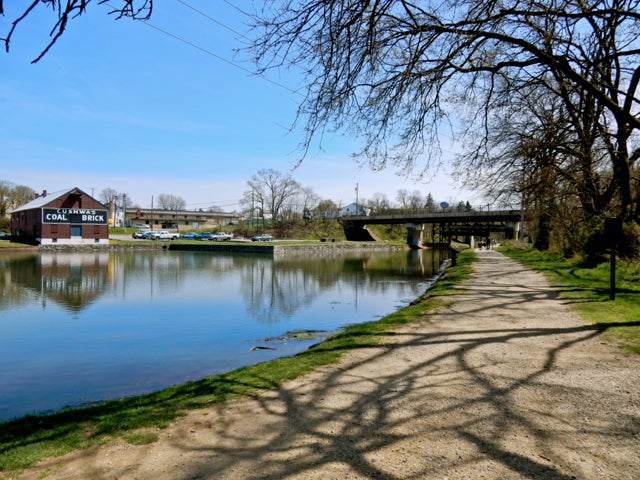 5. Tour, Hike or Bike C&O Canal National Historic Park, Williamsport. Even before it was completed in 1850, this 184.5-mile, 74-lock canal along the Potomac River, connecting the Ohio River to the Chesapeake Bay, became obsolete. But history's loss is the modern visitor's gain, as hikers and bikers can walk or ride a relatively level, mostly bucolic path from Cumberland WV to Georgetown in Washington DC. Last year, over 75,000 through bikers took advantage of services and lodgings offering shuttle service along the way. At the Williamsport MD Visitor's Center, you'll see every canal feature within a half-mile stroll; lift gates, locks, aqueduct, lock house, warehouse, and turning basin. Starting on May 7, 2017, a $7.5 million grant will be applied towards restoring the Aqueduct Bridge (partially destroyed by a canal boat that fell off into the river) to its 1920 appearance. Improvements to this C&O Canal Visitor's Center will no doubt bring a deluge of new tourists to this small town.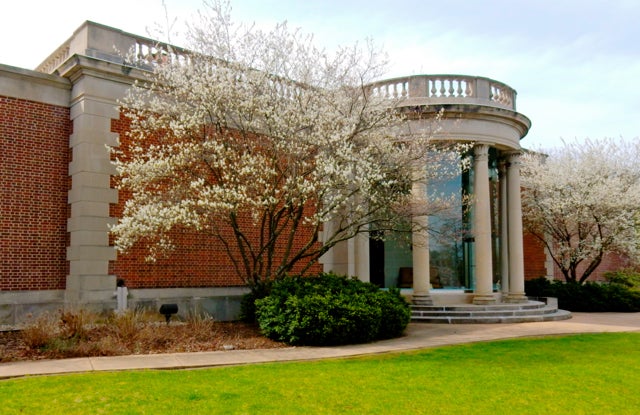 6. See world-class art for free in the sophisticated Washington County Museum of Fine Arts in Hagerstown. This institution, one of only four accredited art museums in Maryland, is a gift to the community and to the world. Right off of I-81 and I-70 and just an hour from Washington DC and Baltimore, the WCMFA first opened in 1931 (with several serious expansions since) has been drawing big city patrons for decades. In other words – there's nothing "small town quaint" about it. Peruse its marble halls and gaze upon prestigious works of art, from Old World Masters to 18th and 19th Century American, Original WPA Muralists, Hudson River School painters, a Gutzon Borglum bust of Abraham Lincoln, and several Rodin sculptures, among a host of others. Free, Open Tues-Fri 9-5, Sat. 9-4, Sun 1-5.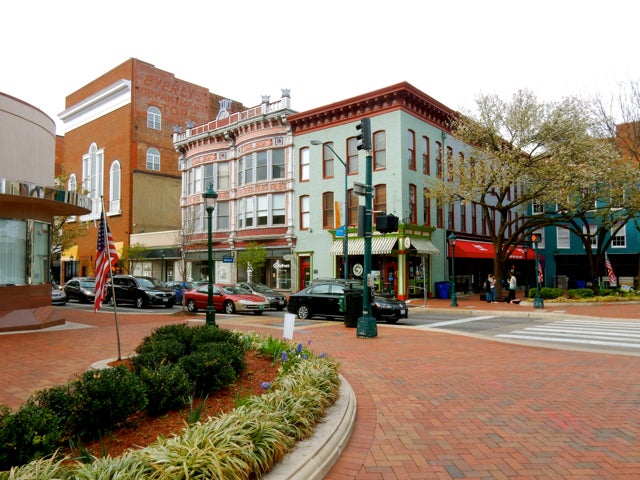 7. Hagerstown MD itself has been evolving into an Arts Center, building on the already established Washington County Art Museum, the performing arts venue Maryland Theatre, and magnet Barbara Ingram School for the Arts High School. New this year is the half-mile still-in-process Hagerstown Cultural Trail that begins right outside the Washington County Art Museum in the beautiful Hagerstown City Park and traverses a tidy Red Brick Road through formerly blighted areas. The Trail is enriched by art installations in and around old rail yards, industrial buildings, on a white washed former factory building - canvas for the future "Mural of Unusual Size"- and throughout sculpted, whimsical gardens, one, abutting the Car Wash Auto Spa. Anchored on one end by the Art Museum and at the other by Hagerstown Arts and Entertainment District, the Cultural Trail is the perfect way to slow down and enjoy the city's artistic heart.
This post was published on the now-closed HuffPost Contributor platform. Contributors control their own work and posted freely to our site. If you need to flag this entry as abusive,
send us an email
.