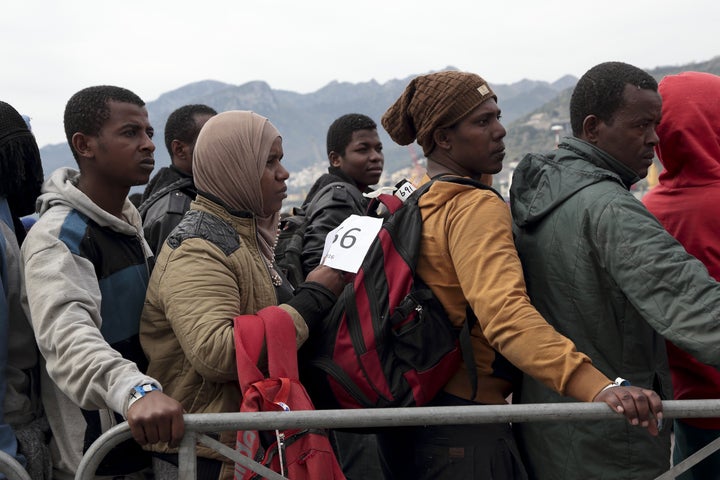 In an effort to cut down on costs associated with housing the many refugees arriving to the country, Norway announced this week that it will offer a short-term added financial incentive to asylum seekers who agree to return to their home countries. 
The first 500 people to apply for "assisted return" between April 25 and June 6 will receive a total of 30,000 Norwegian kroner (NOK), or about $3,670, according to Norway's Directorate of Immigration (UDI). 
This general idea "is nothing new," Sigurd Tvete, the International Organization for Migration's communications team leader in Norway, told The WorldPost. UDI has long offered NOK 20,000 to assisted return applicants. 
The novel element, Tvete said, is that the extra NOK 10,000, available for a limited time, could encourage more people to take advantage of the program.
The first 500 approved applicants will also receive a free plane ticket to their home country, and an extra NOK 10,000 per child under 18. They'll also be able to claim an extra NOK 5,000 if they submit a valid passport, since many arrive in Norway without proper documentation. 
To be eligible for the funds, people must withdraw their asylum applications or have their asylum bid rejected by the Norwegian government. Eligible refugees can apply through the IOM's Voluntary Assistance Return Program, which helps them prepare their travel documents and coordinates their travel home.
Even with the increased benefits, the program should ultimately save the government money because it's more cost-effective than housing people in asylum centers long term, Norway's immigration minister, Sylvi Listhaug, said in a Facebook post on Sunday.
Listhaug has been widely criticized, recently drawing attention for putting on an orange survival suit and jumping into the Mediterranean Sea because she thought it would help her understand the experience of refugees.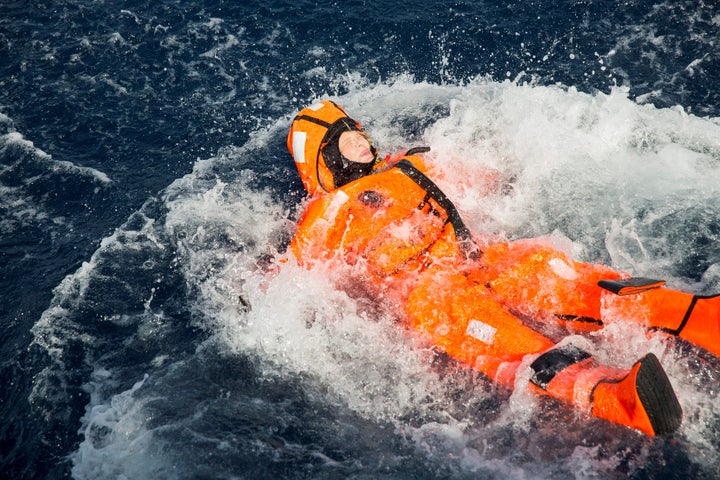 Norway typically approves between 50 and 70 percent of the return applications it receives each year, according to UDI. The country has successfully orchestrated the return of 16,000 asylum seekers since the financial-incentive program began in 2002, Tvete said.
The program has seen higher application rates in the last few months, Tvete added: 1,083 people have applied for assisted return this year. However, he said it's too early to determine if the new program with increased incentives has had any effect on application numbers. 
Applicants are typically housed in reception centers while they wait for a series of UDI interviews.
The government wants people who came to Norway with "unrealistic expectations" about being able to permanently resettle in the country to be able to "reestablish themselves in their homeland," UDI Director for Receptions and Returns Christine Wilberg told Norwegian publication NRK. 
"It's a good thing to offer more economic support to asylum seekers with unfounded claims of protection," Ann-Magrit Austenå, head of the Norwegian Organization for Asylum Seekers, told The WorldPost. "But large groups are excluded, [like] Afghans, Ethiopians and Somalis." There is other funding available to them through a different program. 
NOAS's main concern is the offering's short time frame for applying. Asylum seekers are only allowed to stay in Norway for four weeks after their asylum claim has been rejected -- meaning they only have about a one-month window in which they can apply for the UDI program. 
"We know that most people need more time than [four] weeks to acknowledge the rejection and consequences and be mentally [prepared] for return,"Austenå added.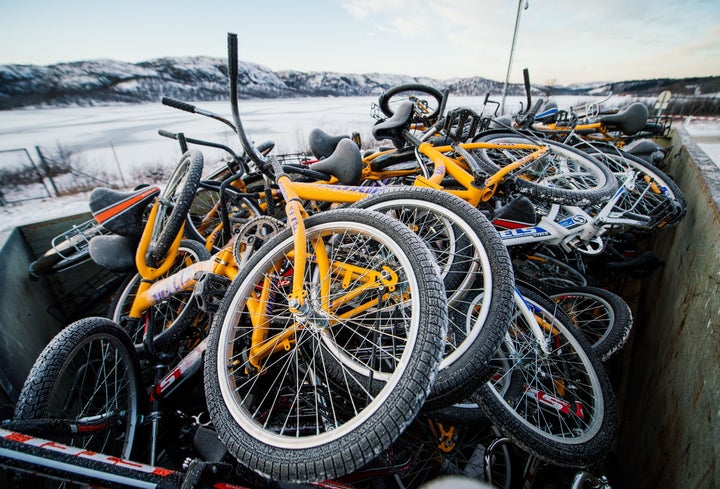 A total of 31,145 people applied for asylum in Norway last year, according to UDI statistics, almost 20,000 more than the year before. UDI officials predict that this number could jump to 60,000 this year, The Local reported.
"Our capacity is nowhere near what is needed," the UDI Director Frode Forfang told the paper. 
The assisted return practice is common across Europe -- the IOM works with 70 host countries, the vast majority of which are European -- and has been operating since 1979, Tvete said.
"Financial support or reintegration support has always been a part of that," he added, but the sums offered are typically minimal. Norway's stipend is among the highest, he said. Germany, for instance, doles out 200 euros (about $226) per person and 100 euros ($113) for children under 13. Britain is an exception, offering up to 2,000 pounds (about $2,900) for voluntary return.
Norway cracked down on the unmanageable numbers of refugee arrivals in the fall, voting to deport those who cross the Russian border by bicycle. However, Russia has refused to take back these people who Norway attempts to deport. 
BEFORE YOU GO
PHOTO GALLERY
Migrants And Refugees March Out Of Idomeni