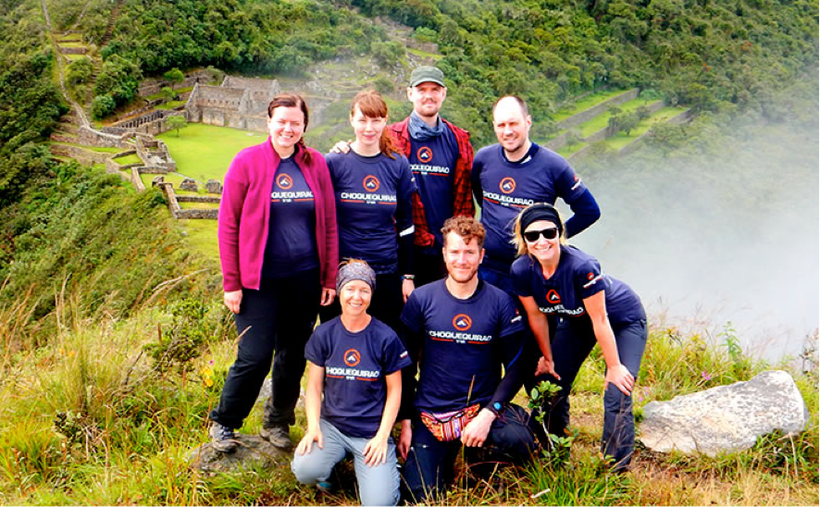 One of the toughest treks in Peru. Our guide ranked it harder than the Inca and Salkantay. You need to have been exercising or allow more time to break the climb. Best combo is 2 days to get in, 1 day at the site and 2 days out. If you start early on the second day and leave later on the 4th day you can see the whole site. 4 day trips leaves you little time to visit - the excavated sections are spread over about 700m height of steep slopes. The trek is over a rock and dirt trail, often loose - not paved like the Inca or gentle like the mountains. It can get very hot and the path can be slippery both when dry and wet. Go with proper boots (ankle covering), socks, walking sticks (2), long sleeve, breathable Ts, wide hat or a real all around shader attached to a cap (UV resistant), knee protectors, lots of sunblock and repellant, plenty of water (2 liters whenever you start), electrolyte salts and gatorade. Drink the salts/gator a day before and keep drinking. You need a rain poncho, layers to stay warm as it cools later in the day/evening. Never do more than 1 hour w/o a 10-15 minute break, and count on 6 hours a day. Don't speed and don't overdo it: the payback is quick and merciless. Slow and steady works - constant stopping is exhausting.

We hiked from just outside Cachora to the valley entrance but some people drive to that point. The trail for day 1 drops down about 1200m into the Apurimac valley from a viewpoint - almost a gorge. It is a mix of steep zig zags and more reasonable stretches.Use knee protectors. We got to camp site at Chikiska late - starting early from Cusco is key. It is a pretty scruffy site with minimal bathroom facilities but after your first 6 hour trek you just want to rest and sleep. Day 2 early start. You trek another steep 400m over 2km to the river at Rosalina - much better site but no grass to camp and limited flat area. It occurred to me that skipping bathrooms at Chikiska and showering Rosalina quickly might work. Anyway you need to keep moving because after crossing the new bridge you go straight up some 1300m almost all steep zig zag. You need to do this early to minimize the time in the heat and sun (slope is east-west so sun hits from about 8am until sunset). The goal is to get to the top by noon or even earlier. After 400m over 1km you get to Santa Rosa Baja - good stop (second place) or push on for another 30 mins to Santa Rosa Alta, again second house, or stop at both. Much better shop and bathrooms, nice bit of grass and shade. You can camp also. After that there is nothing until the top but there is a stream that crosses the path about halfway where you can stop inside and then bathe your feet (very restorative). Top out at Marampato which has several places for relax, bathroom, lunch and even camp.Best bathrooms on the trail. Our guide told us we had just done the equivalent of 5 full spinning sessions...Best is to lunch and then trek last few km to the campsite in Choquequirao Trek. Drop your stuff and go explore for the rest of the pm. Facilities better than Chikiska but still basic. Shows are ice cold.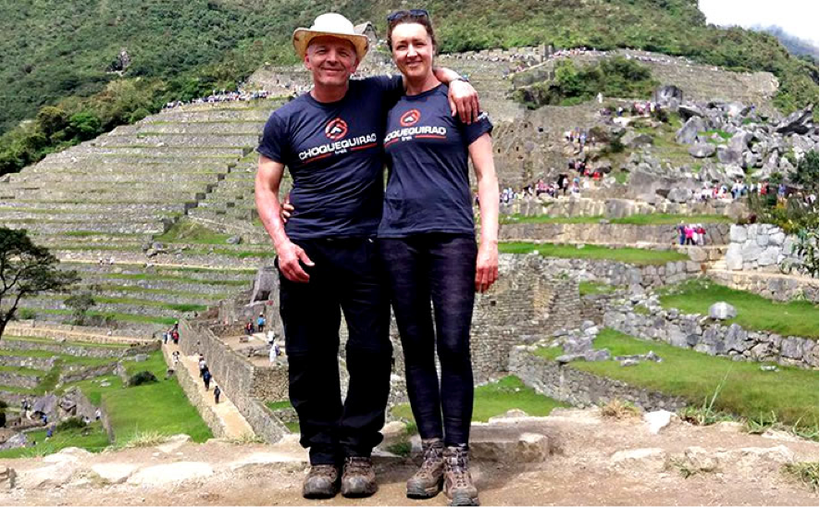 Day 3 roam the place. Do not miss the terraces with Llama pictures in stone - go fairly far down by the path not the steps and on your right there is a trail to a lookout point which lets you look back and see the whole set of terraces. It's steep down and steep back so allow time. There are a set of terraces down lower that are majestic but about 400m below the campsite so again needs time. You need to use your imagination to extant the lovely parts that have been restored to gras how impressive it must have been. Today it is less than Machu P. Fully restored it would knock Machu P into a cocked hat. Day 4 if you your guide agrees explore early and then head back. The descent is steep so you need knee protectors and do your own little zig zags to shift weight and stress. You need to get back to Chikiska so mentally prepare for a 400m climb after all the descent. Again depending on timing use Rosalina for showers etc, even if just to cool off. The shop is pretty bare so don't rely on it for gatorade. Last day early again to get out of the heat unless weather is benign. Climb has steep sections but by now you are a veteran and take it in your stride and you are like the mules - perking up as you go home. You can make Cachoro for lunch and then bus back to Cusco. Depending on roadworks you get home 5-8pm.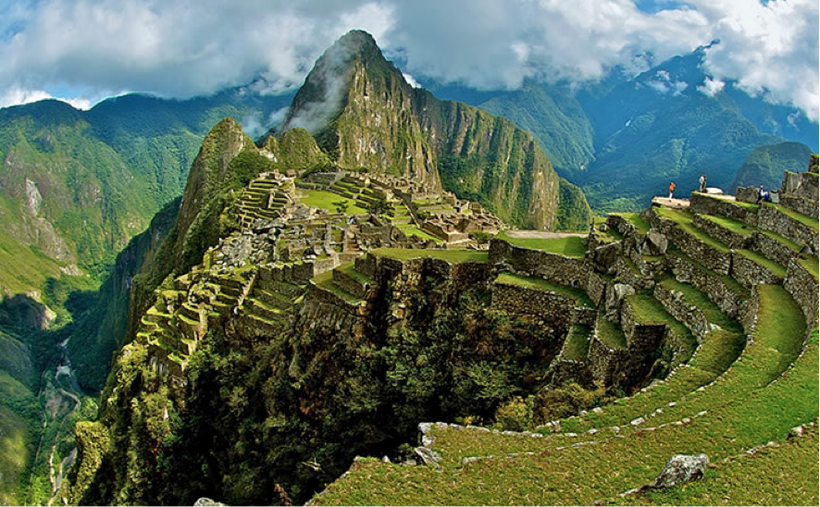 Overall it is a rare experience. The site itself is mystical and uplifting, in part because you have sweated to get there and feel on a high. Unlike Inca and Machu P you will meet a handful of people on the way and at the site. If you have only one option you probably do Inca and MP but if you have time or want something different this is it ( of course you can also do Salkantay which is a sort of in between). If you have the time and the stamina you can trek from Choque to MP in 4-5 days, more if you want to see Salkantay. It is does not join the Inca but is spectacular scenery. You go up another 1500-2000m and then go down. No facilities so all camping. In total you trek 60-65km. We used Pachatusan Trek. High end, knowledgeable, good tents, lovely food, great staff. Our group was very large so no hot water but smaller groups can have some heated up. If you go low end be very careful to see the have everything - we have friends who discovered that their tour had no cooking gas, limited food etc which is why it was so cheap. If you go by yourself go well equipped and get maps, guides etc - signs are not reliable. There is project to put a cable car to skip the hike but locals doubt to will happen; the slopes are too unstable, hugely expensive and the site would need much more excavation to support that level of visitors. Still anything is possible so go soon.
This post is hosted on the Huffington Post's Contributor platform. Contributors control their own work and post freely to our site. If you need to flag this entry as abusive,
send us an email
.