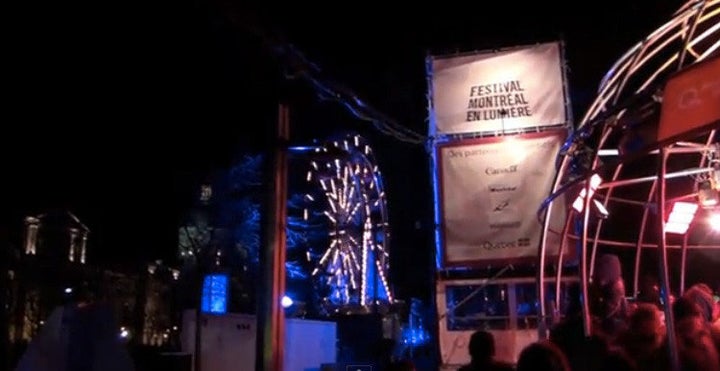 Are you ready to stay up all night? For one night only, February 25, the city of Montreal turns into a living gallery, performance space and carnival. The evening is guaranteed to provide creativity and thrills, featuring storytelling, visual arts, exhibitions, film, theatre and dance. The festival, (translating roughly to "All-Nighter" in English), got its start in France in 1984 and has since spread to 120 cities, who all take part in the excitement one day a year.
Each festival has over 50 multimedia art events for visitors to choose from. Last year a highlight of the festival invited viewers to participate in "Lights Contacts", an installation in which "physical contact between spectators is transformed into a variety of lights and sounds, turning the participants into sonorous human instruments and creating curious situations of interaction." Or perhaps you would have rather celebrated the 100th birthday of musical legend John Cage. Or maybe you'd have preferred playing with the gendRphone, where you can select the sex and gender of a possible lover. Basically, we could go on all day (and all night!)
The wild celebration is sure to lure anyone over to the dark side. Check out the website and start napping in preparation now!
We have a video from last year for all you Francophones: