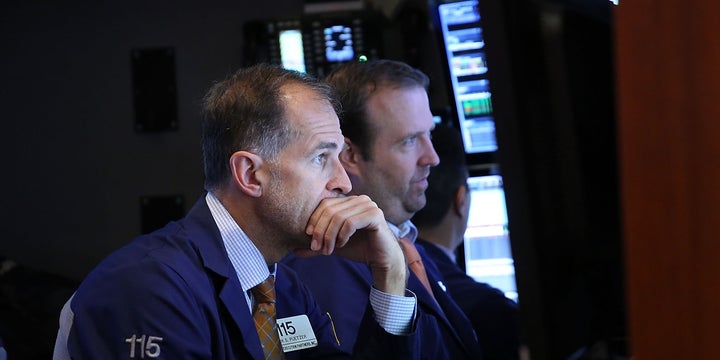 NEW YORK -- The Wednesday afternoon outage at the New York Stock Exchange was caused by a software update.
The upgrade, which was released before the market opened, was meant to improve the timestamps on stock quote and trade data. Per standard protocol, the firm uploaded the software to just one computer first, according to a statement released Thursday.
But as traders began logging on after 7 a.m., messages malfunctioned between the unit with new software and their computers, called gateways. That's when NYSE technicians discovered the mistake. The gateways had not been loaded with new software that would make them compatible with the upgraded trading unit.
Before the market opened at 9:30 a.m., the gateways were updated with the correct version of the software. Once trading began, however, some customers reported issues with the system. 
 By 11:32 a.m., the NYSE had suspended trading on two exchanges for trading securities.
 "At 11:32am, because NYSE and NYSE MKT were actively trading but customers were still reporting unusual system behavior, the decision was made to suspend trading on NYSE and NYSE MKT," the NYSE said in a statement. "NYSE ARCA, Arca Options and NYSE AMEX Options were not impacted by this event and continued to trade normally."
Trading eventually resumed at 3:10 p.m. -- roughly 3.5 hours after the halt.
Still, the hiccup stirred fears of a cyberattack, particularly because it happened amid a flurry of other technical malfunctions in the business world. Earlier that day, United Airlines temporarily grounded all planes worldwide over a "network connectivity issue"; about 4,900 flights were affected. Around noon, the homepage for The Wall Street Journal -- a financial industry bible -- crashed, showing WSJ.com visitors a 504 error message. (A Department of Homeland Security official told The Huffington Post on Wednesday there was "no indication" that the glitch was related to a cyberattack.)
The NYSE Composite Index, which measure the performance of all stocks listed on the exchange, was up nearly 1 percent by Thursday afternoon.